2nd October 2018
Workplace Wellbeing: Is the Cure to Backache a Happy Office
October 8th – 12th is BackCare Awareness Week, an initiative that aims to put the leading cause of work-related absence top of the health and wellbeing agenda.
It's estimated that up to nine million people in the UK and half a billion worldwide suffer from back pain making it the world's leading cause of disability, and workplaces are to blame. But times are changing. The 90s culture of work-induced burn-out is on the wane and it's now widely acknowledged that healthy employees are productive employees.
The Back Story
Maintaining a healthy back is something Fetcham Park Health & Wellbeing Expert Peter Haling from The Health Quest believes should be instilled in office culture. Over the years, Peter has helped clients of all ages back to health through exercise and rehabilitation.
One such client is 38-year-old PR and marketing consultant Christabel Saunders, a regular user of the meeting rooms at Fetcham Park. She approached Peter for advice on her lower back pain induced, as Peter quickly discovered, by bad posture caused by long periods slouched over a laptop. Like many consultants, much of Christabel's working day is spent in client offices, co-working spaces and coffee shops; wherever she lays her MacBook is her home.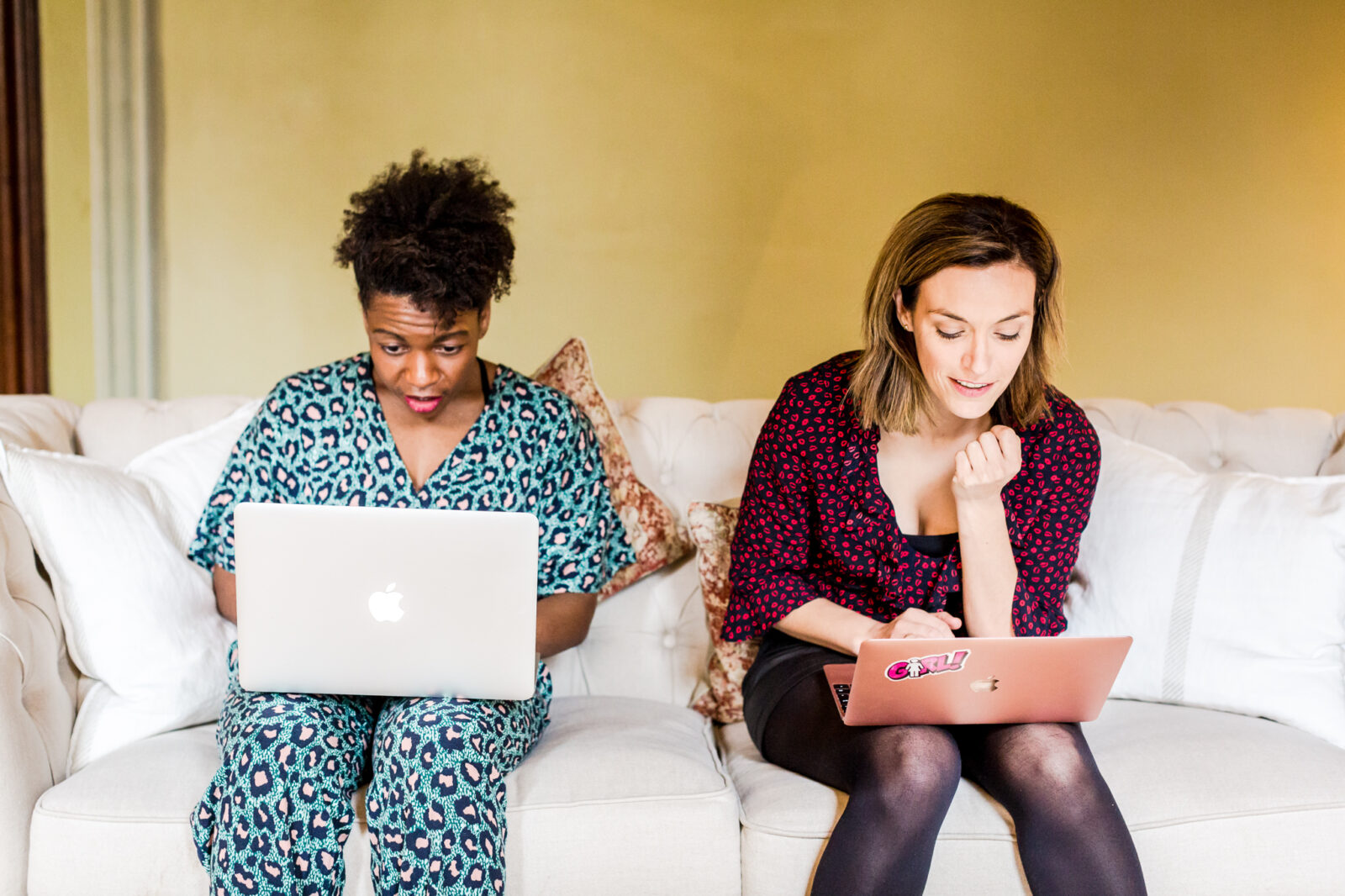 As part of our Workplace Wellbeing series, Peter shares his assessment and how he coached Christabel from sloucher to swan; helping to improve her posture, minimise back pain, and overall wellbeing.
The Drugs Don't Work
Millions of patients with back pain are being given pointless drugs, surgery and injections, or dangerous drugs like tramadol, codeine and morphine. Recent evidence show that these opioids can end up making the pain worse.
In my experience, exercise and psychological therapy are the only things that work for most cases of chronic back pain. Although Christabel wasn't taken medication to ease her discomfort, she was contemplating it before I managed to assess her. Luckily, I convinced her to try the following programme.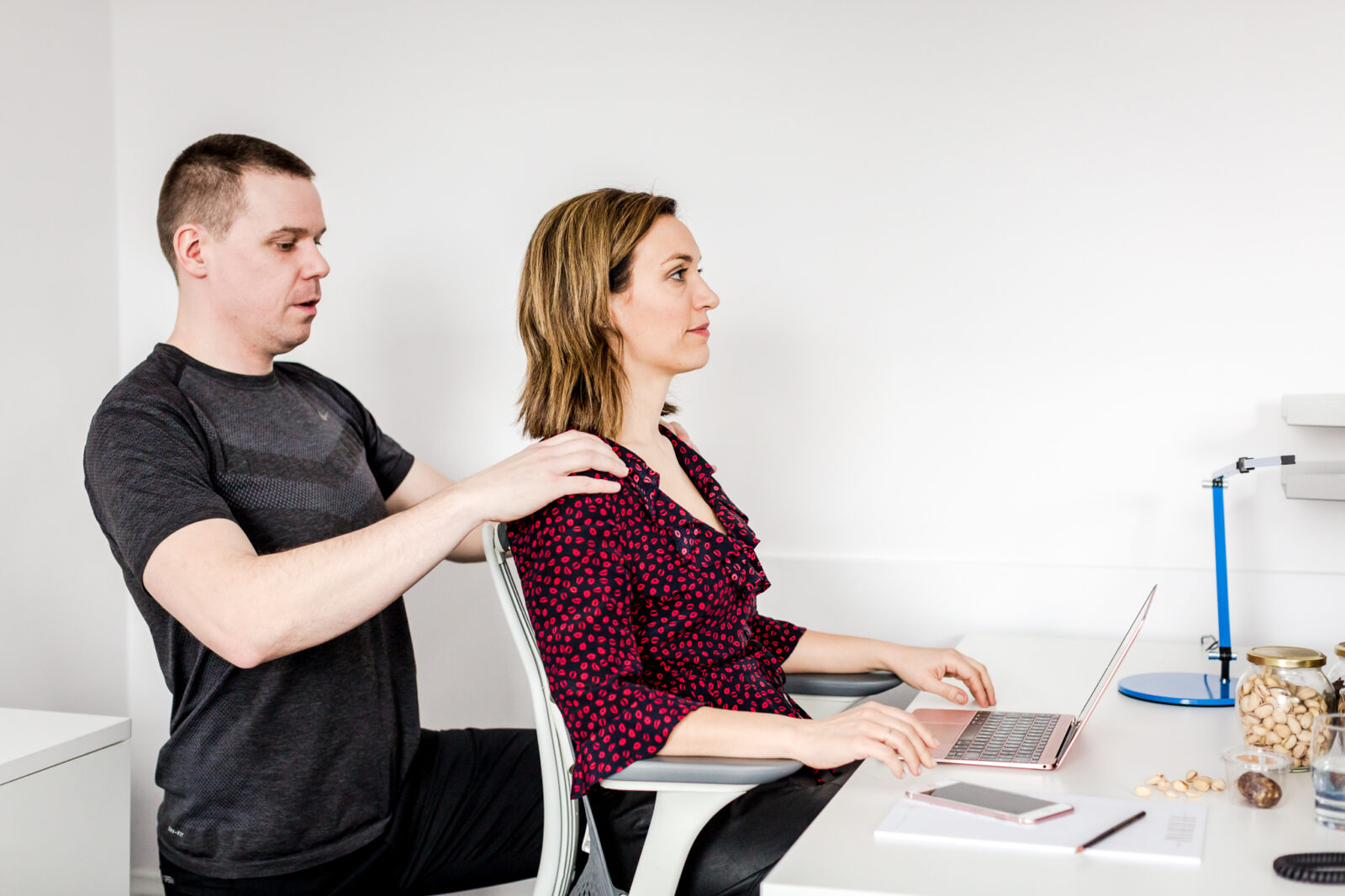 1. Exercise Right
The right exercises, tailored to the individual, will literally save your back. I highly recommend the McKenzie Press Up for improving posture and re-establishing muscle balance.
McKenzie press up: Lie face down on the floor with your hand placed just outside the top of your shoulders. Exhale as you press your upper body upward as though you're doing a press up but keep your pelvis on the ground. It is important to relax the glutes and spinal muscles while performing the exercise. Watch the video demonstration here.
Yoga and Pilates are fantastic for improving and maintaining better posture. Luckily for Christabel she's an avid yogi which has no doubt prevented the situation from becoming worse.
2. Invest in your Desk
With a predicted 50% of the population working remotely by the year 2020, trendy co-working spaces are on the rise. While it may be the latest craze in office space, working on a laptop from a hanging chair or 'comfy' sofa will cause back problems in the long term.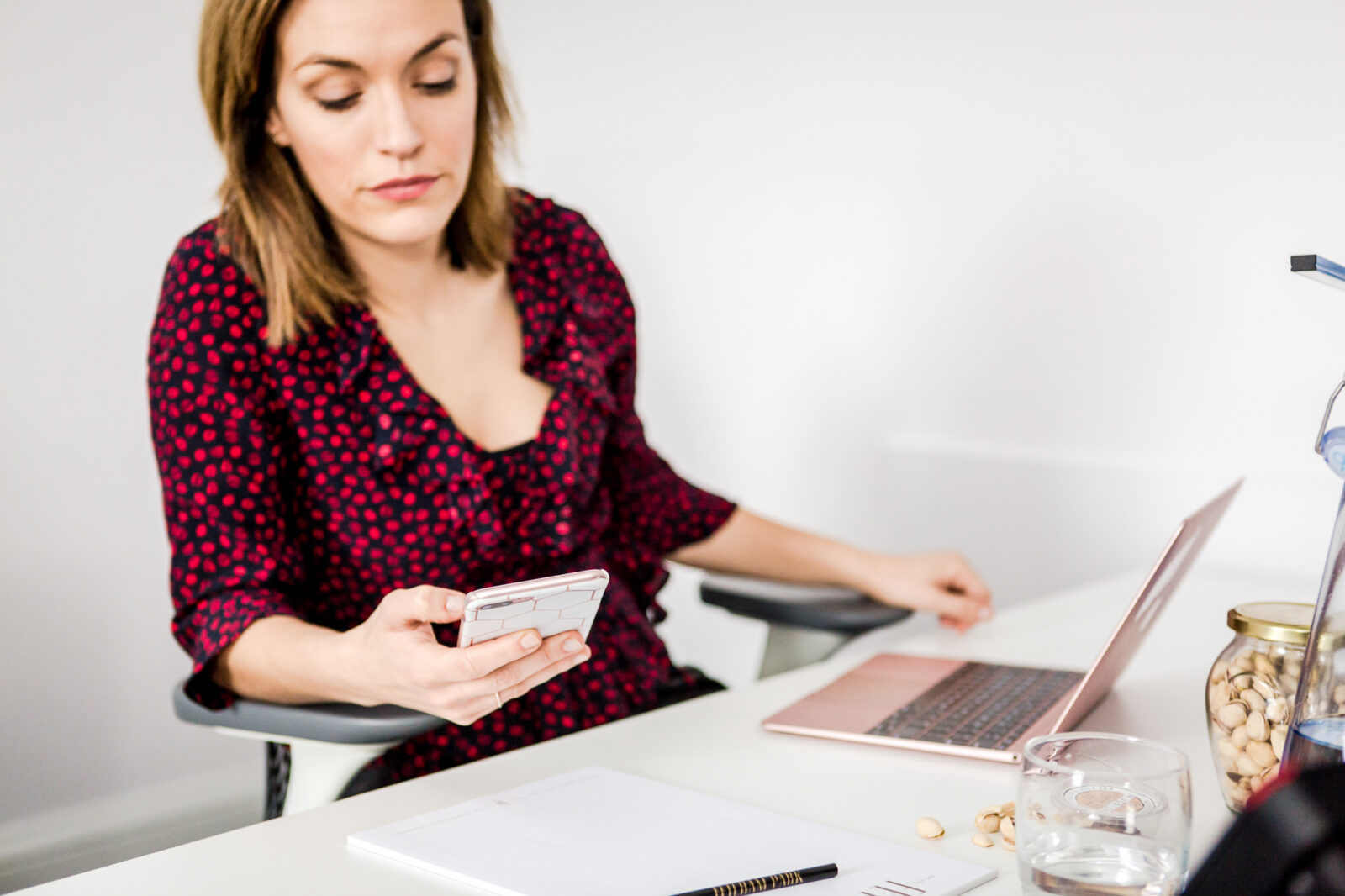 A permanent workstation correctly positioned to suit individual requirements with a height adjustable desk, like the Ofquest, and ergonomic chairs like the award-winning Sayl and Setu by Herman Miller, all of which are available at Fetcham Park, is and always will be the best option. Foot rests are recommended adjusting your screen to meet your eye line to prevent aggravating the neck by averting the gaze downwards.
Since our consultation Christabel has invested in a desktop computer for the times she is in her office, and has noticed a big improvement in not only her posture but a reduction in lower back and wrist pain by the end of the day.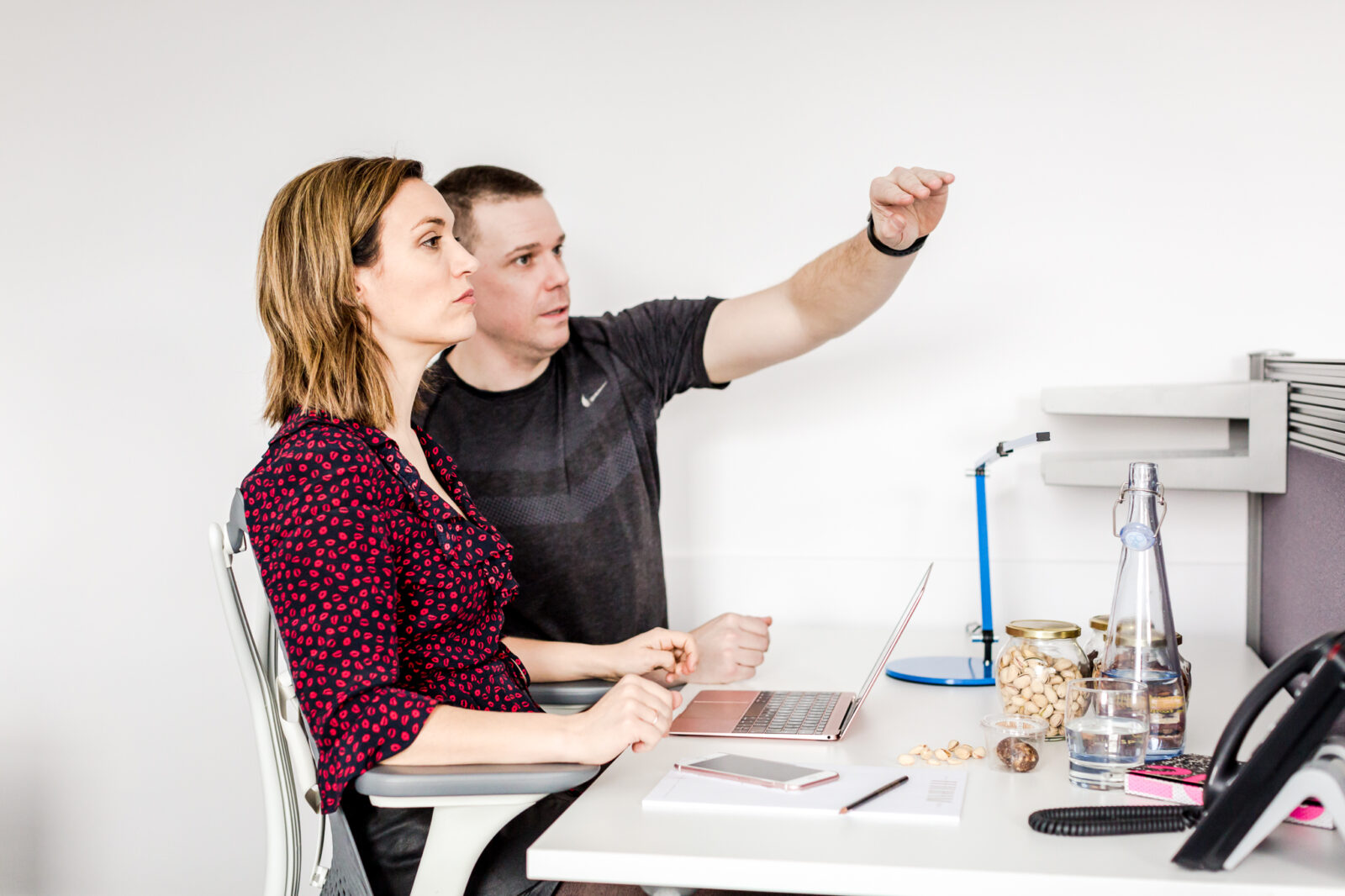 3. Manage Stress
While workplace design and employee fitness are factors in office workers developing neck and back injuries, an overlooked element is the psychosocial factor — how positive a person's mental outlook is, and especially how much they like their career.
Instead of taking drugs to reduce the symptoms, more and more recommendations involve reducing the amount of stress and taking steps to increase job satisfaction. My tips to manage stress include being disciplined with your mobile phone, and in Christabel's case, having some digital-free time by not checking emails or social media before bedtime or first thing upon waking. It's a bad habit that needs to be broken!
I recommended meditation and the Wim Hof breathing technique which she has found easy to master and helpful in maintaining a balance whilst juggling busy times at work and home.
4. Change things up
Prolonged periods of sitting down are associated with several negative health effects, including type 2 diabetes, cardiovascular disease and cancer. One recent study found that people who sit the most have a 17% higher mortality rate than those who sit the least. Scary stuff.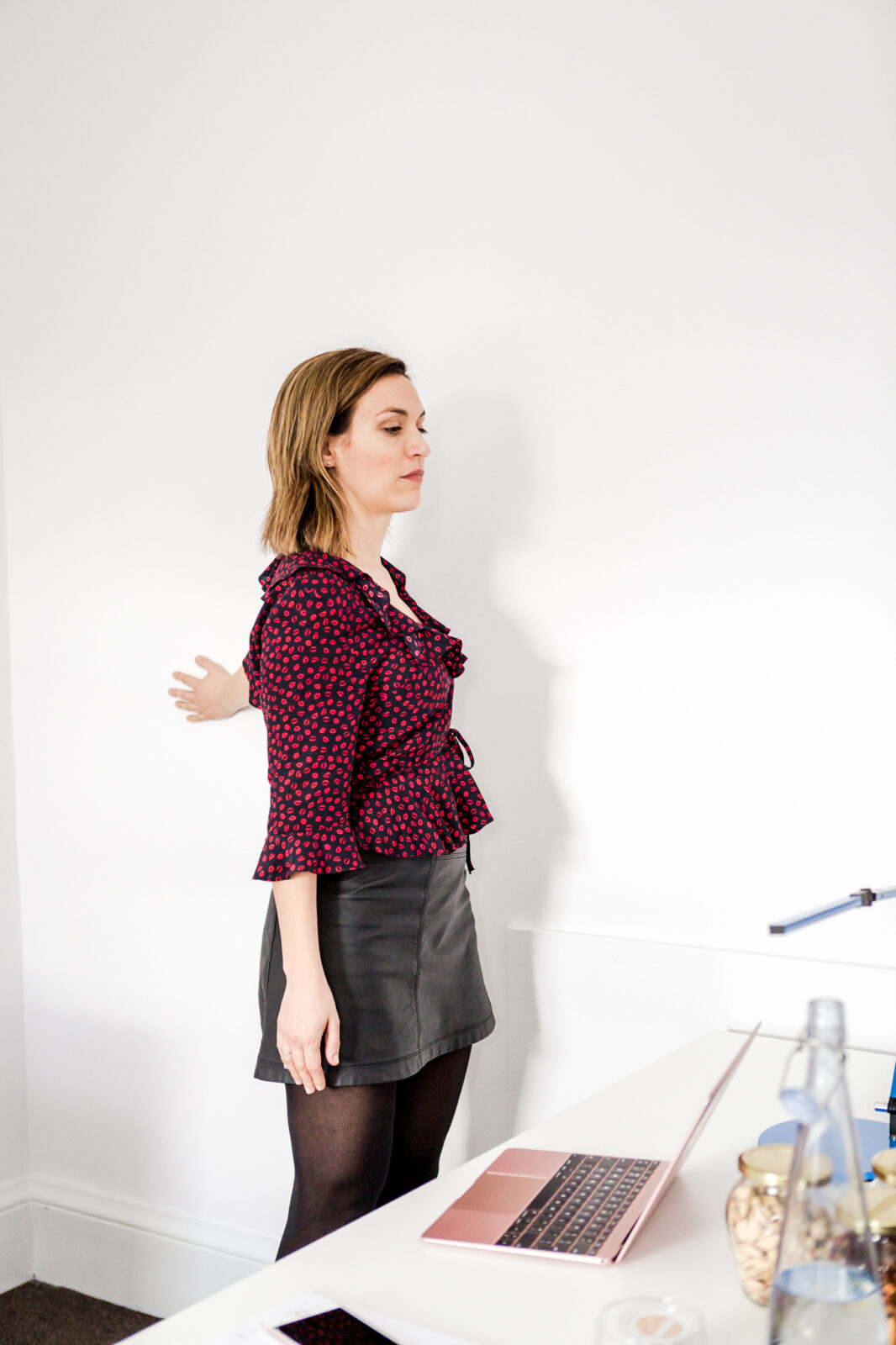 I advised Christabel to add some variation to her day-to-day routine by taking calls away from her desk, either standing or walking. She often skips lunch or eats quickly at her desk leaving her fatigued or with indigestion. Since following my advice to be mindful when eating, she has established a healthier lunchtime routine, away from her desk and not answering emails – when possible!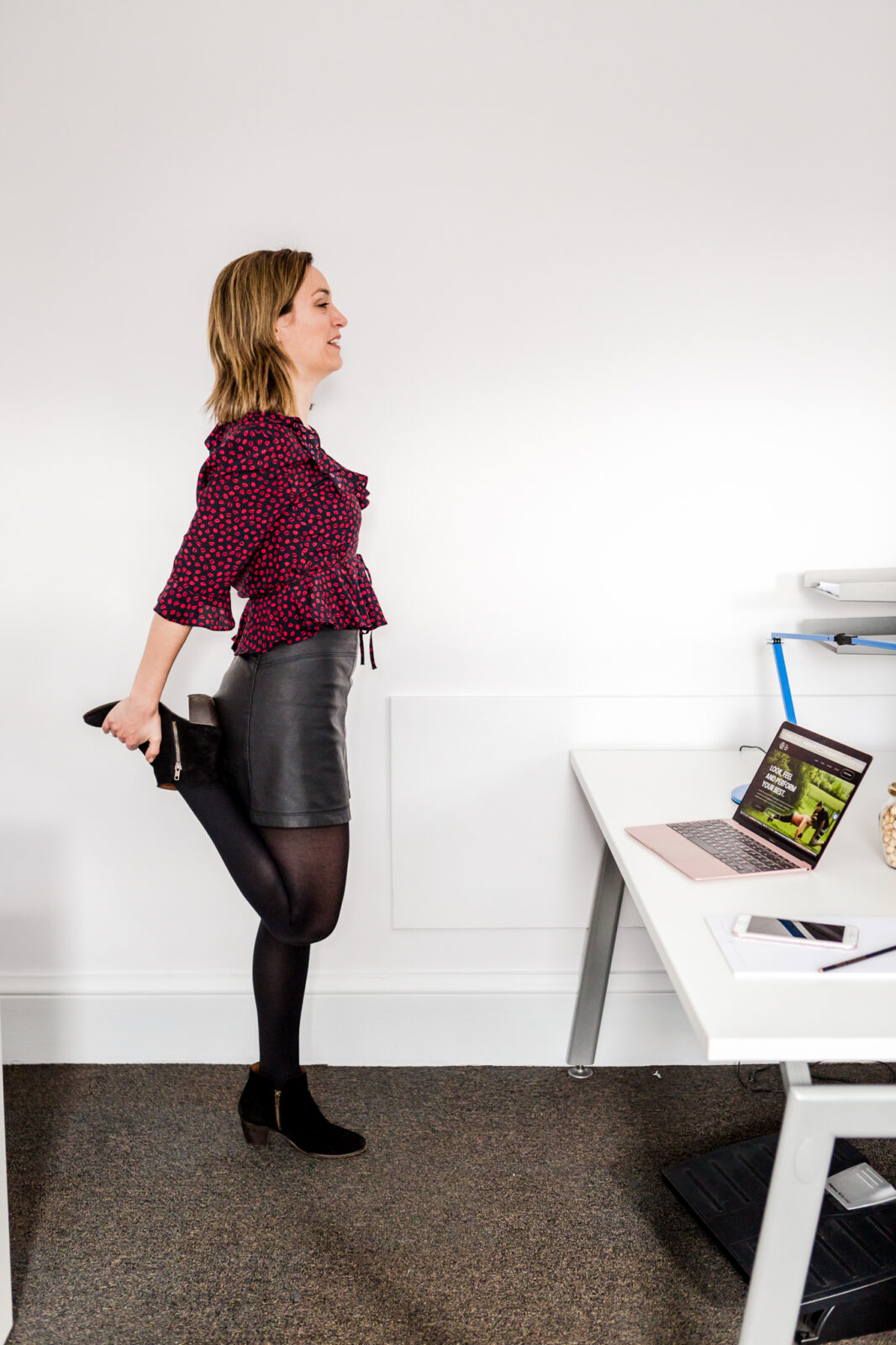 Workplace Wellbeing at Fetcham Park
If you're an office occupier or business visitor to Fetcham Park, then you can benefit from Peter's advice. Peter and his partner Holly offer a range of services from private assessments to group sessions. For more information contact Peter on peter@thehealthquest.co.uk