4th September 2018
Surrey's motor sporting history back on track at Goodwood Revival
It may seem quieter than normal at the office this week as business people from across Surrey decamp to Chichester for three-days of historic motor racing at the Goodwood Revival (September 7 – 9).
Touted as a 'magical step back in time', the Revival's main attraction is the head-to-head racing where many of the hundreds of rare and priceless cars are driven by champions past and present. Each year Goodwood Revival welcomes the biggest names in motor sport history and amazing cars from around the world, as well as famous faces, all competing to win.
At the end of August Bell & Colvill, in East Horsley, previewed one of the cars, the famous Bell & Colvill AC Cobra, registered 13 COB, previously owned by co-founder and former director Martin Colvill – pictured below reunited with his old race car, a favourite among the many he raced.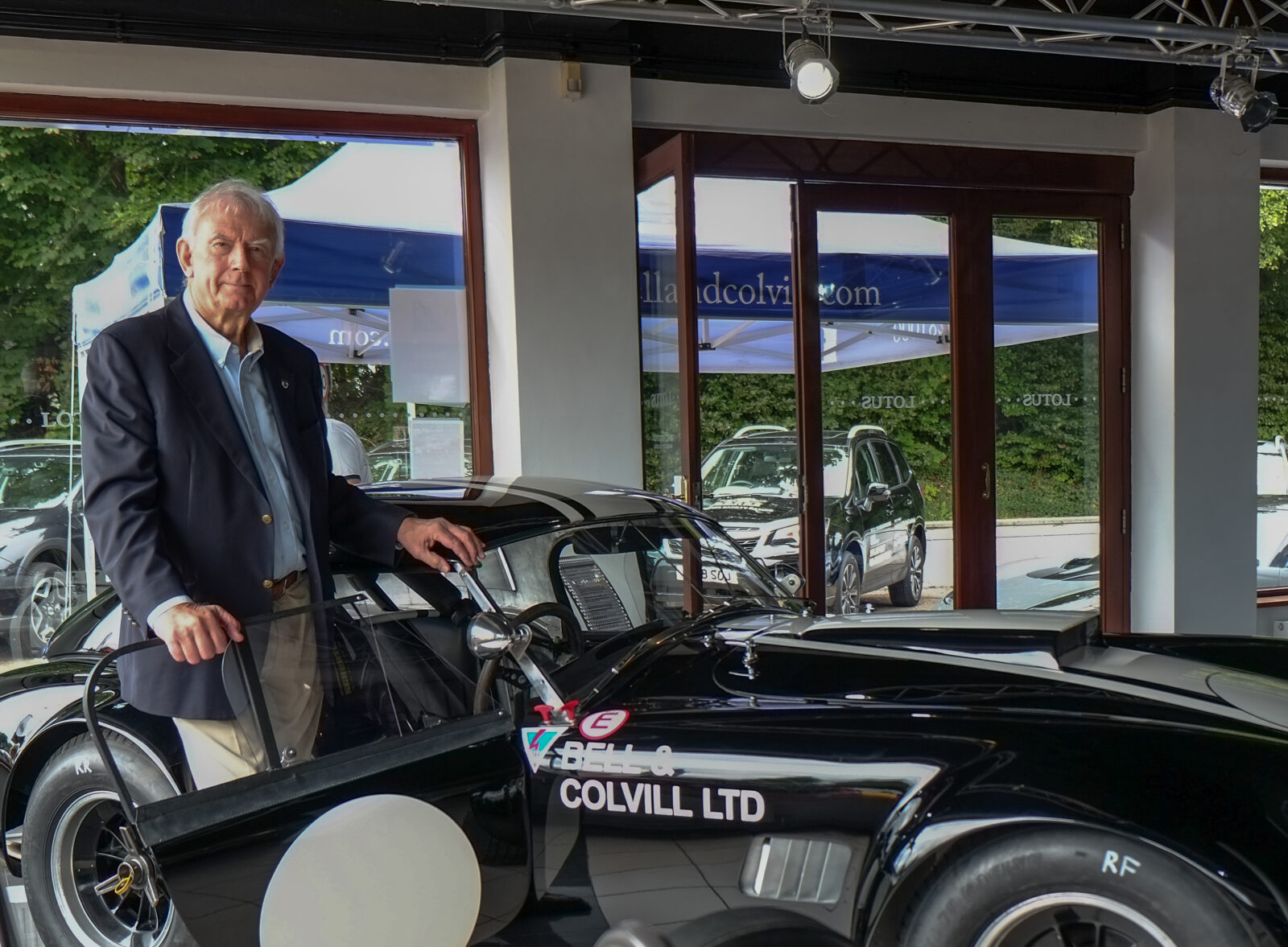 An extremely well known and notably interesting Cobra, 13 COB is familiar to most people through its numerous race successes in the late 1970s/1980s when owned by Martin – 12 outright victories, 44 class wins, and triple Class A champion of the Historic Sport Car Club Classic Sports Car Championship; it also competed in the Historic GT Series and took part in the On The Streets parade in Birmingham in 1978 and 1980, the latter year heading one of the parades driven by Carroll Shelby, the American racer who came up with the idea of putting a powerful Ford V8 engine into AC's Ace sports car to create the AC Cobra.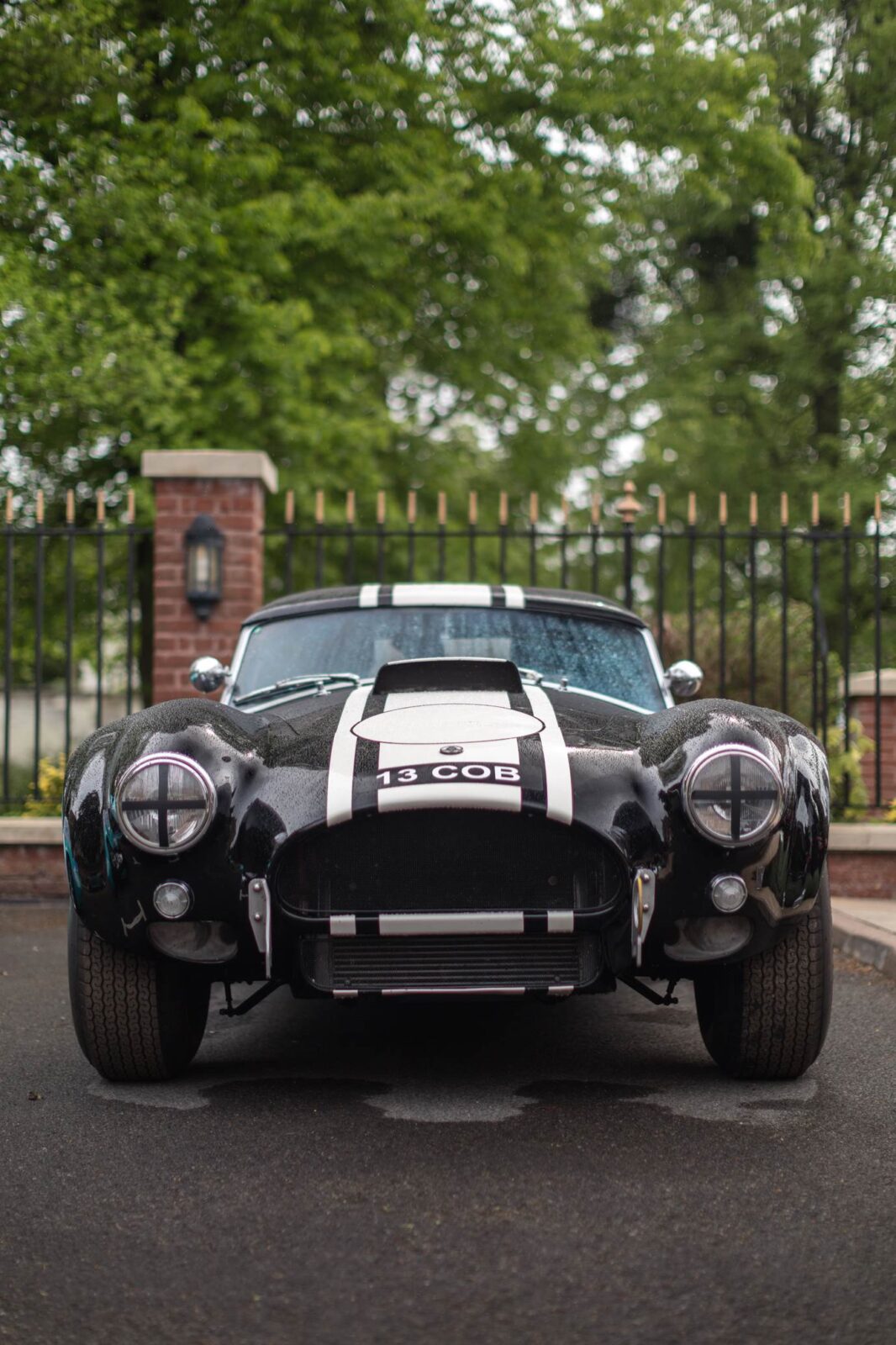 Photography credit: Rob Overy
The car was last seen at Fetcham Park where it had pride of place in a group of cars, three of them Surrey-built, on display for a special dinner with former Formula One World Champions John Surtees and Damon Hill.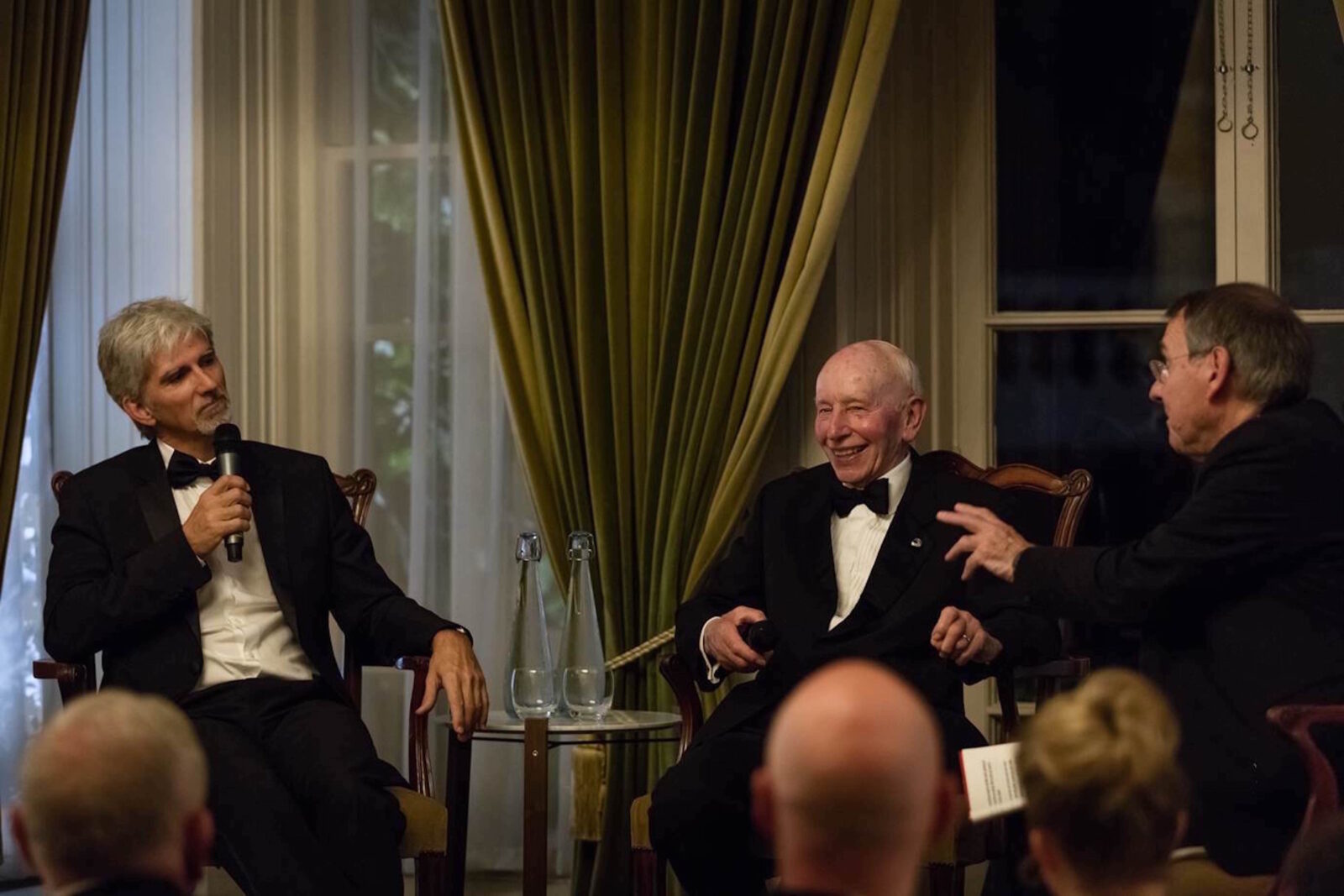 Photography credit: Rob Overy
Now, in 2018, 13 COB is revving its engine once again and will compete against 10 other Cobras in the 29 car grid for the RAC Tourist Trophy Celebration, the blue riband race of the Revival, alongside Aston Martins, Jaguars, Chevrolets and Porsches.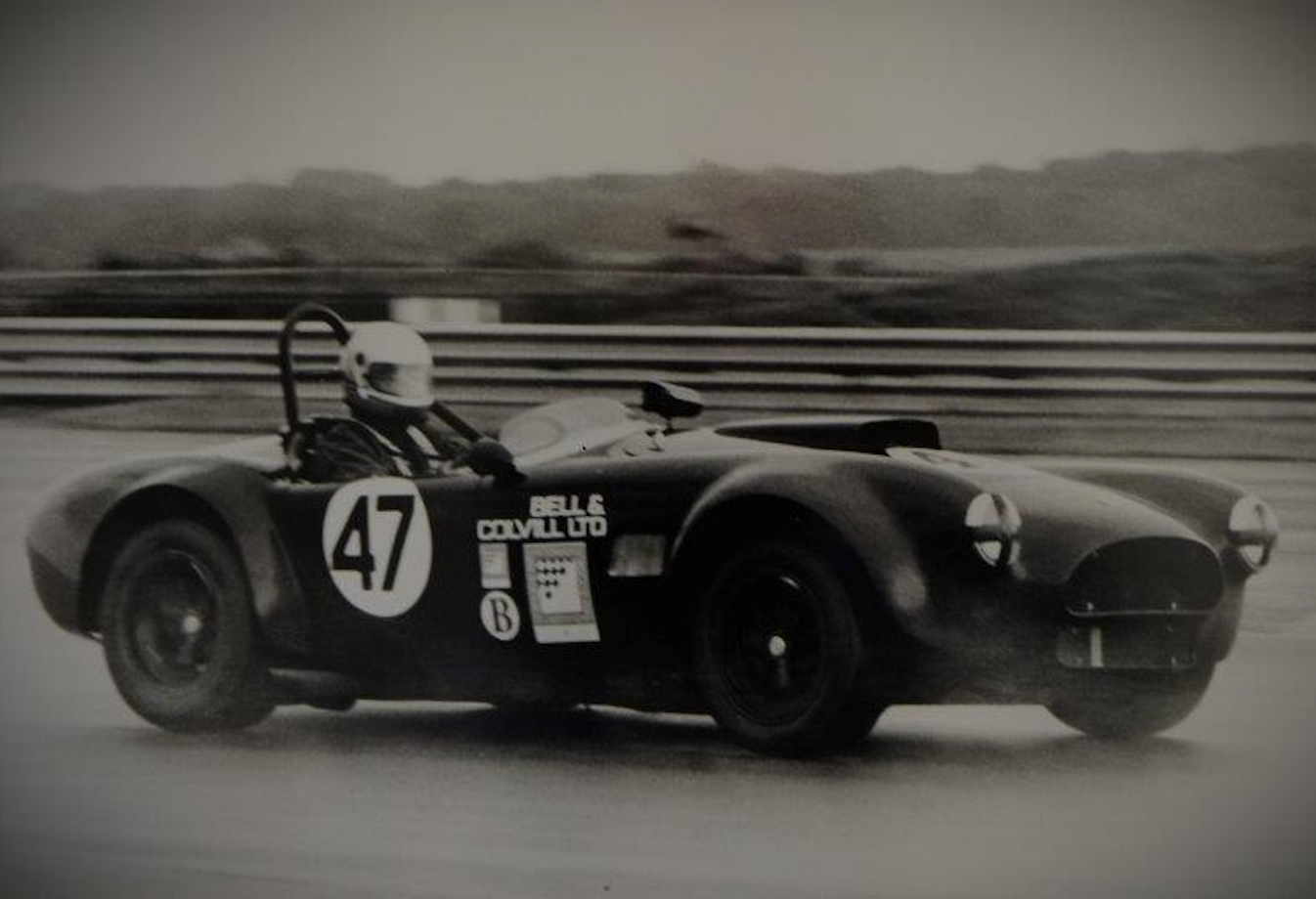 Image courtesy of Bell & Colvill
The Home of British Motorsport
Motorsport is in Surrey's DNA. The county has long been regarded as one of the homes of many great names in British motor racing's rich history. Brooklands Racetrack, the world's first purpose-built motor racing circuit, was built in Weybridge in 1907, Woking is home to McLaren, while Horsley was the birthplace of Tyrell Racing, Connaught was in Ripley and the Cooper Car Co was based in first Surbiton and then Byfleet.
The Goodwood Revival takes place this weekend, 7 – 9 September.
Visit: goodwood.com/flagship-events/goodwood-revival
Photography credits: Joe Devanny and Rob Overy.