1st September 2018
60 Seconds With…Matt Maurice
International DJ and business owner, Matt Maurice, has been getting people on the dance floor for over 25 years.
From his early career playing alongside the Prodigy to being awarded Gold Discs for his work with Katie Melua and Feeder, Matt and his team at Matt Maurice Event Music (MMEM) play at the world's most glittering events, private parties and glamorous weddings.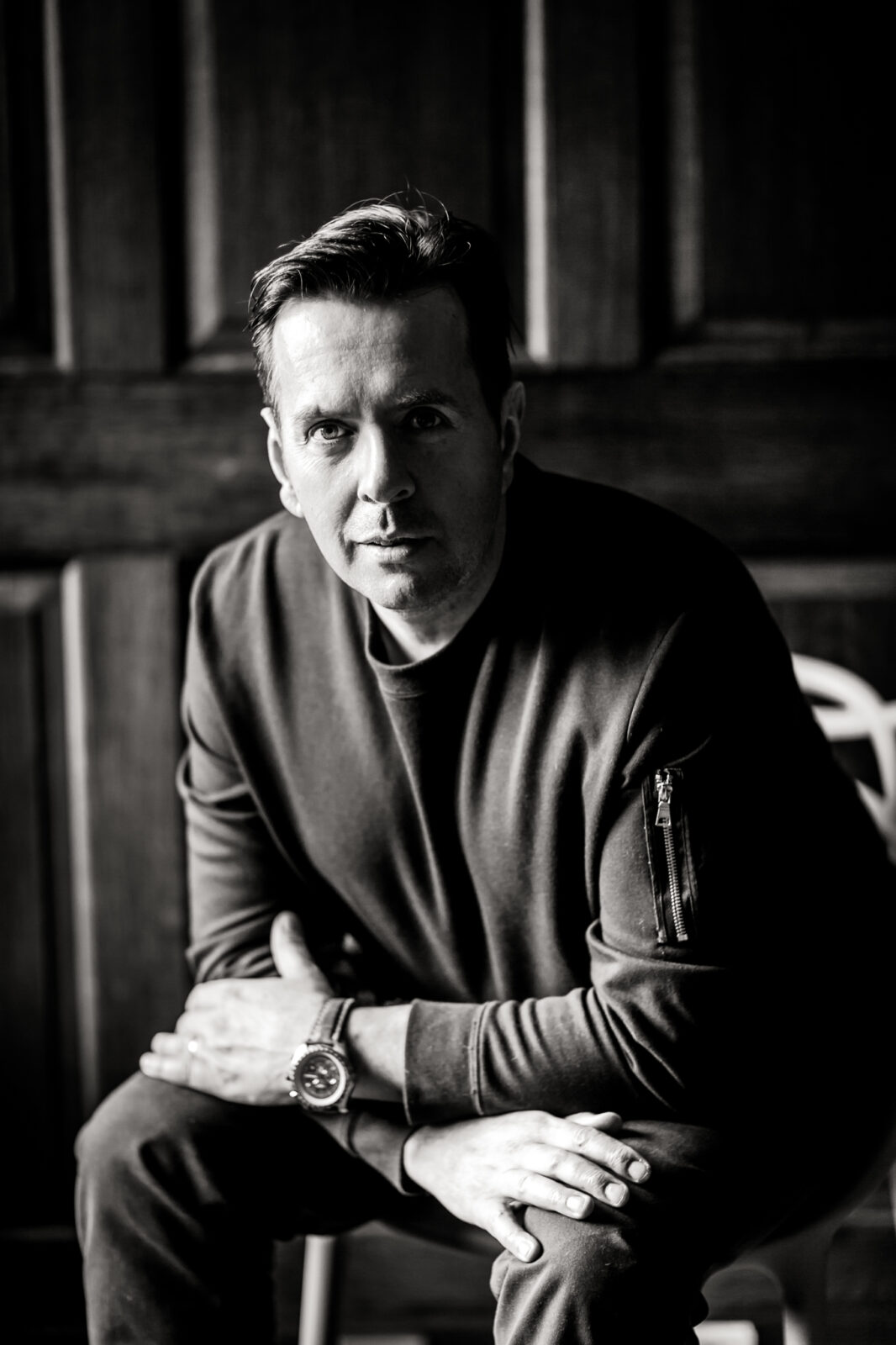 As well as creating the ultimate party soundtrack, Matt is a regular contributor to national newspapers and magazines. He has graced the society pages of Vanity Fair, Tatler and OK as the A-list DJ du jour and played residencies on the party island of Ibiza.
As Fetcham Park's resident DJ, MMEM has provided the soundtrack to all the events at the House; from launch parties and weddings to bespoke playlists for intimate evening dinners, celebrations and fashion shows. Guests are always amazed at how MMEM can transform a historic house into a cool club lounge.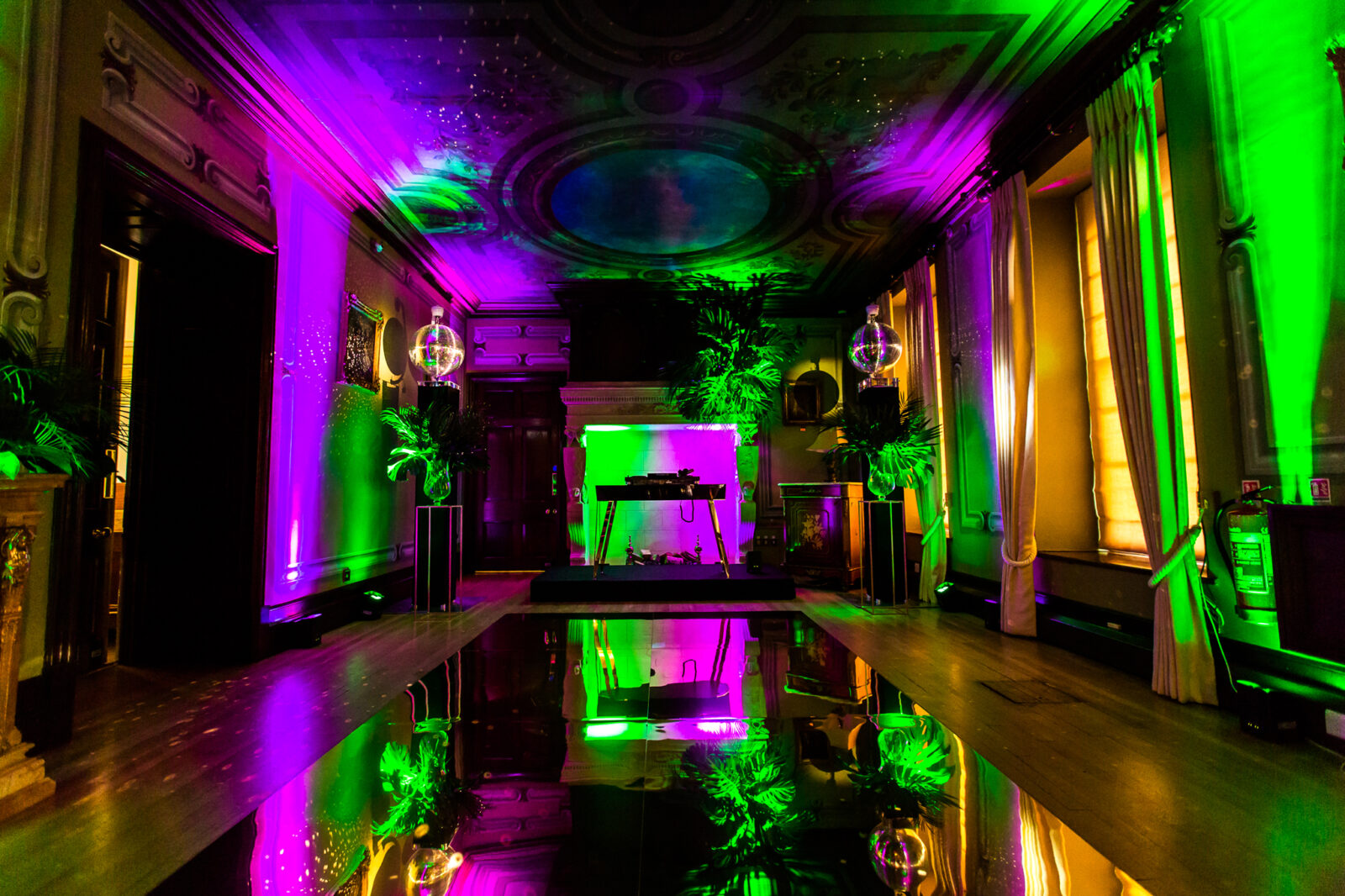 Getting the Great Hall party ready. Production by Matt Maurice Event Music. 
We delve deeper to find out more about Matt's musical influences and what to look for when hiring a DJ.
60 Seconds with Matt Maurice
FP: Matt, you've had an impressive career as a professional DJ and now running a successful event production company; where did it all start?
MM: I started collecting records at around age seven. I started playing music from one deck at a local youth club at around age nine. I don't remember a time when I didn't want to be a DJ; it's always been there.
FP: How has the DJ scene changed since you started out?
MM: It wasn't the coolest job in the world when I started. I did it for love, and it was all about the music. Now it's as much about the image as it is the music.
FP: Describe your style in two words.
MM: Eclectic and diverse.
FP: You have a reputation (which we can vouch for) for always getting people on the dancefloor. How do you manage to keep the party going?
MM: If guests aren't 100% into what I'm playing, I change it. There's always a degree of flexibility involved as well as a wide range of carefully selected music.
FP: What three things should someone look for when booking a DJ? And is there anything they should check with the venue?
MM: Experience, reputation, and music style. If you're not using the venue's recommended DJ it's advisable to check if there are any limitations on equipment that can be used, documentation required, and issues with noise restriction.
Botanically inspired ceremony set-up by Matt Maurice Event Music in the Salon
FP: Many hosts and wedding couples like to include their guests in the playlist – how does MMEM help with this?
MM: We offer clients their own login to our music database to help compile the music for the party. They're also able to list their likes and dislikes.
Quick-fire
Most memorable event you've played at? Vanity Fair party at Cannes Film Festival.
First song/album you ever bought? Odyssey – Native New Yorker.
Most requested first dance song? Ed Sheeran – Thinking Out Loud.
The one song that's guaranteed to get everyone on the dancefloor? Mark Ronson's Uptown Funk.
Your dream destination to play at? Anywhere on the Amalfi Coast.
Your music hero? Paul McCartney.
Name one track you always listen to at home? Pink Floyd's Comfortably Numb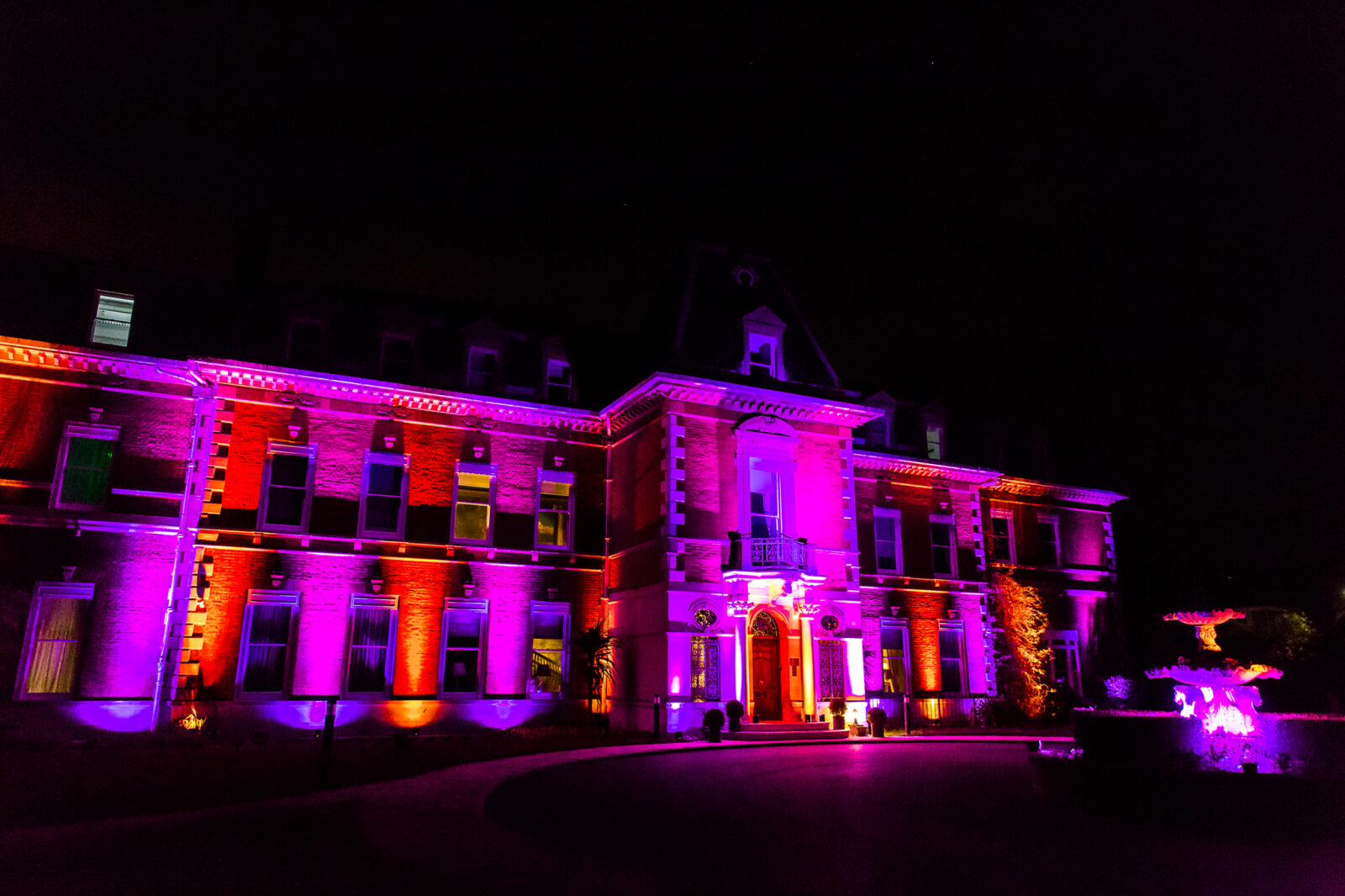 Matt Maurice Event Music at Fetcham Park 
 "Fetcham Park is one of the friendliest venues we work with. They respect us as a company, as we do them. Every event there is like a one-off."
Matt Maurice, DJ & owner of Matt Maurice Event Music.
MMEM is a recommended partner of Fetcham Park. Offering a selection of the most in-demand DJ's for private parties and weddings, Matt and his team skilfully deliver a seamless soundtrack for your event.
Production services include sophisticated lighting and dance floor hire, PA systems, pop-up chill out lounges, and stylish DJ booths, available in a bespoke design to match your theme.
For more information about private parties, weddings and events at Fetcham Park email hello@fetchampark.co.uk
Photography credit: Eddie Judd Photography