1st October 2018
60 Seconds With…Lizzie Liebenhals
Lizzie Liebenhals is owner of Halls and Halls a boutique agency linking sports, events, brands and talent. Her varied career spans more than 20 years in sports, entertainment events and tournaments with projects ranging from organising the hospitality programme for the Commonwealth Games in Canada to delivering Mohammed Ali's 60th Birthday party in London.
She has worked commercially with three generations of England football teams and their sponsors, produced the new Wembley Stadium opening ceremony (FA Cup Final 2007), 18 FA Cups, three Champions Leagues and every Euros and World Cup final since 1996 as well as bringing Kelly Rowland over to sing the National Anthem for England V USA in 2008.
As she announces her new involvement with Surrey FA, we speak to Lizzie to find out how she maintains success and longevity in the male-dominated world of international sport.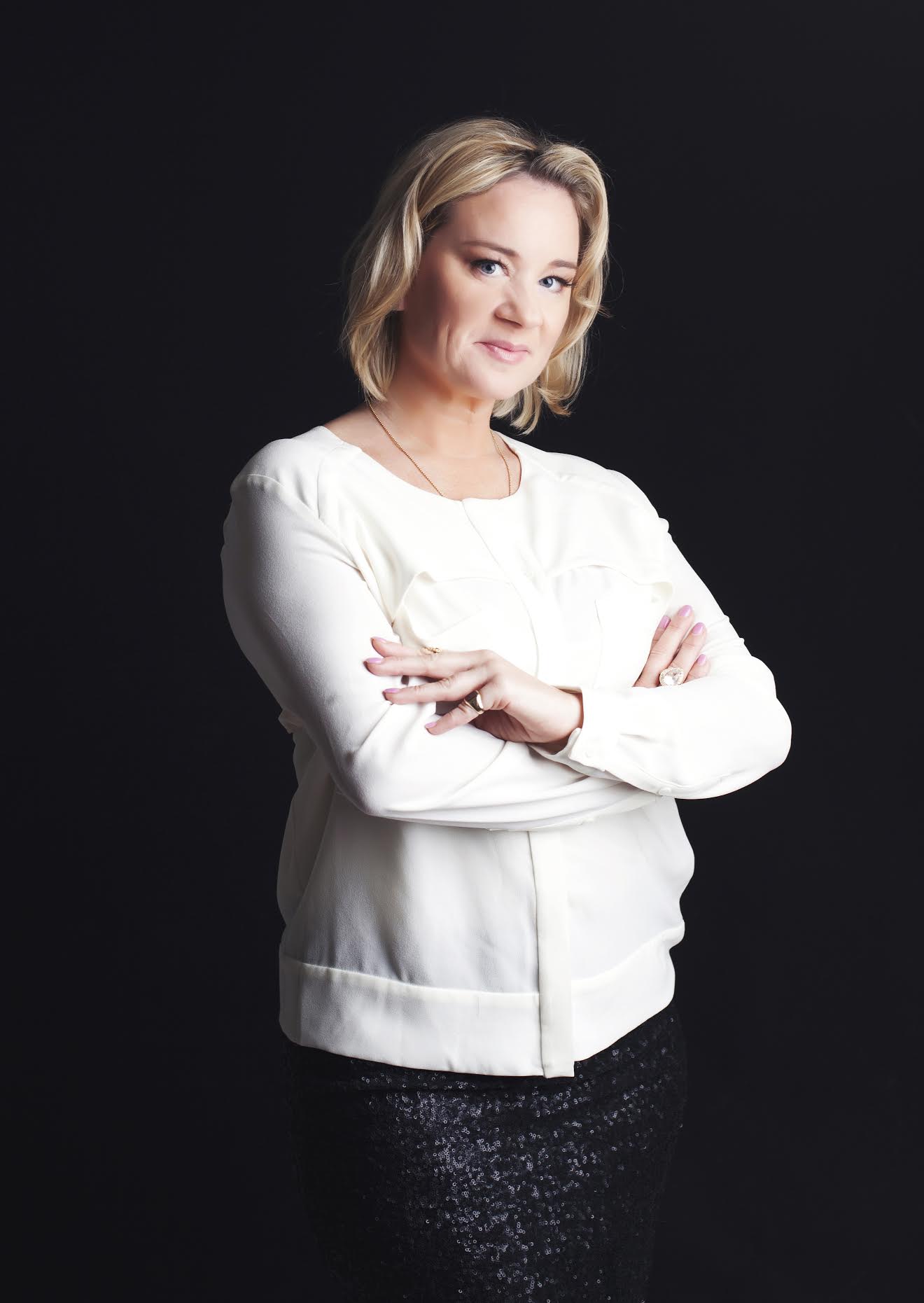 FP: How did you start out in the sports industry?
I started back in 1994 working for a hospitality company and became responsible for delivering the UK's hospitality programme for the Commonwealth Games and Winter Olympics in that year. I then secured a position in the newly formed commercial department at the governing body that is The Football Association. It was a great platform to learn about sponsorship, working with sport stars, understanding brands and delivering events such as the FA Cup. This year's FA Cup Chelsea v Man U was my 22nd one I've worked!
FP: What made you start Halls & Halls?
I'd been asked for a great many years by different people to start up on my own and I do think you need to be in the right place in your life to give your "work baby" all your time and commitment. So, when I finished a long-term contract at Wembley Stadium as their events and digital consultant it felt right. I sat down worked out all the things I was good at – and key element to note here is that that doesn't necessarily mean the things I love working on either!  Put together a business plan and it started from there.  The company name is a slight play on my partners and my surnames. He is Halls and I'm Liebenhals. I have to say without his confidence in me I do not think I would have gone for it.
FP: What is unique about your business?
It may sound quite cliché but our black book and our long-standing relationships.
For example, you asked me how I started out, well in Canada at the Commonwealth Games in 1994 I met the Olympian Jamie Baulch and we are still friends and have worked together over the years. I am still in touch with pretty much every footballer I worked with since 1994 as well. I see having those relationships and repeat clients as a real honour.
FP: What motivates you?
There is nothing better than seeing a happy client. Whether that be smiling guests at an event we have delivered or seeing our celebrity clients in the media. I can't explain the feeling. I love creating good memories through our services.
FP: What tricks have you discovered to keep you focused and productive in your busy day-to-day schedule?
In our business we have to be organised and always have a plan and so that means I plan a lot in my week. I have one set day each week where I am in London or luckily enough to maybe go to Fetcham Park and I speed meet.
I line up all the people I want to see face-to-face and that way don't waste time travelling and allowing me to spend quality time with each client. If you work from home, you have to be a bit stricter as there are so many distractions.
Work out when you are most productive and work your day around that. Mine is at night so actually that works well for me and allows me to do some of the more mundane life stuff in the day. Do create or become part of a business network and I have at least 2 mentors whom I can go to, discuss work issues with and bounce ideas.  They are not necessarily in the same industry, but they are around the same level in where their company is at. So, we can discuss things from client retention, PR through to budgets and other concerns.
FP: To what do you attribute your success?
I don't know what to say here – I'd like to say my drive and hard work…my love of what I do. A lot of people say there isn't anyone I don't know which is nice! I am very passionate about running an honest business and being kind, that doesn't mean I am not strong and focused it just means that it's important to me as a service provider that we are great to work with.
FP: What would you say are the top three skills needed to be a successful entrepreneur and to run a successful business?
Being able to plan – having a framework for your business is key. I mapped out what my business looked like in year 1, year 5 and year 10.
Be flexible – both in your plan but with your clients and life. There is no point in getting stressed as all plans change, and you need to be able to recognise and deal with that in a positive way.
Enjoy life – the chances are your business will become entwined in everything you do as you grow. At times it will be all consuming and your family and friends will support you but also need to know you are happy in your work. There is no point in building a business at the expense of your health, relationships and own happiness.
FP: If you had one piece of advice to someone just starting out, what would it be?
Get a good accountant!
FP: You've recently been voted on the board of the Surrey FA as a Commercial Trustee – can you tell us about your new role there and what that entails?
I am very honoured to hold a new position on the board and you are right it is exciting. My role is to help the team at the Surrey FA with all their commercial rights, sponsorship deals and events.  This will range from making sure they are benefiting from existing deals and seeking new and exciting partnerships, through to working on engaging events that showcase what the Surrey FA does. I think change can be seen as such a frightening word and so I'd like to think I can support and add to their existing commercial programme.
FP: You've been involved with football for over 20 years, how is the landscape changing for female players?
I have been involved in the sport for a long time and I think for the first time football in the UK is starting to head towards how it is seen in the US which can only be good. I think there is a misconception that the actual game is not up to the same standard as the men's which is totally wrong and therefore when people view it like that, it can't command the same level of sponsorship fees, broadcast coverage and player engagement.
I challenge anyone not to watch a match and see how fast-paced and skilled it can be. One of the best matches I have ever watched, and I have worked every World Cup and Euro since 1996, was during my time as tournament director for the Olympics and it was US v Canada women's. It was intense, the whole 30 thousand fans in the stands were shouting the atmosphere was electric and had a last minute goal for the US to win as we were heading for penalties.
I work with Hedvig who is the leading international goalkeeper for Sweden and winning Chelsea side and I see how she puts the exact same effort into the game as any male player I've worked with. It is just about breaking down those misconceptions across the board from Governing bodies, and grass roots as well as brands and the media isn't it.
Serviced offices in Surrey for the right work/life balance
From team meetings to workshops and seminars, the right surroundings make all the difference. Fetcham Park's prestigious and modern serviced offices and meeting rooms in Leatherhead give you the space to work and entertain clients in a focused and professional business environment.
Visit www.fetchampark.co.uk or email hello@fetchampark.co.uk for current availability and more information.