1st November 2018
Ask the Experts: How to Plan the Perfect Party
Whether you're a seasoned party-thrower or a complete novice, putting an 'event to remember' together can be daunting. With many heads and tastes to cater for, how can you be sure to keep everyone included AND show-off your exceptional hosting skills while maintaining your cool and enjoying the event as it unfolds?
"The key is in the planning," says Surrey's event caterers extraordinaire. So, with the festive season upon us, Fetcham Park's party partners share their top tips for hosting an event with added sparkle.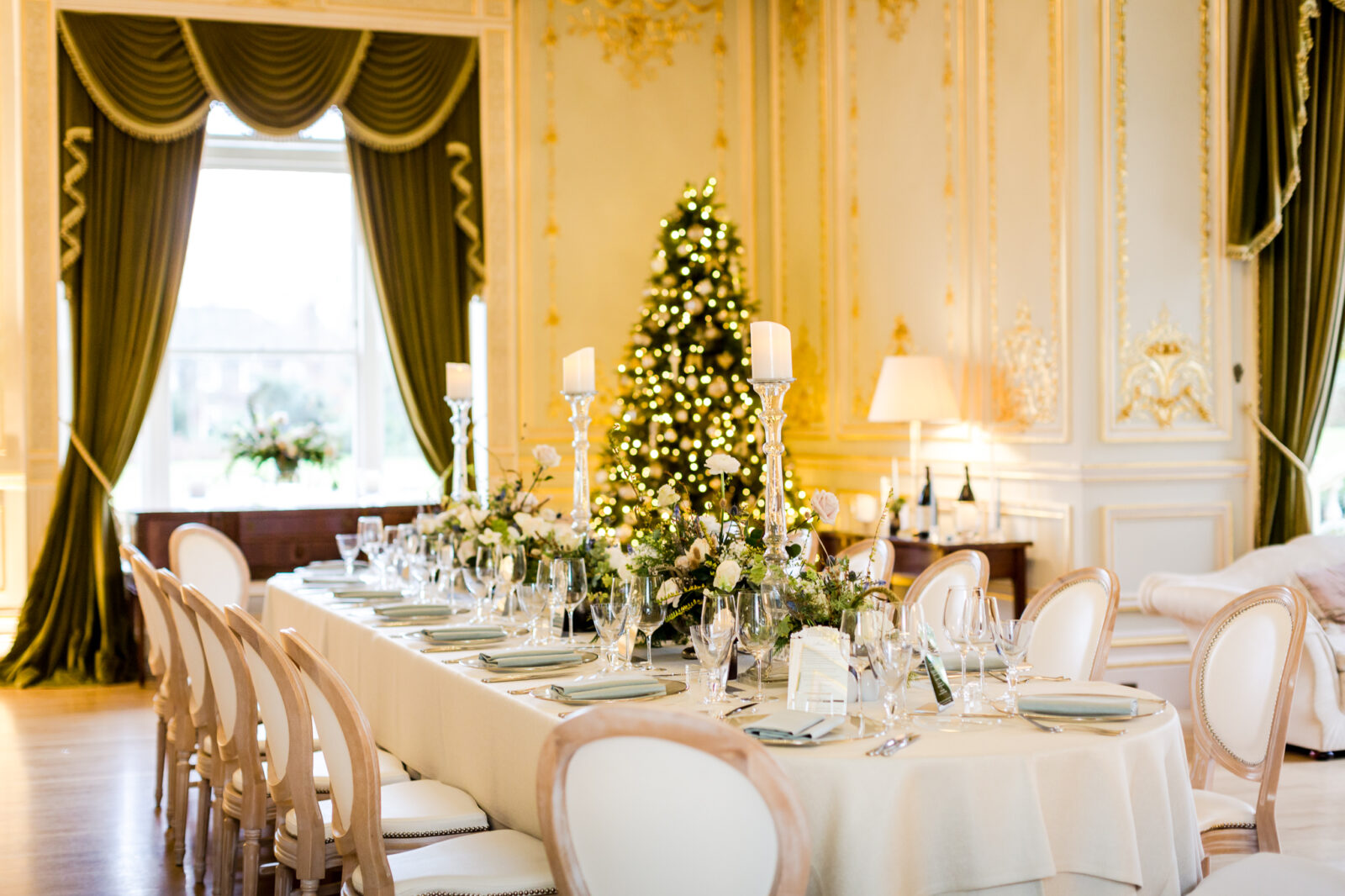 First things first: what makes a good party?
"Lots of attentive staff, top-ups and plenty of food," says Nikki Linham from Two Many Cooks, but, "make sure you have lots of help, so you can relax and enjoy."
During this time of year, Two Many Cooks suggest keeping it simple and seasonal with a varied menu and a small selection of festive drinks. Set expectations so guests know what's happening by putting an end-time on the invitation, especially if it's a lunch party, and make arrangements for hanging coats and bags – something your caterer or venue will be able to organise on your behalf.
Be prepared!
At Home's event manager Amaury Girardeau says the key to planning is to send your invites early, the sooner the better. "Everyone loves a party with a theme, it gets them involved and makes the evening even more special. Surprise your guests with some entertainment but don't show your cards all at once. Keep it coming all through the evening.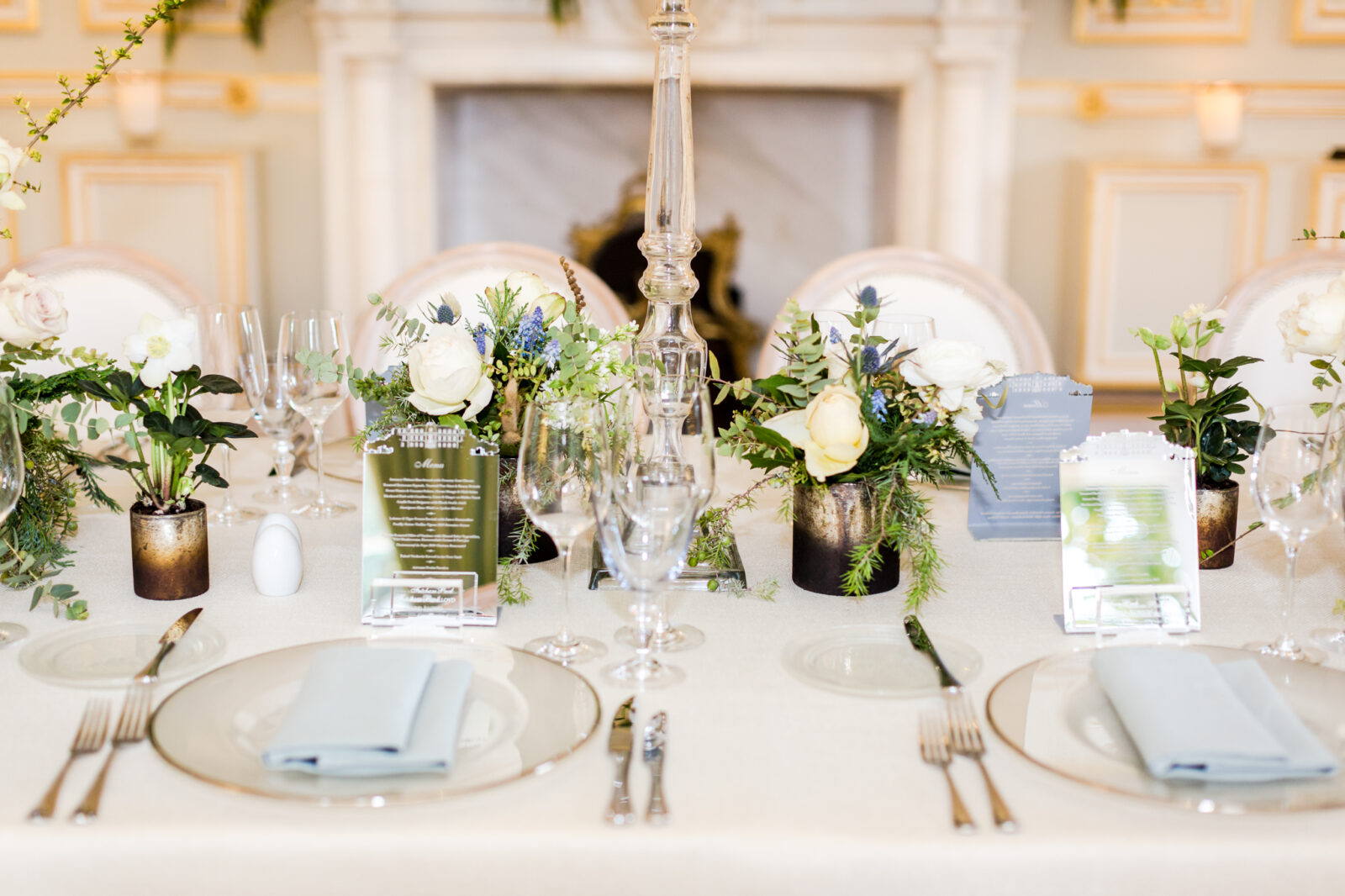 In the Details
Bespoke tableware supplier Couvert are known for their luxurious table settings. Owner Isabelle Penfold is passionate about the personal touches but advises against getting hung up on the little things – "Don't worry about coordinating the table to the room but make sure you plan your theme to your own taste and start it early – edible flowers in cocktails and pretty napkins all add to the experience."
Arranging your venue with beautiful flowers is always an elegant choice but At Home's Amaury also likes to use props like lanterns, tea lights, and candlesticks to create an impressive, and cost-effective, overall effect.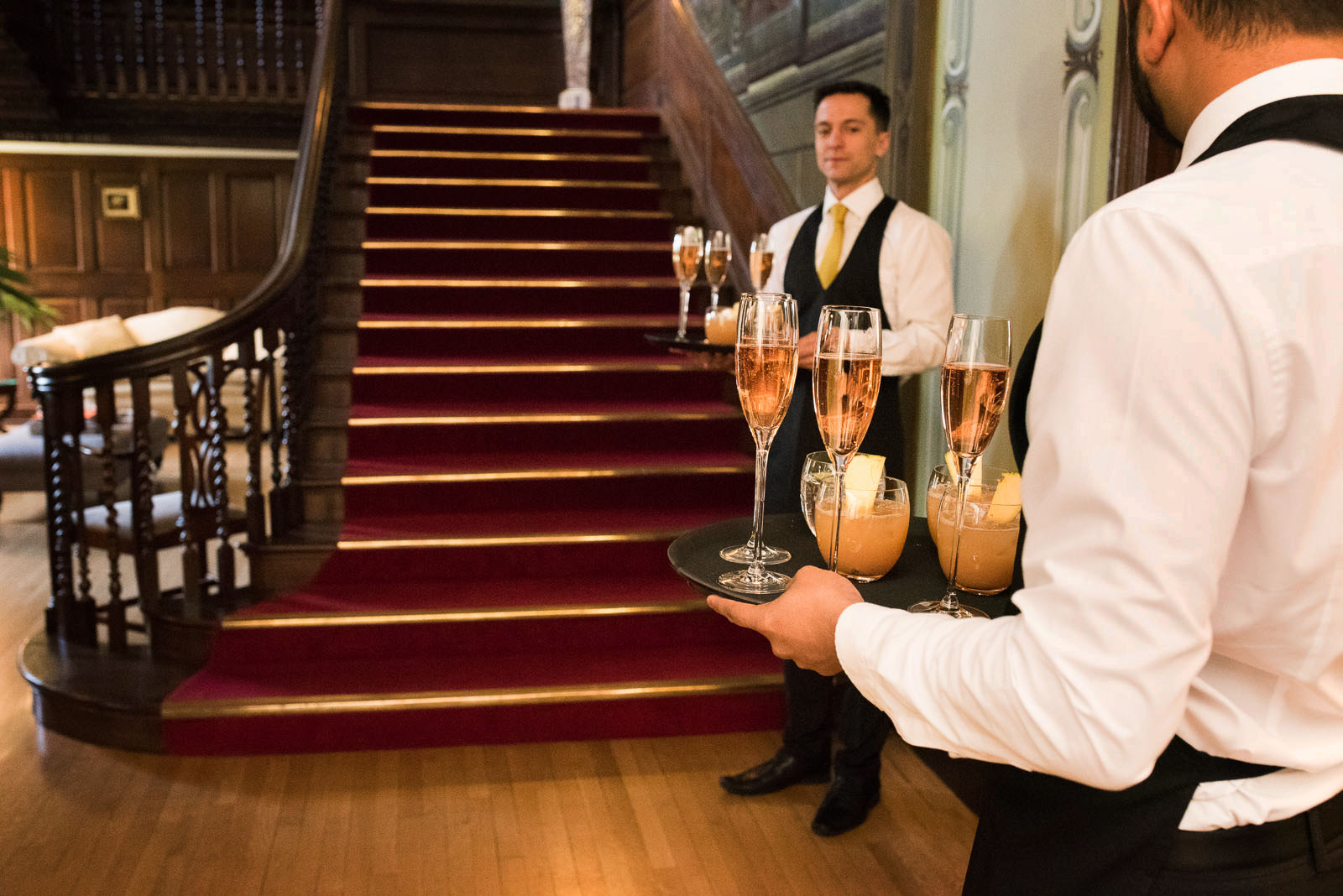 Eat, Drink and Be Merry
Whether your event is formal or relaxed choose food and drink options to match your theme and the expectations of your guests.
For an informal gathering, Kalm Kitchen's Jen Middlehurst loves seasonal canapes like their 'truffle honey-roasted fig and pancetta crostini with gorgonzola'. "Grazing stalls," continues Jen, "are the ultimate theatrical experience, allowing guests them to mingle and dance in between mouthfuls."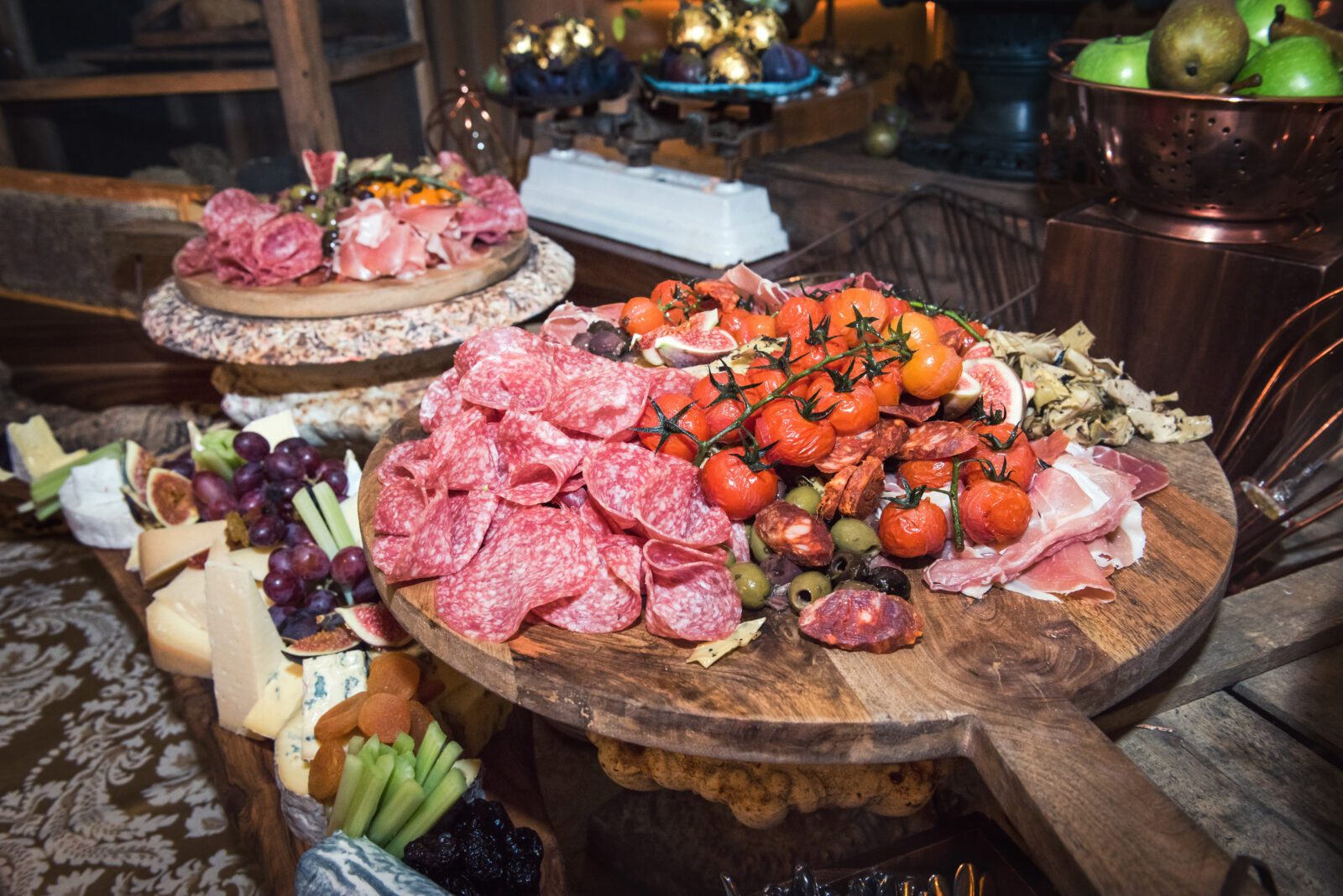 If you want to offer a large variety of food and please all your guests at the same time, Amaury recommends a canape and bowl food menu – a selection of savoury canapes followed by some small main course portions served in little containers.
"If your evening goes into the night," continues Amaury, "make sure you have a beautiful cheeseboard to keep everyone going. Or even spicy fried chicken sandwiches with Asian slaw and sweet chilli mayo, slow cooked BBQ pulled pork buns with pickled shallots, or wild mushroom and taleggio toasties.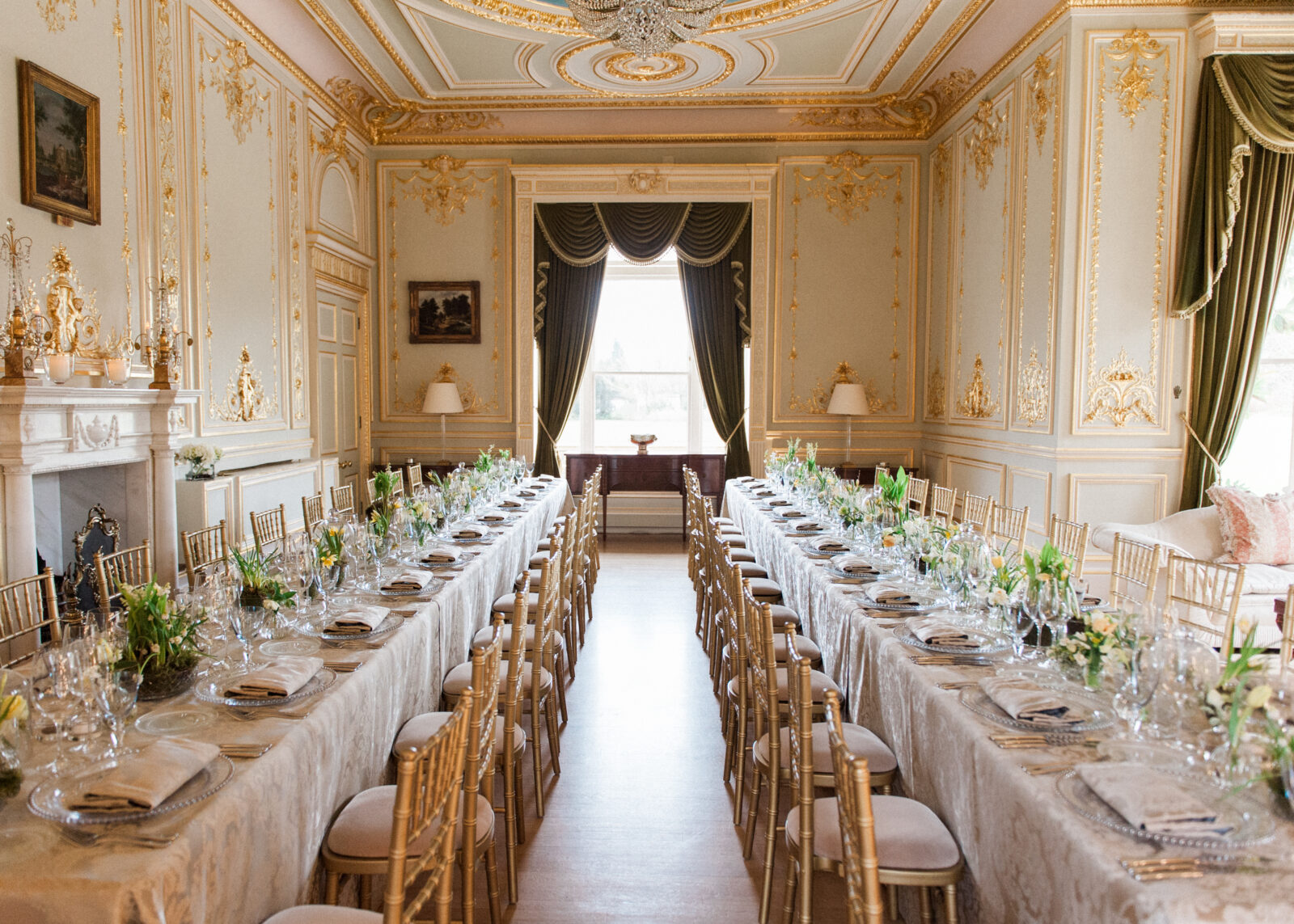 Sit-down dining
For a more elegant affair, a sit-down meal surrounded by candlelight with delicious food and wine will always win over your guests. Jen at Kalm Kitchen says their venison leg cooked in hay, served with roasted celeriac and braised red cabbage, and bubbling dishes of dauphinoise is always a popular choice. To end the evening, "No festive gathering is complete without a stunning cheese and port table in the Shell Room at Fetcham Park."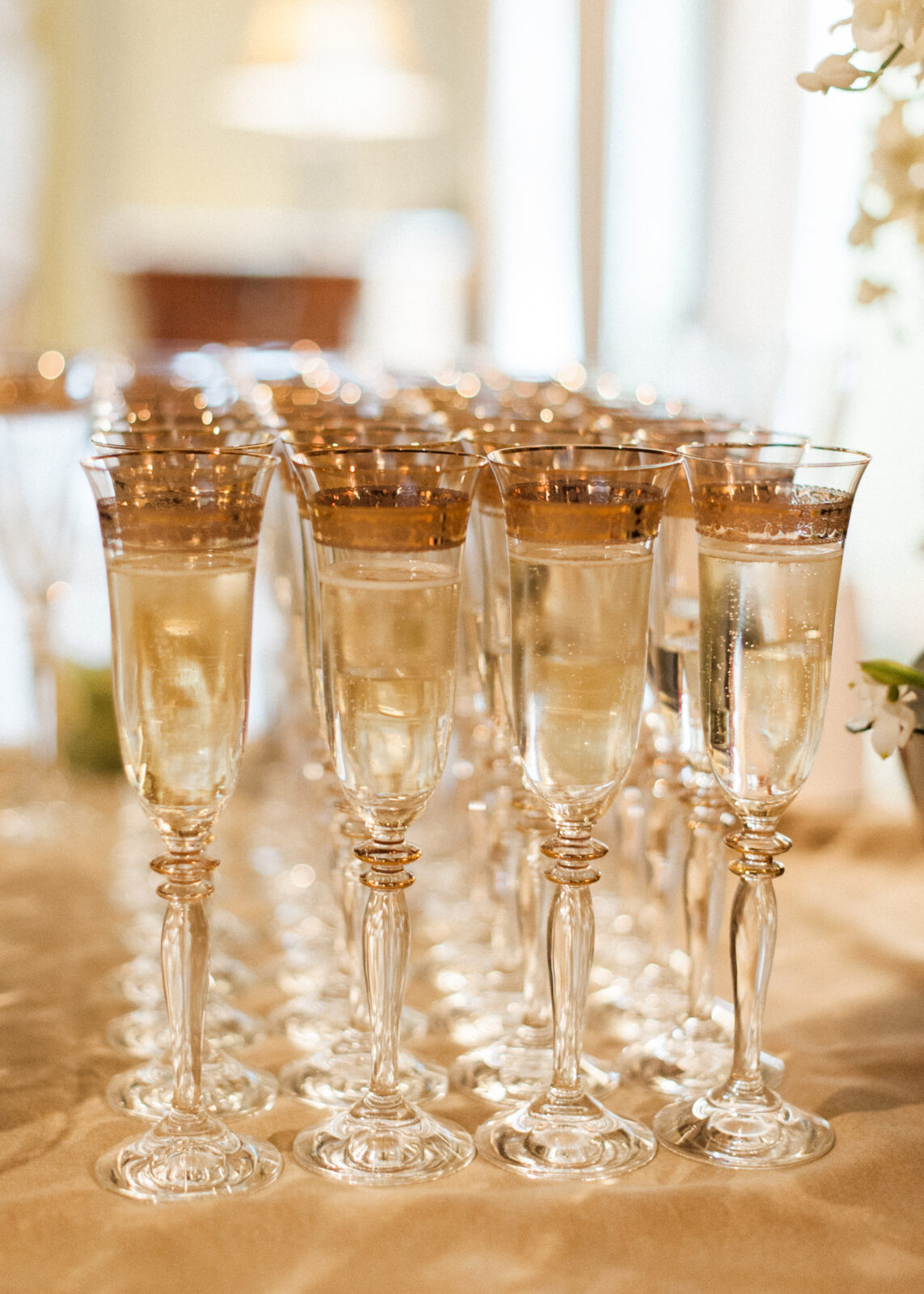 Tipples
Ensuring there's plenty of soft and alcoholic drinks available is an important part of the planning process. At Home's current favourite cocktails are lychee martinis and espresso martinis which share equal success in the party stakes, "or when it's cold outside, there is nothing better than mulled wine on arrival" says Amaury. "Don't forget those who picked the short straw and have to drive, always offer a non-alcoholic cocktail and an alcohol-free beer".
Or add a bit of fun to the evening with Kalm Kitchen's 'Pimp Your Prosecco Bar' where gold leaf, pomegranate and winter spices can be added to your bubbles.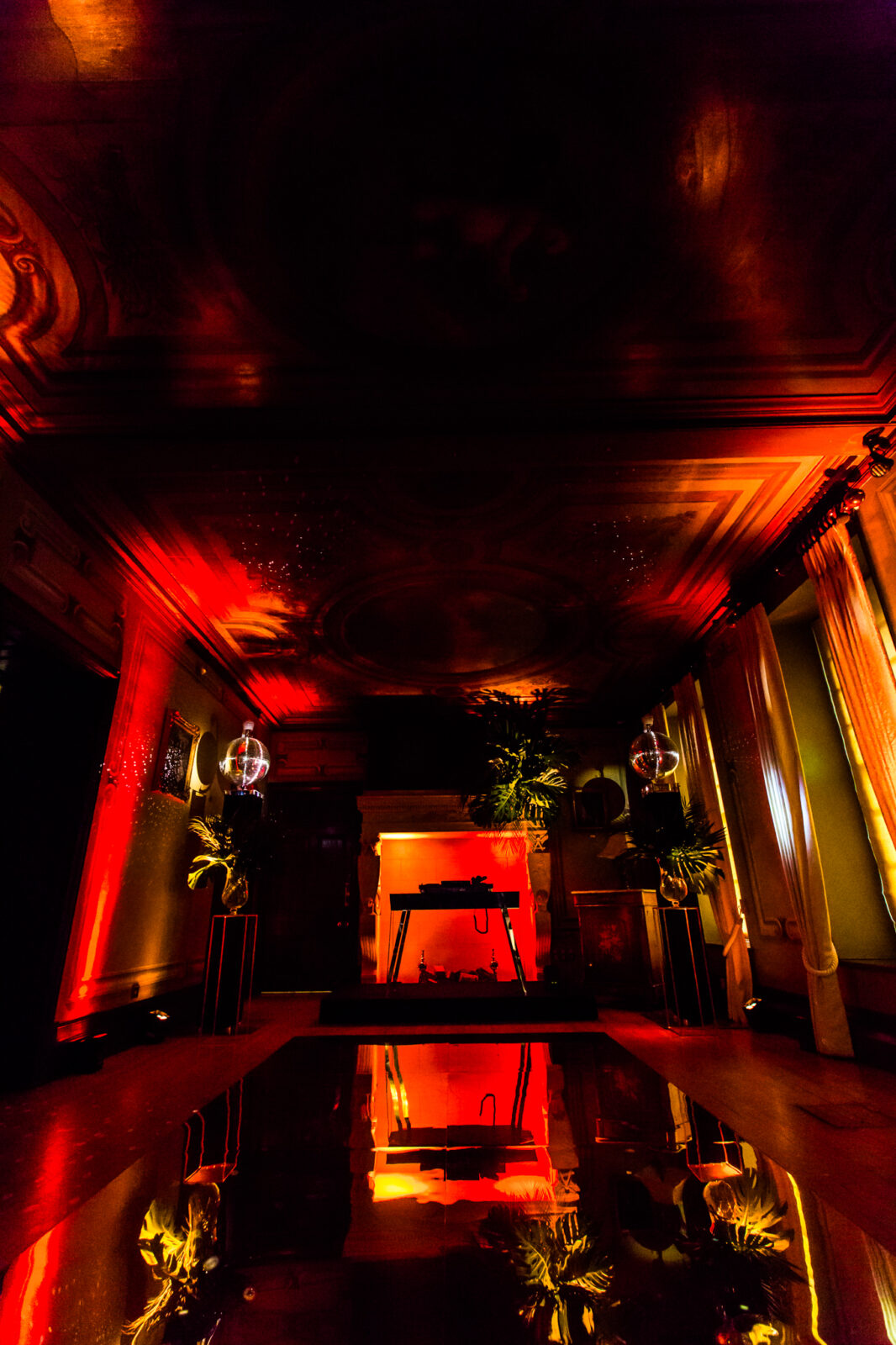 Sweet Music
Fetcham Park's resident DJ, Matt Maurice and his team at Matt Maurice Event Music provide the soundtrack to all the events at the House. With over 25 years playing music at the world's most glamorous venues and parties, Matt and his team know a thing or two about getting the party started. The perfect party, says Matt, is the one where the host thinks outside the box, "Whether it's atmospheric lighting, a statement black and white dancefloor, stylish DJ booth or chill-out lounge, you can create a real night to remember with a little imagination (and help from the experts of course).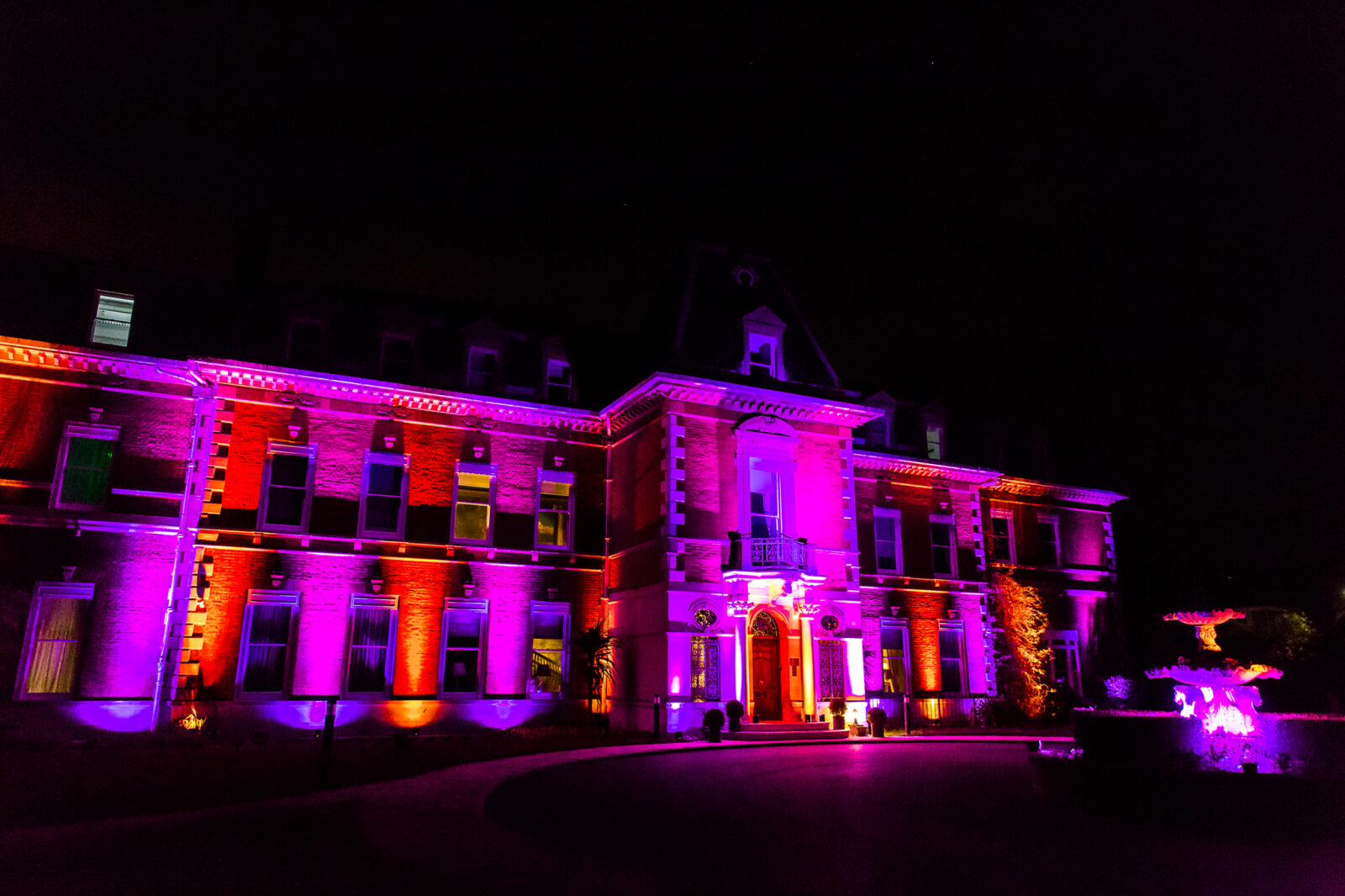 "Lighting is one of the most cost-effective ways to transform a venue into a wash of festive atmospheric colours. Using suppliers from the venues recommended list is also a great way to ensure a stress-free event as they'll know your chosen venue inside out. This will eliminate any potential issues on the night."
Perfect Parties at Fetcham Park
Fetcham Park in Surrey could have been designed with beautiful events in mind when it was first built, over three hundred years ago. Intimate and elegant surroundings, impeccable service and impressive attention to detail combine to create a truly once-in-a-lifetime experience.
Fetcham Park's flexibility suits any size and style of occasion, from intimate dinners to large receptions. As a house, it is always delightful, but it truly comes alive when it's full of happiness and love.
To find out more about Celebrations at Fetcham Park contact us on hello@fetchampark.co.uk