28th November 2018
60 seconds with…Steve Reice from The Artisan General Store
Food is now one of the fastest growing areas of luxury spending, according to industry reports. Thanks to the growing sophistication of the average British consumers' tastebuds, our appetite for all things independent and artisan means more of us than ever are willing to pay higher prices for niche products.
With the demand for tasty, locally sourced and small batch produce at an all-time high, how does a purveyor of delicious artisan goods consistently cut the mustard in an increasingly competitive marketplace?
With Christmas coming (and the goose getting fat), we catch up with Fetcham Park client Steve Reice, owner of The Artisan General Store – whose delicious range can also be found in our daily Tuck Box – to find out what fuels his hunger for success.
FP: Hi Steve, tell us a bit about the Artisan General Store and what makes you unique?
SR: From the moment you land on our website to the moment you receive your order the customer experience is exceptional. Our team have an in-depth product knowledge and are always happy to answer questions or advise on pairing different products. Deliveries within Surrey are handled by our team of personal shopkeepers who will unpack your shopping (if required) and answer any questions. The environment is also important to the store and all Surrey deliveries are made using brand new Kia Niro Hybrids (officially the world's most fuel-efficient hybrid vehicle).
Luxury Christmas Hampers inspired by Fetcham Park
FP: What was your inspiration behind starting your business?
SR: I have always had a deep love of good food and the process of visiting shops and markets to select ingredients. Over the past few years, I have become increasingly disillusioned with the level of customer experience and product choice offered by many retailers. It seems the customer has almost become an annoyance to be tolerated rather than valued, and product range often seems purely based upon margin rather than quality.
Whilst I couldn't change the retail environment, I decided I could offer an alternative, and so the artisan general store was born, an opulent haven where you can find the finest artisan products and where the customer is genuinely valued.
FP: What process do you use to source your products?
SR: The majority of products come as a result of engaging directly with artisans across the UK. I personally try each and every product and only those that are truly delicious make it into the store. It's also important that the artisan uses traditional methods of production and is ethical.
FP: What has been your biggest challenge so far?
SR: Creating awareness is always the biggest challenge when starting any new business. Whilst the internet and social media provide free points of engagement and the ability to trade globally, those same avenues are open to anyone starting a business and that creates a lot of noise and as such we have also employed more traditional methods of engagement such as direct mail.
FP: What has been the most valuable piece of business advice you've received?
SR: When I was first started out in business, a colleague told me never to forget that 'business is business'. In many ways, that piece of advice has never been put to the test more than with the artisan general store. Artisans are wonderfully passionate about their craft, unfortunately, passion doesn't always convert into "delicious", and having to tell an artisan that you don't want to stock their product is incredibly hard.
FP: To what do you attribute your success?
SR: I think it's down to a combination of factors. Of course, you need to have a good website with a wide range of quality products, but for continued success, you need to provide a great customer experience and be genuine in the way you operate.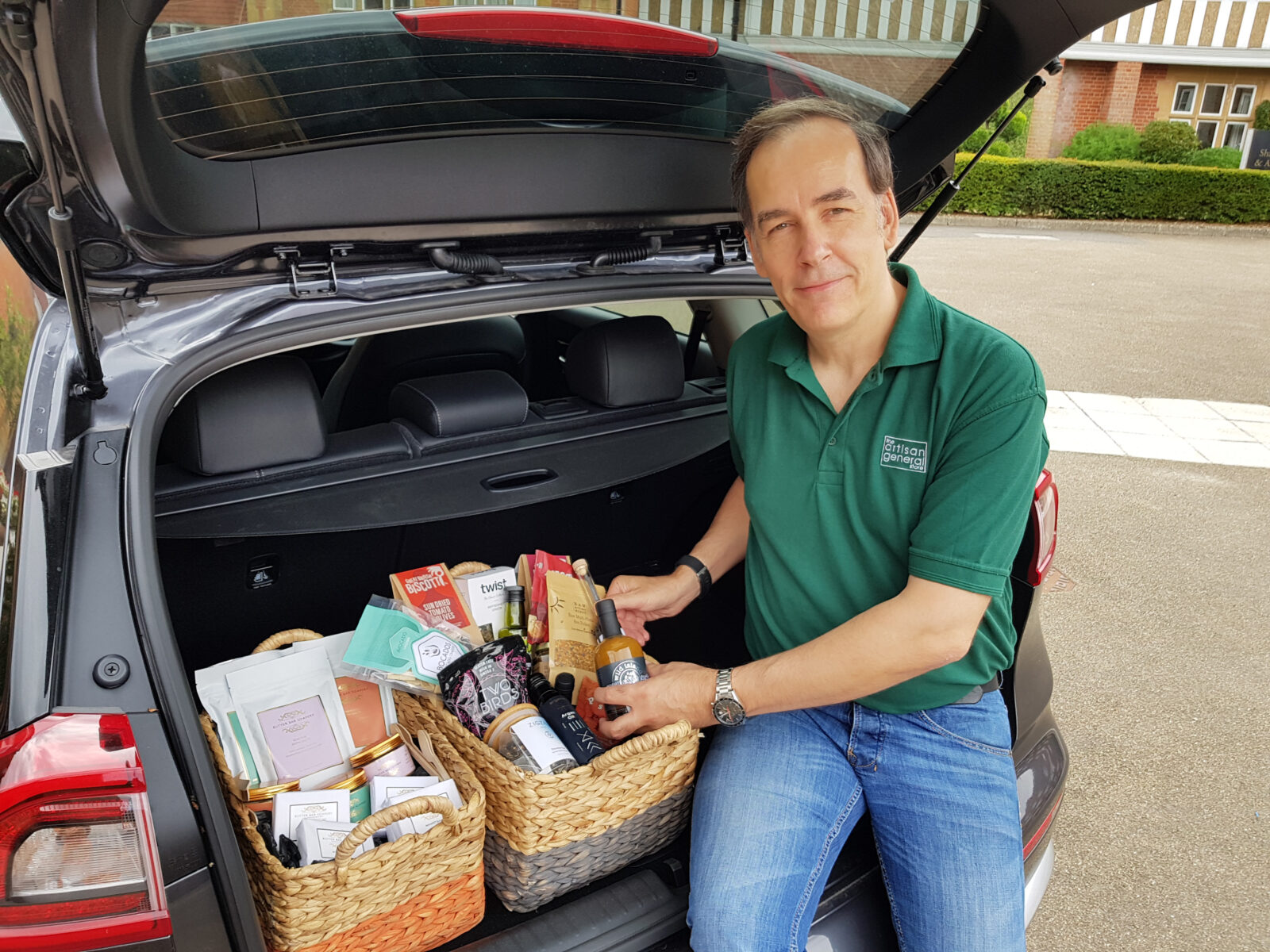 FP: What advice would you give to someone thinking of starting their own business?
SR: Don't let your heart rule your head. Whilst you must be passionate about your chosen business, it MUST make commercial sense. Once you have decided the business you want to launch and you have confirmed that it is viable, you then need unwavering faith. Growing a business takes time, you need to generate awareness and you need to create credibility, if you allow yourself to become disheartened because you are not an overnight success, then your business will ultimately fail.
FP: We imagine Christmas is a key sales opportunity, what do you have on offer this year?
SR: Our Christmas Hampers, which this year are based on key figures from the history of Fetcham Park House, include the top-of-the-range, fully bespoke, Louis Laguerre hamper. The Louis Laguerre hamper includes a meeting with a member of our team who will work with you, one-on-one, to ensure the hamper is not only the ultimate in luxury but that it also perfectly represents you or your brand.
To find out more about the Artisan General Store visit: www.theartisangeneralstore.co.uk