27th September 2016
Motorsport Icons Rev Up Fans for Challengers
Piston heads and F1 fans were treated to a once in a lifetime experience at Fetcham Park when two motorsport icons joined forces for a thrilling charity event.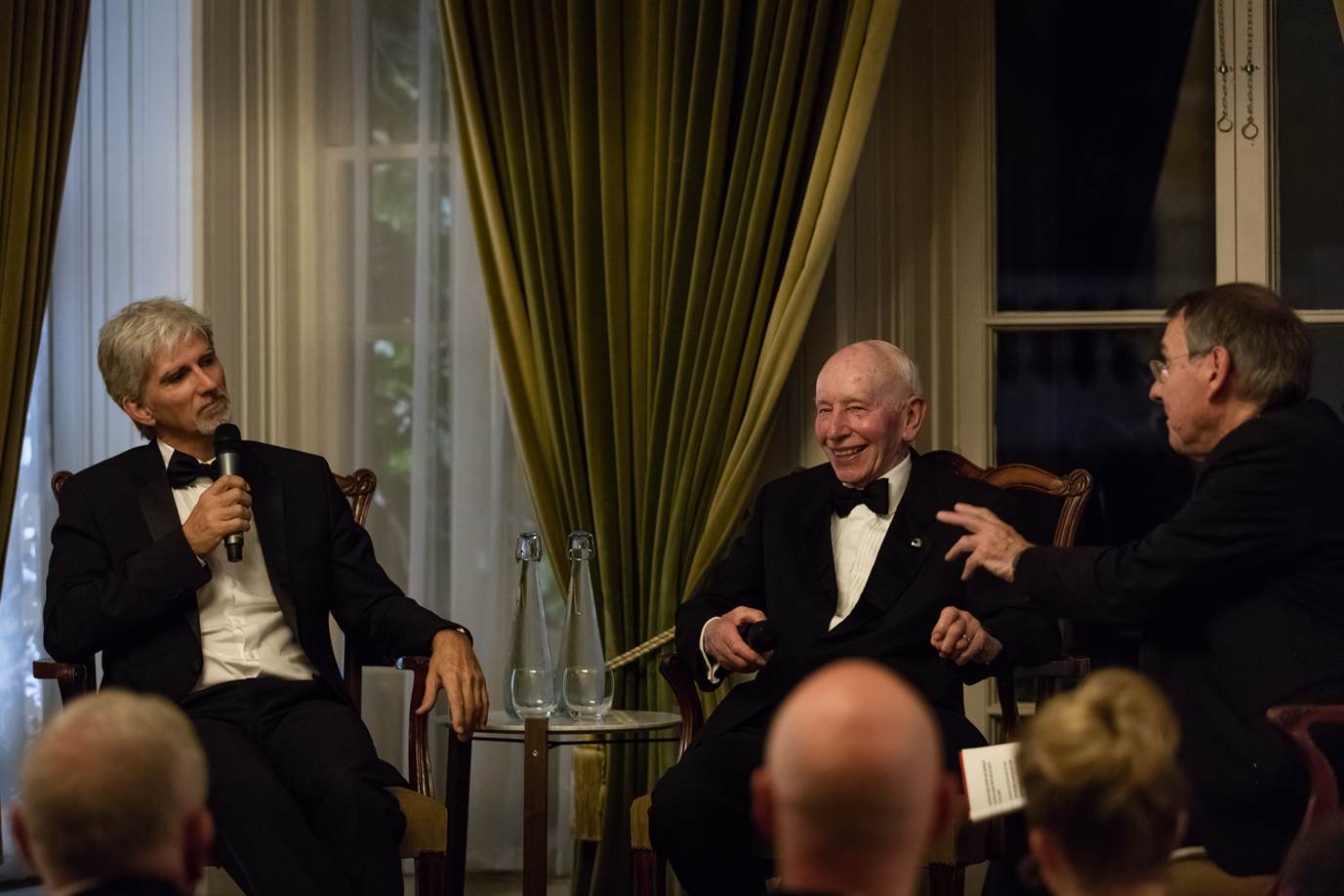 The legendary John Surtees CBE and Damon Hill OBE were interviewed at a charity evening and dinner at Fetcham Park to raise money for Challengers, a charity supporting disabled children and young people.
Hosted by seasoned motorsport journalist and commentator Simon Taylor, Challengers Motorsport Icons raised an incredible £20,000 for the Guildford-based charity, of which Damon Hill is a patron.
During the animated Q&A, the Formula One World Champions regaled guests with tales of trackside tactics and pit lane pressures, delving into their careers as two of the greatest motorsport icons of all time.
Highlights included the circumstances behind John's achievement as the only person in history to be World Champion on two and four wheels. While Damon's days racing the greats like Ayrton Senna and Michael Schumacher revved up the guests.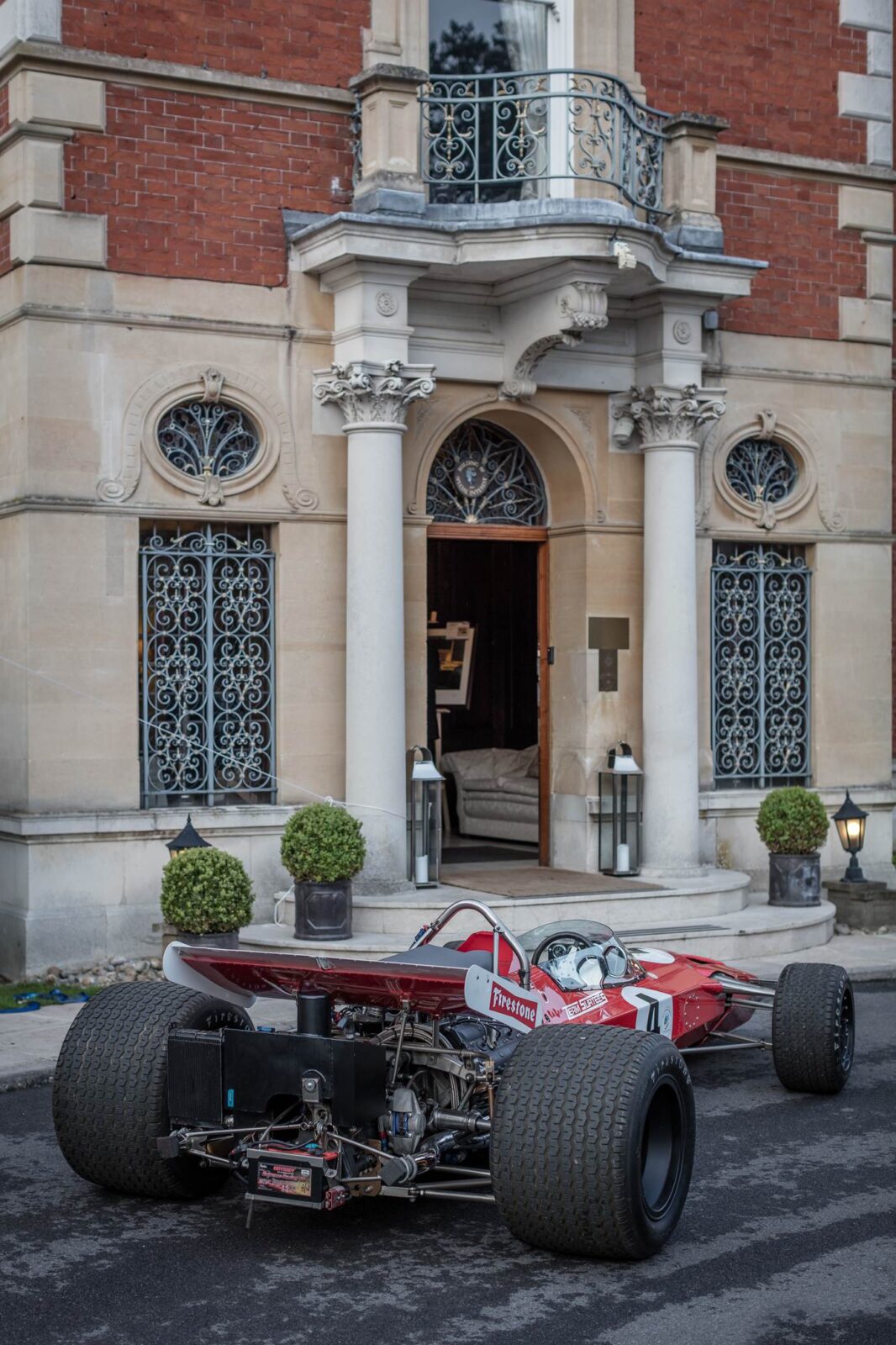 Surrey – The Home of British Motorsport
The intimate surroundings and location of Fetcham Park's Grade II* listed building offered the perfect backdrop for the motorsport legends.
Both John and Damon live in Surrey and the county is also considered the home of Britain's motor racing business. Brooklands Racetrack, the world's first purpose-built motor racing circuit, built in 1907, is in Weybridge, and Woking is home to F1 team, McLaren.
Icons Supporting Challengers
Fetcham Park is a longstanding supporter of Challengers. The charity meets over 1,400 local disabled children and young people a year and supports their families through critical times.
Since 1999, use of the house and gardens have been made available to the charity for seminars, business presentations, fundraisers and strategic think-tanks.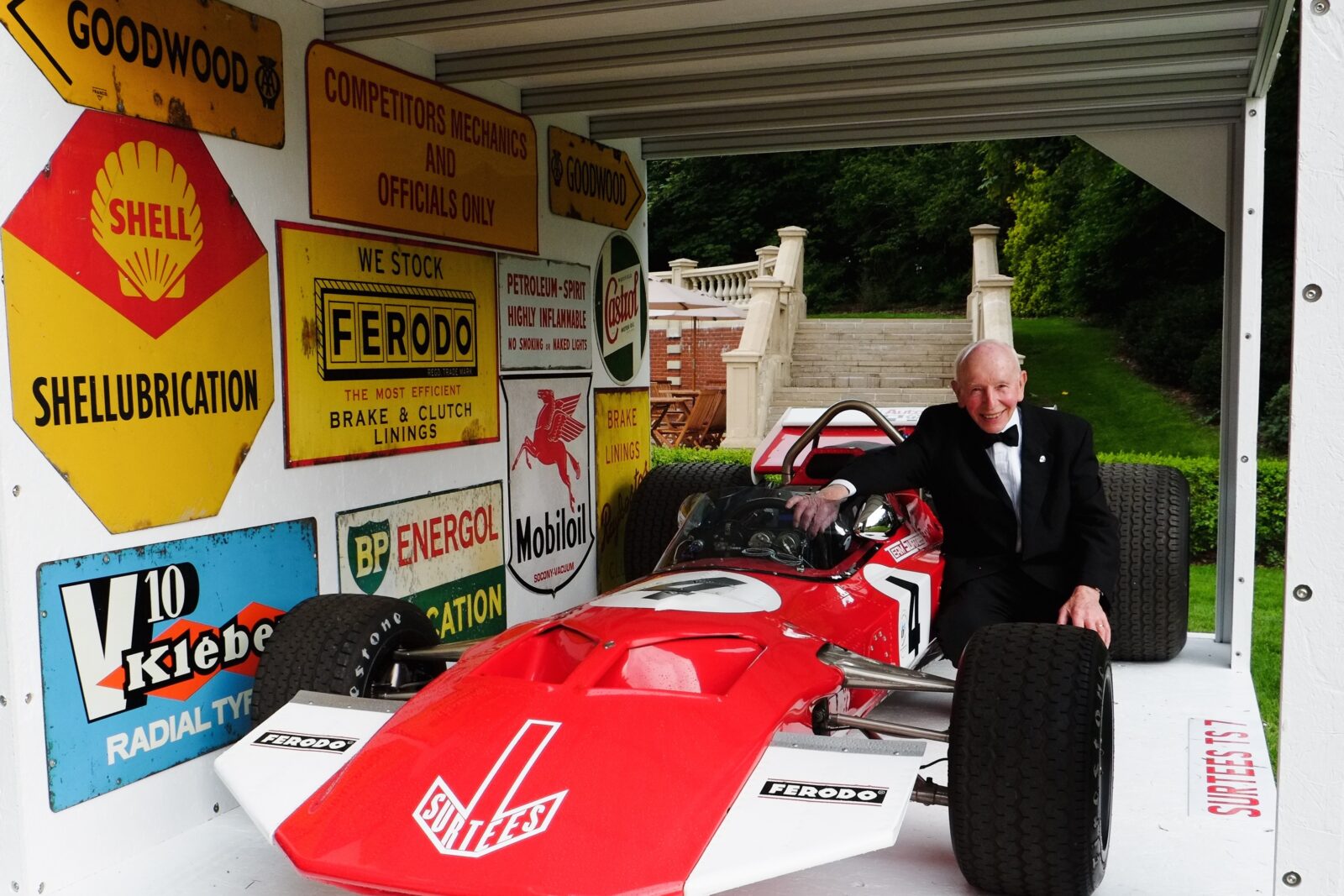 "Sandra and the team at Fetcham Park have been enormously supportive over the years," comments chief executive Laura Sercombe, "the venue has been used for our charity events, meetings and fundraisers.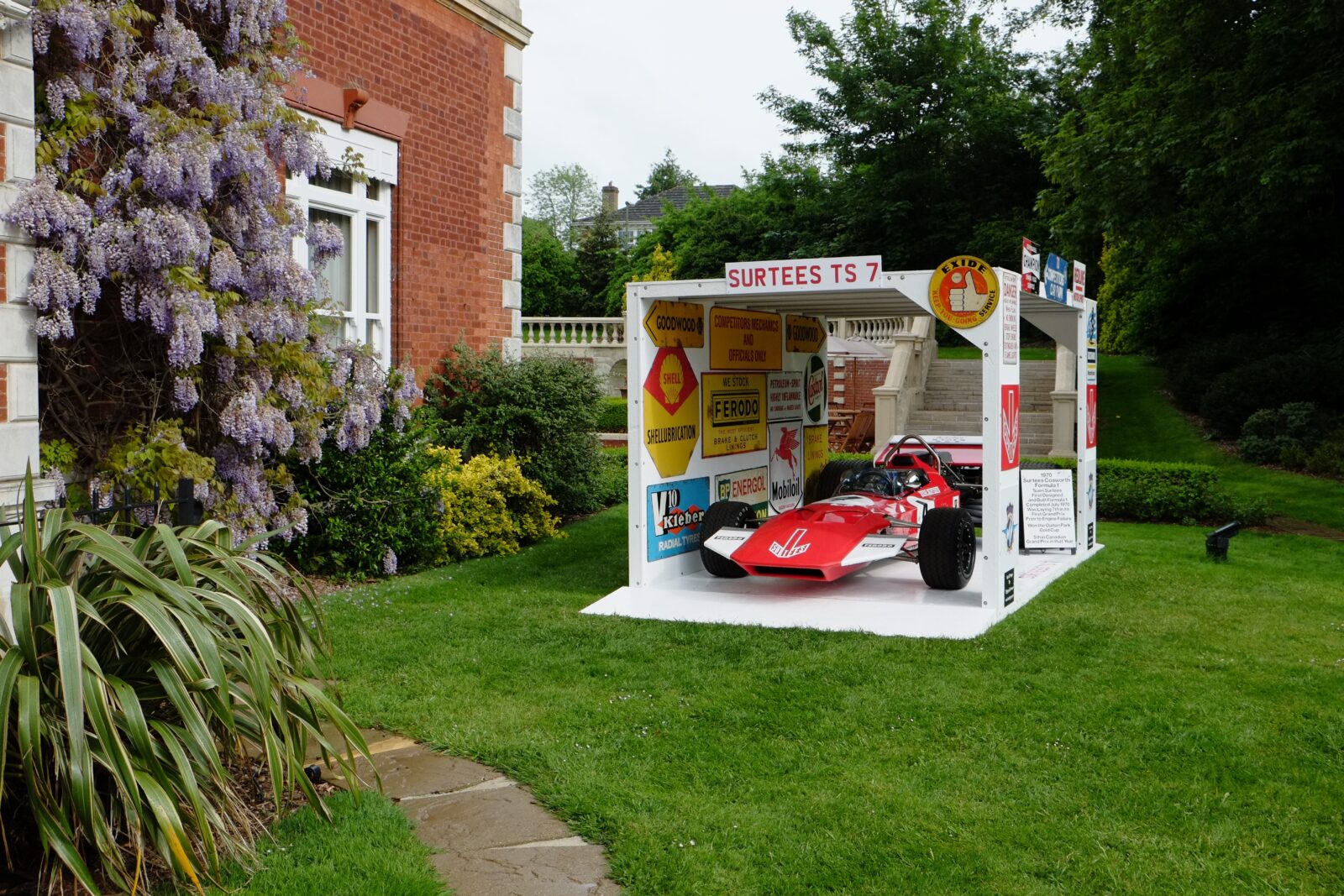 "Fetcham Park was the ideal location for our VIPs, providing intimacy for the Q&A and enough space outside for John Surtees to bring along some of his racing automobiles as an added treat for guests.
"We thoroughly enjoyed the insight into the fascinating careers of John Surtees, Damon Hill and Simon Taylor and appreciated their generous support."
Fetcham Park's Sandra Young was delighted with the money raised on the night: "For hundreds of years, Fetcham Park has played host to social gatherings of all kinds. The house is designed for entertaining guests at memorable events and Challengers Motorsport Icons was no exception.
"Creating this event was a great honour and it was a privilege to work with John, Damon and Simon."
The Future of Motorsport Icons
As a result of the event at Fetcham Park, Challengers is planning on launching further Motorsport Icons fundraising activities in the future.
To register your interest or for more info email: motorsporticons@disability-challengers.or
Elegant and Intimate Events
Fetcham Park provides award-winning space and service for corporate and private events. Our exceptional event team would love to help you create an experience you will never forget.
Contact us at hello@fetchampark.co.uk to find out more.