29th September 2016
Challengers Business Club with John Inverdale & gold medallist Rachel Morris – October 5th, 6:30-9pm
Join Challengers at Fetcham Park for a Q&A with BBC sports broadcaster John Inverdale. Special guest for this event will be British Paralympian gold medallist Rachel Morris.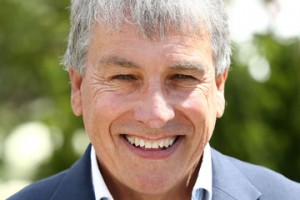 John is one of the BBC's most prominent presenters, hosting coverage on some of the world's biggest sporting events including Wimbledon, the Six Nations and the Olympics.
Hear his stories from a long and varied media career during an interview with TV journalist and presenter Linda Duberley.
Joining Challengers on the night will be British Paralympic sportswoman and gold medallist Rachel Morris, fresh from her outstanding win in the arms-shoulders women's single scull boat at the Rio 2016 Paralympic Games.
A canapé reception will be held before taking your seats.
Tickets cost £30 and are available from JackBrown@disability-challengers.org
 Ticket proceeds go towards supporting Challengers who provide exciting and challenging play and leisure opportunities for disabled children and young people in the local area. Visit www.disability-challengers.org for more info.
Challengers Business Club
The Challengers Business Club is a dynamic group of locally based firms committed to growing their business whilst supporting Challengers.
All the members are local business men and women who play an active part in the local business community and are proactive in their approach to business development.
For more details about the benefits of joining the Challengers Business Club, visit www.disability-challengers.org/business-club
Event space at Fetcham Park
If you're looking for a venue to host your next event, consider Fetcham Park. With its close proximity to London, Heathrow and Gatwick, and choice of inspirational rooms and outside spaces, you'll find the perfect surroundings for your event.
Find out more about Meetings and Events  at Fetcham Park, or talk to the team on hello@fetchampark.co.uk