16th December 2016
Entrepreneurs, History and Living Legends: 2016 A Year in Review
As we come to the end of another year, many of us will take the opportunity between Christmas and the beginning of 2017 to reflect on the events of the last 12 months.
Once again, 2016 has been a busy and eventful time for the team at Fetcham Park. Over the last year, a number of reoccurring themes have shaped the role the house has played in supporting people with their business, celebration and good causes.
Here we round-up just a few of the highlights from 2016 at Fetcham Park.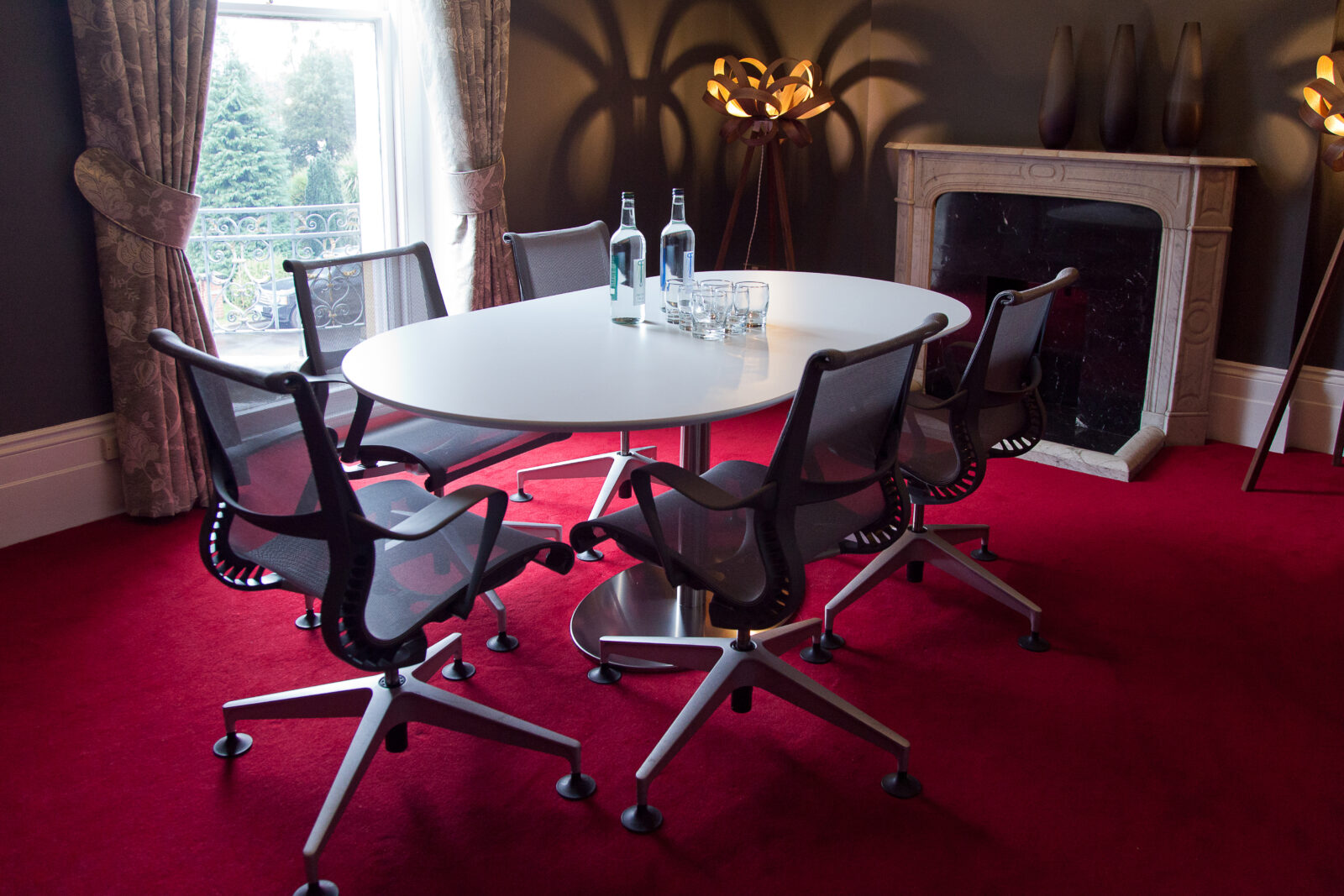 Entrepreneurship
The business centre continues to strike a cord with entrepreneurs and established businesses looking for the flexibility they need in order to thrive. The prestigious surroundings and close proximity to central London attracted many newcomers, including Facebook, Graze and JC Decaux to name a few, looking for privacy, exceptional meeting space and client services outside of the city. We continued to promote a better work/life balance by offering business residents a variety of health and wellbeing services. Yoga, personal training, massage and bike racks are all available and enjoyed by our clients every day.
New Year, New Office? Find out more about Serviced Offices at Fetcham Park.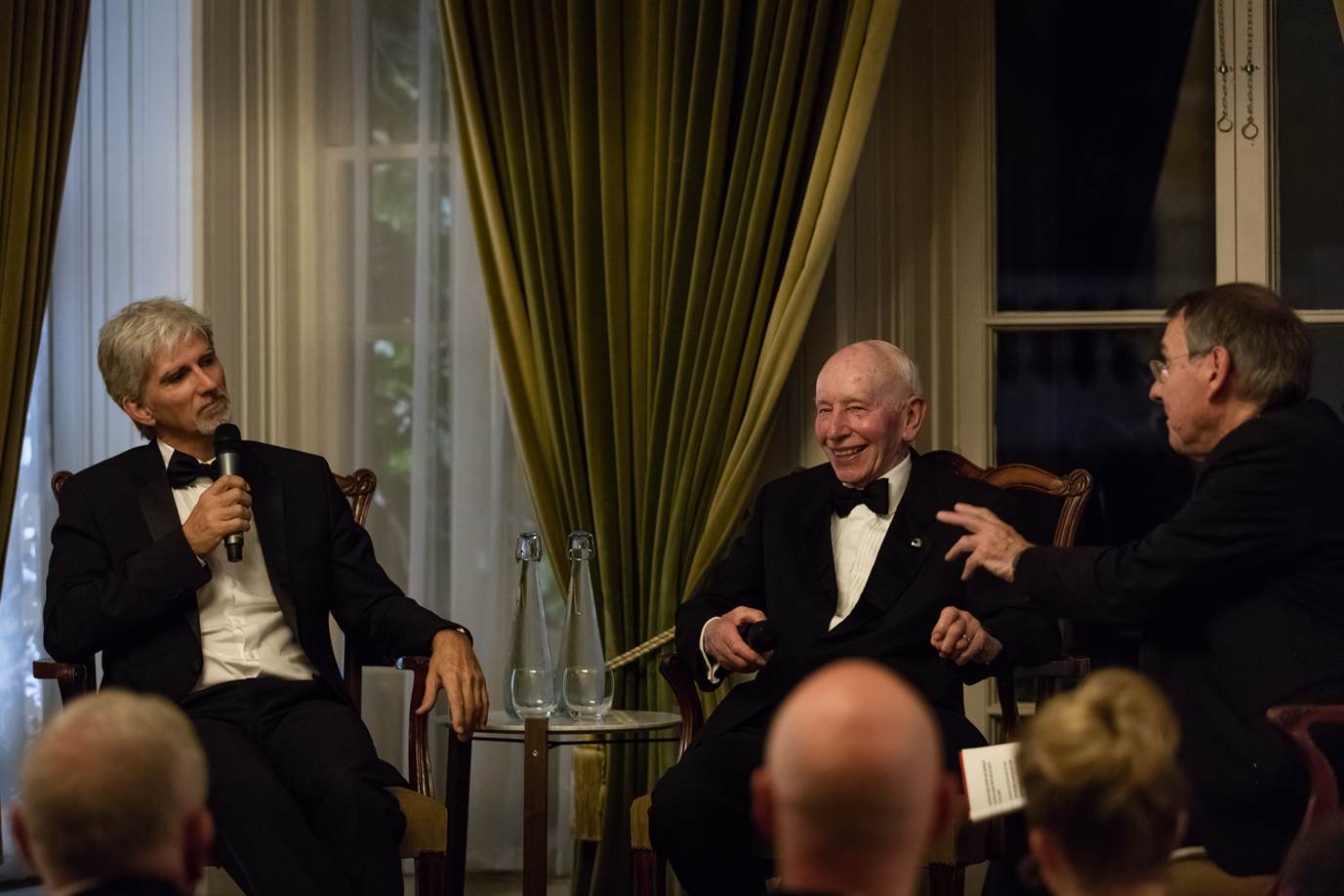 Credit: Rob Overy
Charity
In 2016, we continued to support Challengers, a Guildford-based charity that develops and delivers inclusive play and leisure for disabled children and young people. In May, Fetcham Park played host to Motorsport Icons, an exclusive black tie event with motorsport legends John Surtees and Damon Hill. The one-of-a-kind Q&A provided a unique, behind-the-scenes glimpse into the Formula 1 stars' incredible careers, and was followed by a wonderful dinner and charity auction. In October, Challengers Business Club members were treated to a fascinating insight into the career of BBC Sports Commentator John Inverdale and Paralympic Gold Medalist Rachel Morris, fresh from her success in Rio. We are delighted to say that Fetcham Park has helped to raise £20,000 for Challengers this year and look forward to continuing our association with the charity in 2017.
Looking for the perfect venue for your charity event? Contact the team on hello@fetchampark.co.uk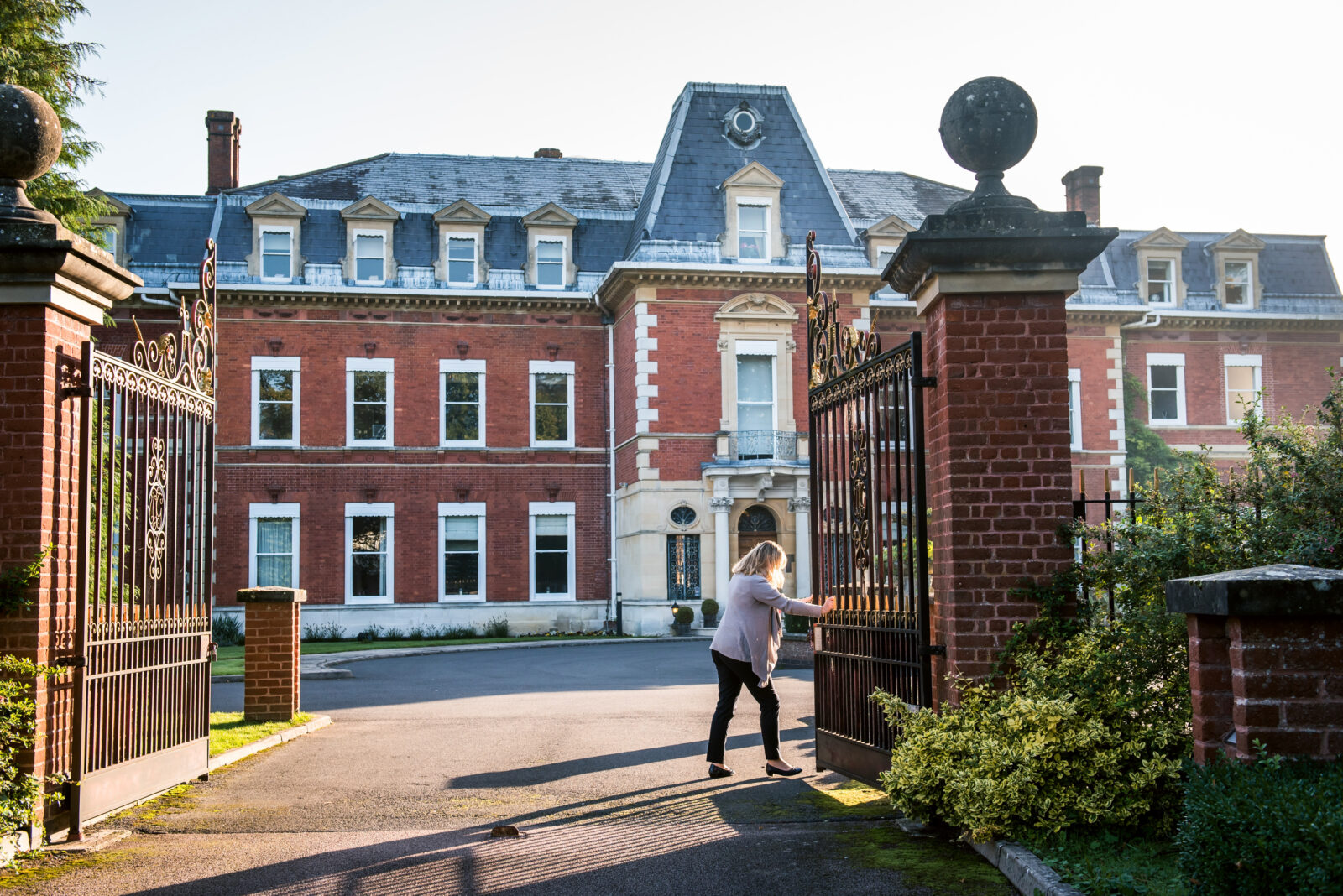 History
Thanks to local historian Vivien White, this year saw some exciting developments surrounding the history of Fetcham Park. After extensive research, Vivien discovered that the original gardens were in fact designed by the famous Royal gardener George London. The fascinating discovery was unveiled in an exhibition at Heritage Open Day, part of the UK's largest heritage festival, in September. Over 600 people explored the house and gardens in just four hours, making it the most visited attraction in the Mole Valley area during the festival. It was a pleasure to see such enthusiasm and interest from the public in the house and its history.
Discover more about the history of the Fetcham Park.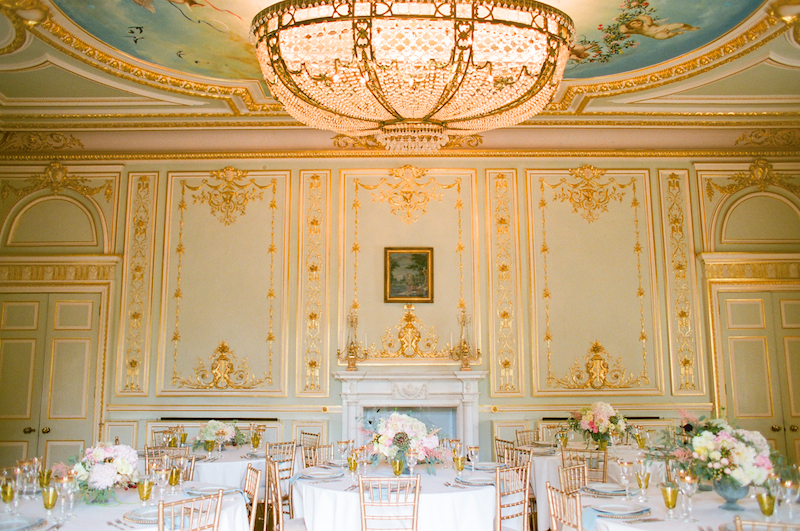 Love
Love and happiness filled the house once again, as Fetcham Park played host to some very special couples on their wedding day. Huge thanks to our trusted Laura Loves suppliers who didn't disappoint and helped our in-house team to make sure each and every day was as perfect as our couples expected. Congratulations to all the lovely couples who celebrated their wedding at Fetcham Park this year. We wish you a long and happy life together.
Credit: Eddie Judd Photography
Family
The house provided fun for all the family this year, especially little ones, as we hosted some incredible children's parties. From Lego to ZingZillas, the house was filled with thrills and laughter, proving it's the ideal venue for family celebrations. And let's not forget our very own house manager Victoria Stanton, who went on maternity leave in October and is now a very proud mummy to baby Theo.
For more information about private event hire, contact the team on hello@fetchampark.co.uk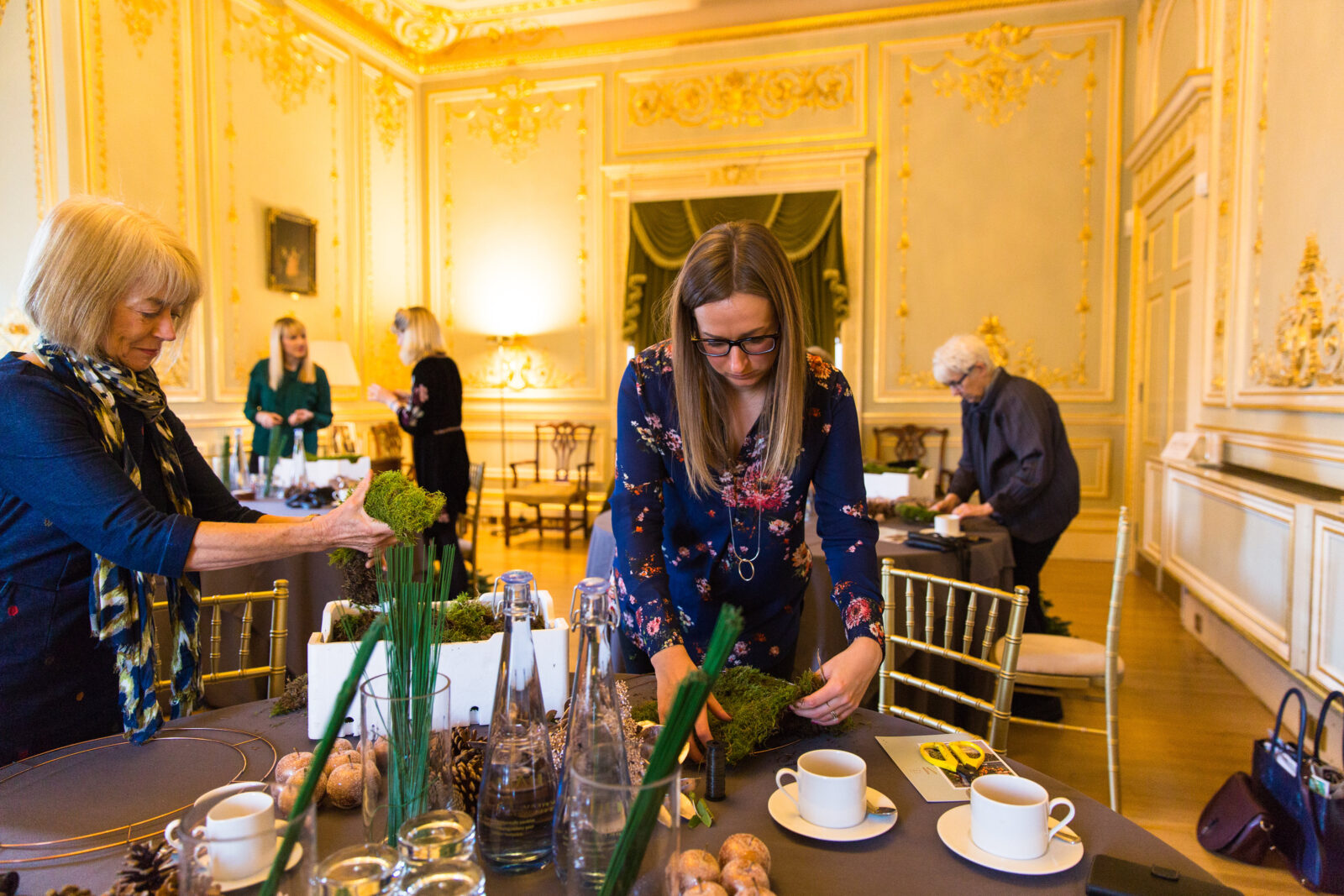 Credit: Rupa Photography
Creativity
We ended the year with a festive Luxury Christmas Wreath Making Workshop in the Salon with top London florist Fabienne Egger, ex-director of events at McQueens. Guests enjoyed getting their craft on and creating show-stopping arrangements to hang at home. The afternoon was rounded off with a sumptuous afternoon tea served by At Home.
Fetcham Park provides an inspiring setting with exceptional catering for events, workshops and masterclasses. Contact the team on hello@fetchampark.co.uk
Thank you to our clients, suppliers and friends of Fetcham Park who have helped 2016 to be another successful year at the house. We look forward to welcoming you, and working together, in the New Year.
Season's Greetings from everyone at Fetcham Park.