24th November 2016
Decking the Halls with the Award-Winning Paula Rooney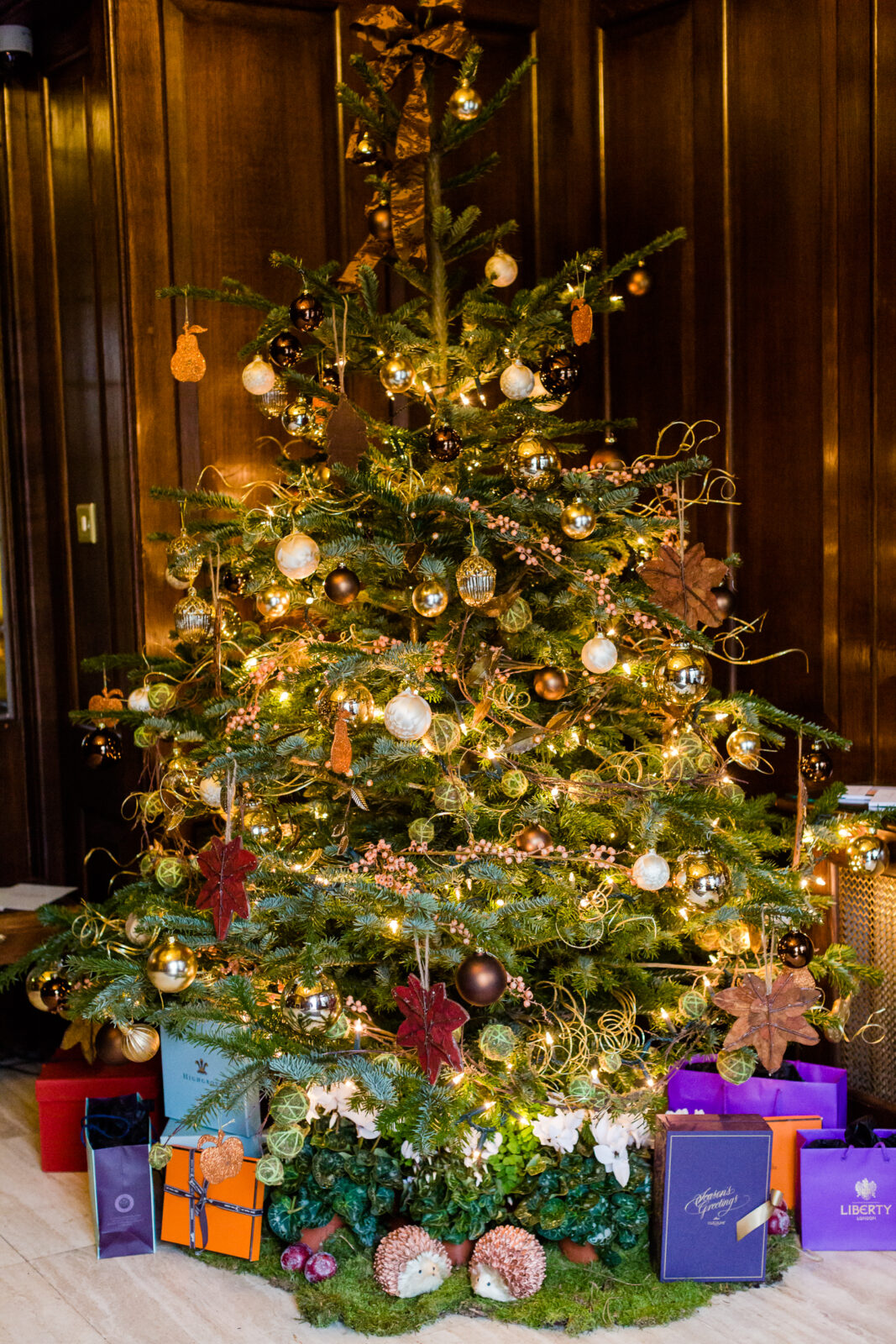 The most wonderful time of the year is upon us – time for sumptuous get-togethers, fabulous food and drink and of course; decorating that all-important Christmas tree.
At Fetcham Park, we like to do everything with style, which naturally includes decorating the house for Christmas. Which is why, every year, we call upon award-winning floral designer, Paula Rooney, to decorate our tree, ready to welcome guests and business residents and spread some festive cheer.
Whether you opt for a fir, spruce, pine or cedar, here we share our tips and tricks for decorating a Christmas tree that will delight your family and friends.
Planning makes perfect
Envisage how decadent or natural you would like your tree to look and spend some time thinking about how to do it. Ensure you have all the key components to hand; lights, garlands, baubles, bows, handmade decorations and of course; your show-stopping tree-topper, before you start.
Magical lights
Twinkly, starry lights illuminate your Christmas tree and add a magical feel to the festive proceedings. Hang your lights first, wrapping them delicately from the base of the trunk, around larger branches, until you reach the top.
Choose from traditional lights (the most popular option, which come in an array of sizes and colours), flameproof and fireproof LED lights or gorgeously low glowing globe lights. Use a mixture of varieties to make your tree extra-enchanting.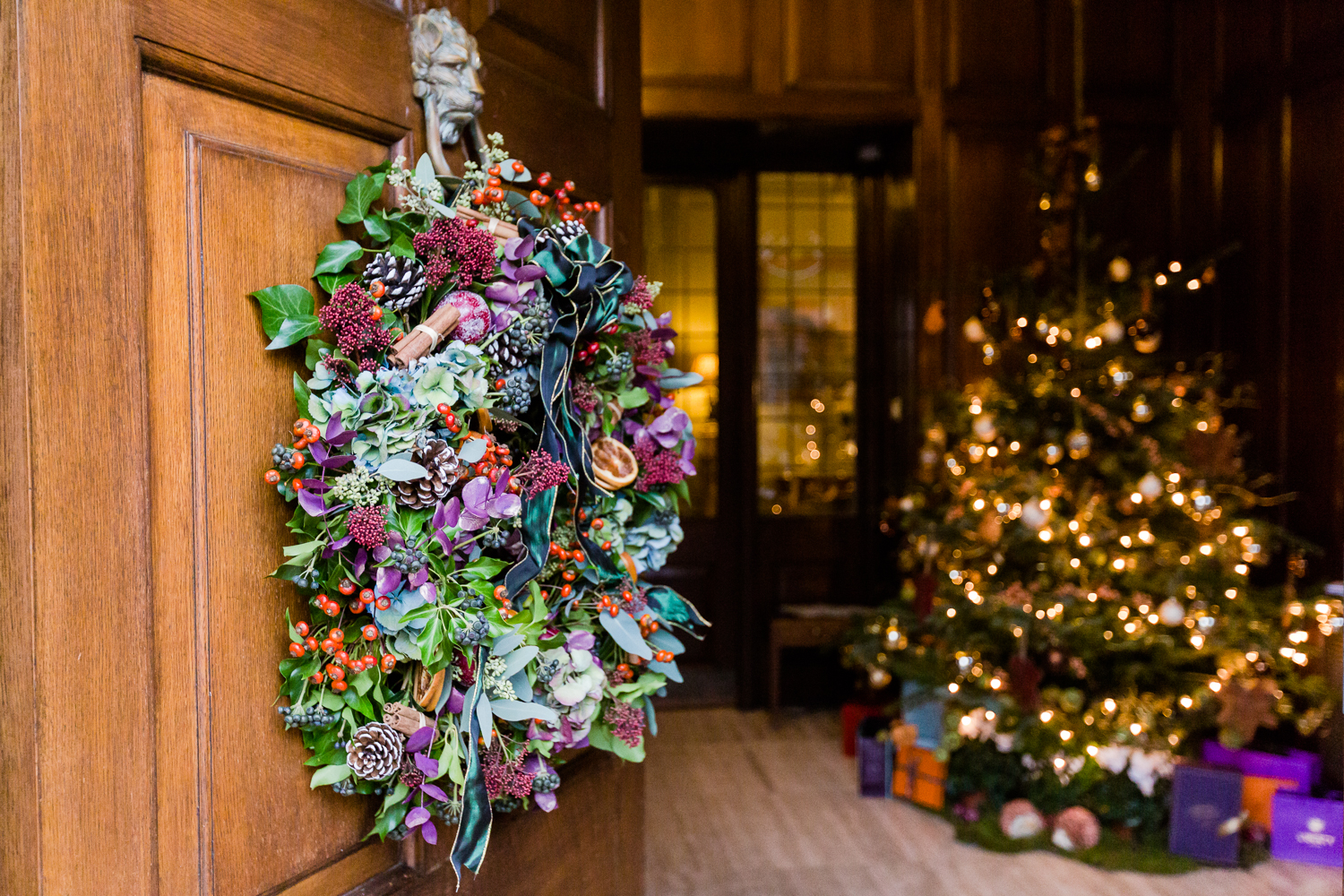 Gorgeous garlands
Draping garlands around the tree makes it look fuller and emphasises a simple, yet stunning style. Gold, red or green tinsel is traditional but for a more contemporary look, hang thin beaded garlands, coloured ribbons or even draped paper garlands. Start from the top of the tree and work your way down, encircling it and spacing out your garland.
Delightful decorations
Now your base is in place, it's time to add your pretty decorations. It may come as a surprise to many people who leave favourite decorations 'till last but to make sure they take pride of place, hang them in those prize positions first. Then apply larger ornaments and space them around the tree. Fill in any gaps with small and medium sized decorations and add any clip-on decorations; such as festive robins, presents or berries to complete the look. Don't forget to dress the bottom of the tree and the trunk too.
Star of the show
Gather family and friends for the moment everyone has been waiting for; crowning the tree with its very own topper. Whether you're choosing to adorn your festive tree with a handcrafted angel or a star that's been in your family for years; make a statement and place it with pride. All that's left to do is to switch on your lights, indulge in a mince pie and a glass of mulled wine.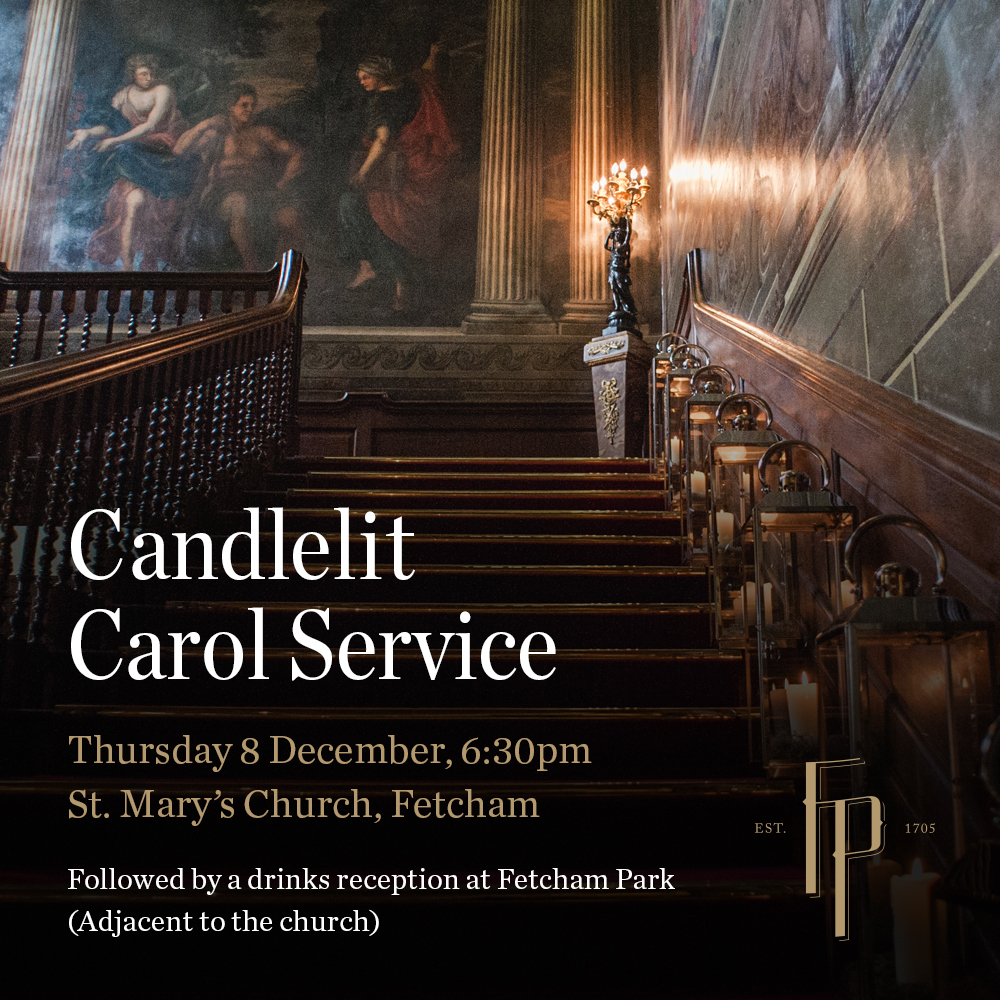 Candlelit Carol Service & Drinks Reception
To see our Christmas tree and the house decked out for this year's festivities, there will be a candlelit carol service on Thursday 8th December, 6:30pm, at St. Mary's Church, followed by a drinks reception at Fetcham Park.
This special event is in aid of Transform Housing & Support, helping local homeless and vulnerable people.
For more information, email comms@transformhousing.org.uk