28th November 2016
Create the perfect Christmas wreath with Fabienne Egger
This weekend we are delighted to welcome top London florist Fabienne Egger to the house for a luxury Christmas Wreath Making Workshop.
As ex-event director of London's premier florist McQueens, Fabienne's impressive client list included The Connaught Hotel, The Berkeley and Claridge's. For those attending the course this weekend, there will be the chance to bring a touch of her trademark elegance to their own home this Christmas.
In preparation for this weekend's course, we've asked Fabienne to provide some top tips for creating your own Christmas wreath for those who are unable to attend.
Fabienne's Top Tips for Creating the Perfect Christmas Wreath
·      Firstly, ensure you have the right size of wreath for your front door – too big or too small can ruin the effect!
·      Use a dry straw wreath as a base – make sure nothing wet is attached to the door to prevent stains.
·      When using wires, make sure you cut them down and twist them at the back of the wreath to prevent scratches.
·      Use two to tree different hardy and evergreen foliage to make the wreath more interesting.
·      When using fresh flowers, spray regularly with water to help them last.
·      Make sure baubles are either wired or glued on – all the material/decorations should be secure and steady.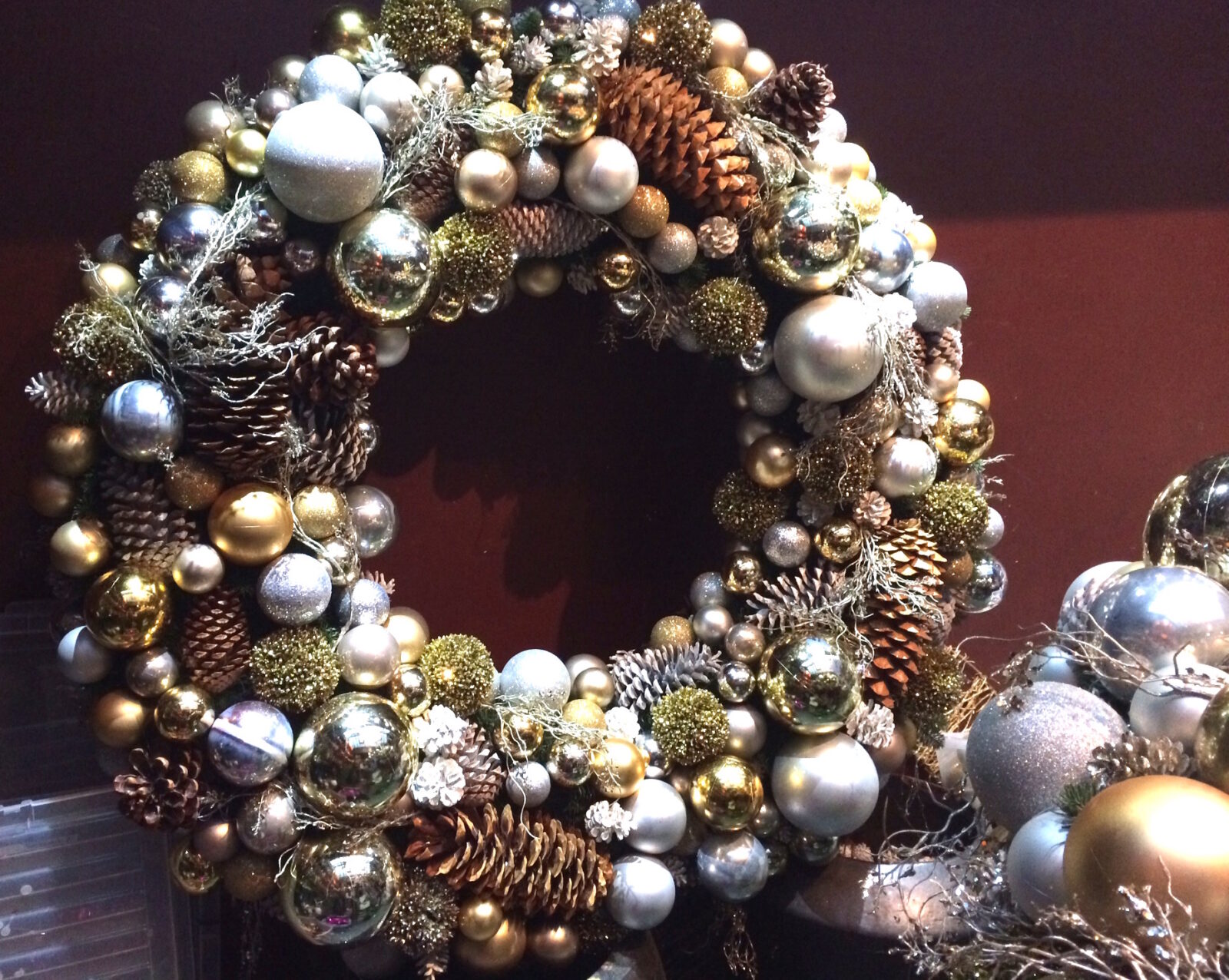 ·      Use a satin ribbon with a wired edge to create the perfect bow – also the ribbon is much stronger with the wire.
·      When using hooks, these need to be secure and strong enough to hold the weight of the wreath.
·      Use different sized baubles to make the wreath varied and more interesting.
·      To create a more traditional wreath, I suggest using different types of cones, orange, apple or lemon slices, berries and cinnamon sticks made in small parcels and ribbon.
·      To create a more contemporary wreath, I suggest using one type of evergreen as a base, baubles in different sizes and perhaps some small ornamental birds which are very popular this Christmas.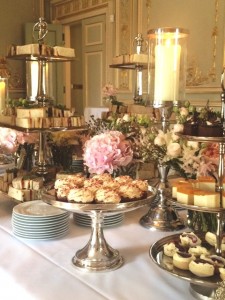 If you would like to benefit from Fabienne's expert guidance, there are still a few tickets remaining for this weekend:
Saturday 3rd (2-5pm, £75 per person)
Sunday 4th (2-6pm, £105 per person including Afternoon Tea provided by exceptional caterers At Home).
All equipment is provided.
To find out more or book your place, email fabienne@fabienne-egger.co.uk or hello@fetchampark.co.uk