21st April 2021
"A life devoted to making sure all children reach their full potential through play" – Challengers co-founder Dr Helen Foley MBE remembered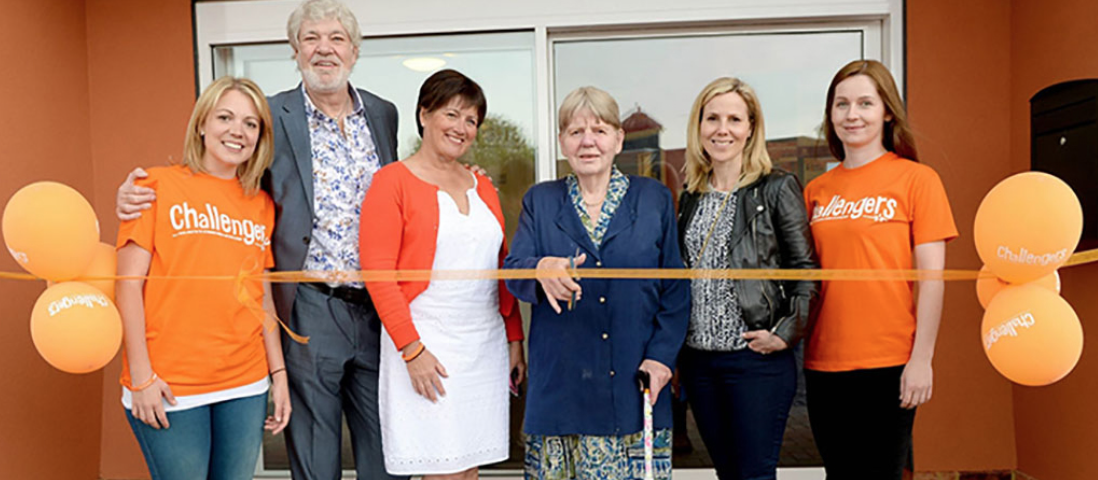 Earlier this year, Dr Helen Foley MBE, the co-founder of Challengers, sadly passed away aged 83.
Helen devoted her life to making sure all children reach their full potential through the magical experience of play and having fun. Her outstanding contribution and incredible life, compassion and generosity are still, to this day, integral to the charity's spirit of inclusiveness.
In 1976, paediatrician Helen stared a swimming club for disabled children with Colin Hassell at the local leisure centre. They wanted to create an environment where disabled children could have fun, gain confidence, and make new friends, while their parents could enjoy a short break from care responsibilities. Both Helen and Colin shared the same dream: to provide unrestricted opportunities to enjoy not only swimming and recreation but the chance to play.
Colin describes them as, "two very different people from two very different backgrounds. Few would disagree our chance meeting led to the creation of something very special."
The swimming club was a big success and led to the formation of Challengers in 1979 (then named the Guildford Adventurers' Association). Through Challengers Helen and Colin were able to expand the range of activities they offered. As it grew in popularity, they moved the club to Stoke Park in Guildford, where the Challengers Head Office is still based today.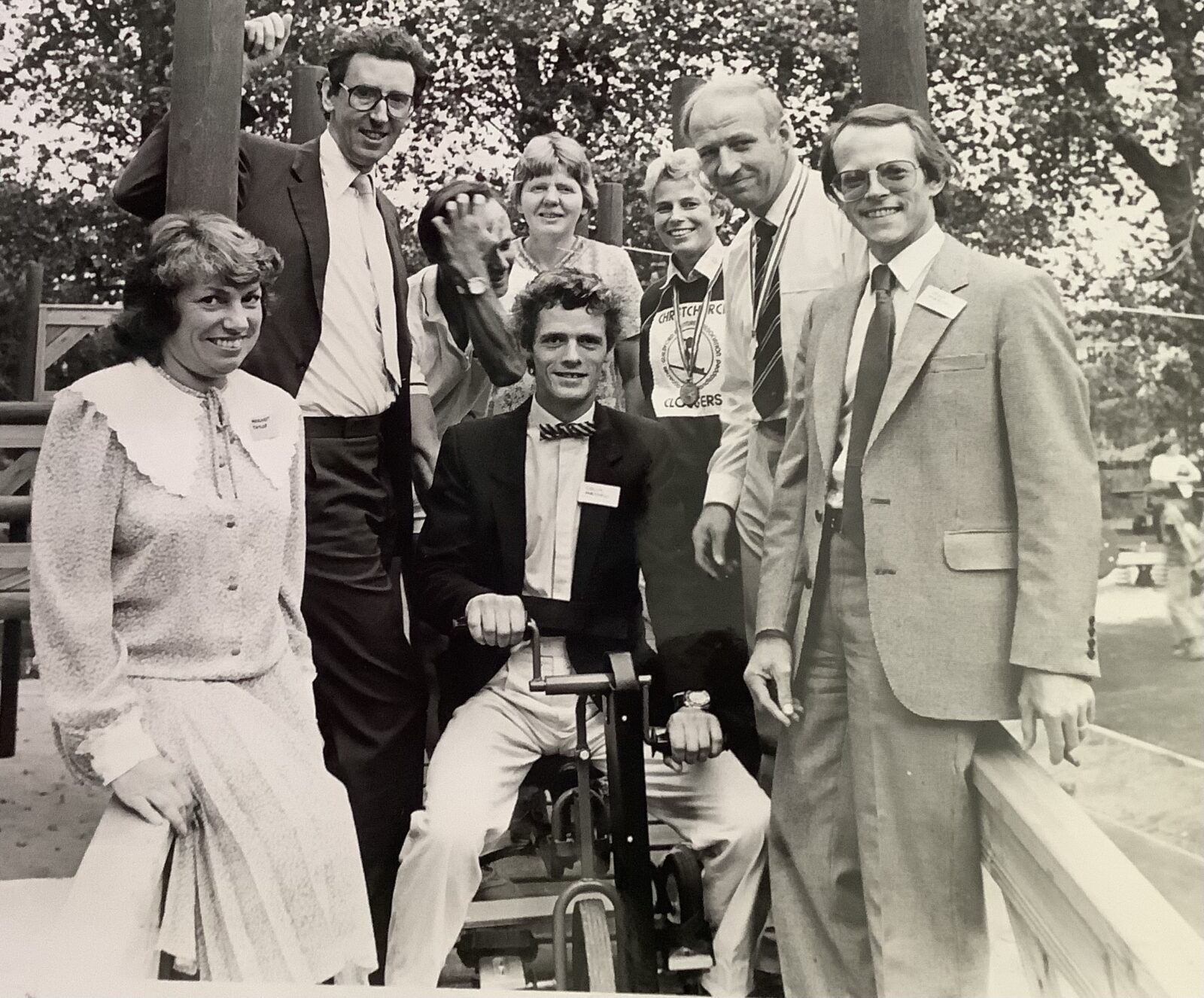 Colin seated with Helen behind him. Photography courtesy of Colin Hassell
Colin continues, "The original philosophy of our charity, which is fundamental to its continued success and will never change, is 'no child no matter the severity of their impairment will ever be excluded from the opportunity to experience such fun and enjoyment'.
"So, what is important about play? In the foreword of Disability Challengers book celebrating 35 years of fun I stated 'every child has the right to have fun' and enshrined in the UN convention on the rights of the child: 'every child has the right to play'.
"A second and very important quote is 'the magical sense of freedom and joy that play and fun gives you is something that needs to be experienced by all children and young people'. Children deprived of play will not reach their full potential.
"Helen Foley devoted her life making sure all children reach their full potential through the magical experience that is derived from play and fun. We all have lost a truly magnificent person in Helen but her legacy will live on forever. This is a true testament of the outstanding contribution Helen has made."
In 2015, Helen's extraordinary work was publicly recognised when she received an MBE for her services to disabled children and their families.
While the charity has grown significantly over the years, the play and youth schemes still run on the same ethos that Helen and Colin first established over 40 years ago. Without Helen, Challengers simply would not be the lifeline for thousands of families that it is today.
As well as Challengers, Helen was also involved with Cherry Trees, a charity based in East Clandon providing home from home respite care for children and young people with severe learning and physical disabilities.
Challengers will honour Helen's memory with a memorial bench in her name on Stoke Park, so that the community she made such a difference to will always be able to remember her.
"Helen Foley was an inspiring woman who was driven and determined to improve the lives of disabled children. She was incredibly thoughtful and kind. I remember when I had not been working at Challengers very long, I was in the hospital for a few weeks, Helen took the trouble to write a get-well note to me. Every one of the words in the letter was a different colour, the thought and effort really cheered me up. It was an example of how she went out of her way for people. Challengers wouldn't exist if it hadn't been for Helen and so we are all so grateful for the wonderful things she has done." – Paul Wilson, Head of Services at Challengers
For more information about Challengers visit https://disability-challengers.org and Cherry Trees https://www.cherrytrees.org.uk/