1st April 2018
Workplace Wellbeing: Meet the 'On the Go'-Getter
Over the course of 2018, Fetcham Park is continuing to promote positive working habits.
The Workplace Wellbeing Initiative is supported by our in-house health and wellbeing expert, Peter Haling, who over the course of the year will be sharing invaluable tips and advice.
Peter is working with three business professionals from different industries to assess their current working habits – the good, the bad, and the ugly.
In this blog, Peter assesses Liana Wilson-Fricker, founder of The Inspiration Space, a networking community based in Surrey. After a thorough analysis of Liana's lifestyle – her everyday working set up, posture, nutrition, stress levels, and more – Peter has created a bespoke programme. The aim is to empower Liana to turn bad working habits into good, helping to improve her overall health and wellbeing.
Here's what Peter had to say…
Liana's Bad Habits & How To Change Them
The Problem: Posture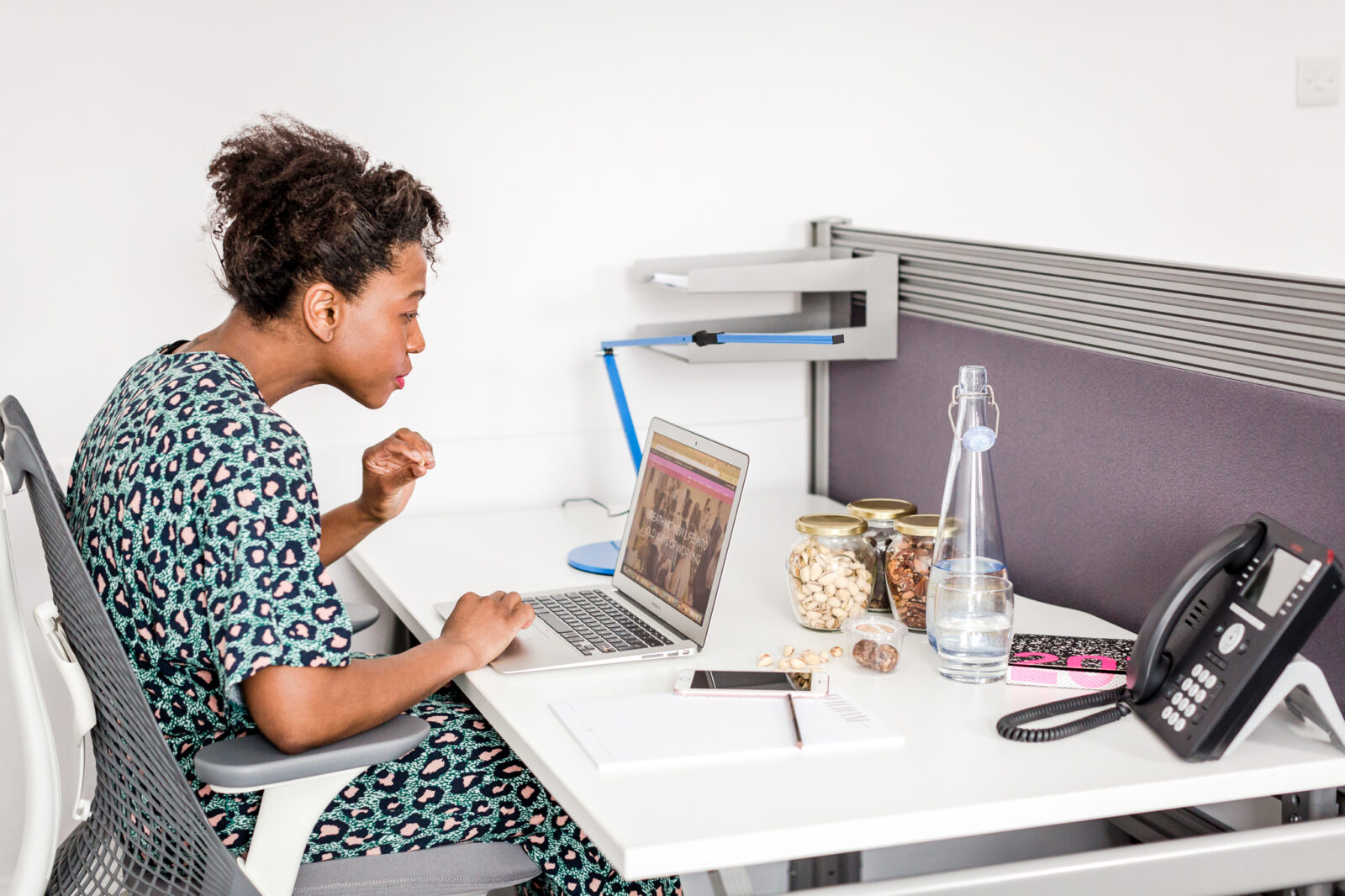 As a small business owner and perpetual networker, Liana's office is wherever she lays her hat. Or in this case, her laptop.
She works from the sofa, kitchen table, coffee shop, or at the many venues around Surrey where The Inspiration Space events are taking place. The lack of a permanent desk means her posture has been noticeably affected. Slouching forward has caused a rounding of the spine, something that may not cause major difficulties now, but is one of the leading causes of back pain. Something we should all be mindful of as we age.
And it's not just her laptop that's the culprit. Liana spends a great deal of time on her mobile phone, making business calls or using social media to promote her company. She also drives a lot, which can be seen in the positioning of her shoulders and neck.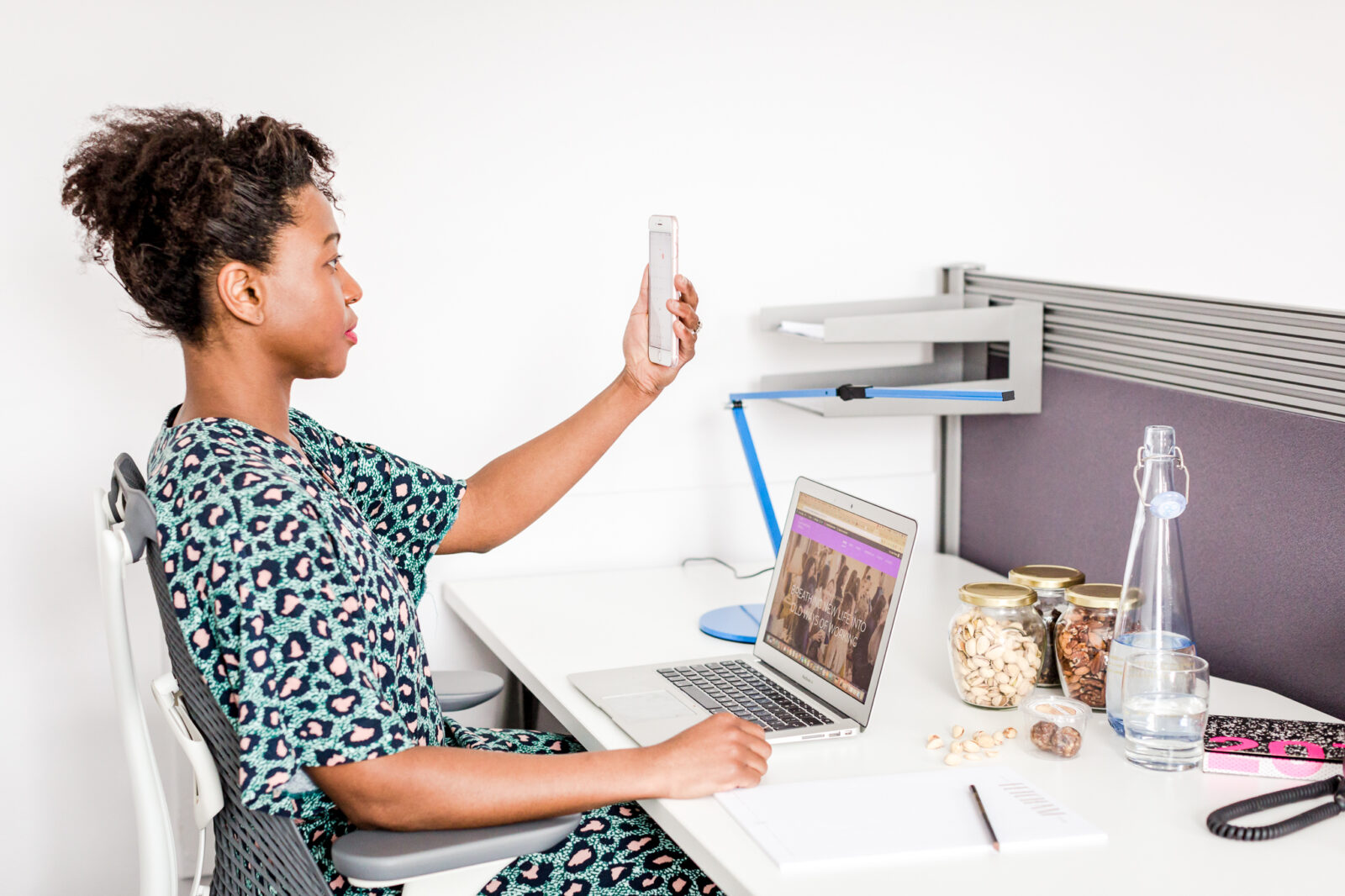 The Advice
While Liana can't change how she runs her day-to-day business, there are a few simple habits she can adopt which will help to minimise issues caused by bad posture in the future.
·     While sitting at a desk or table for long periods of time, include some simple Deskercise to help realign your posture and avoid aches and pains
·     When looking at the phone, hold it up directly in front of your eyes to avoid looking down and cranking the neck
·     If possible, set up a work station at home and use a PC and well-supported chair positioned at the correct height
·     Think about your posture. Whether standing or sitting, try to maintain a straight back, hold your head high and don't slouch.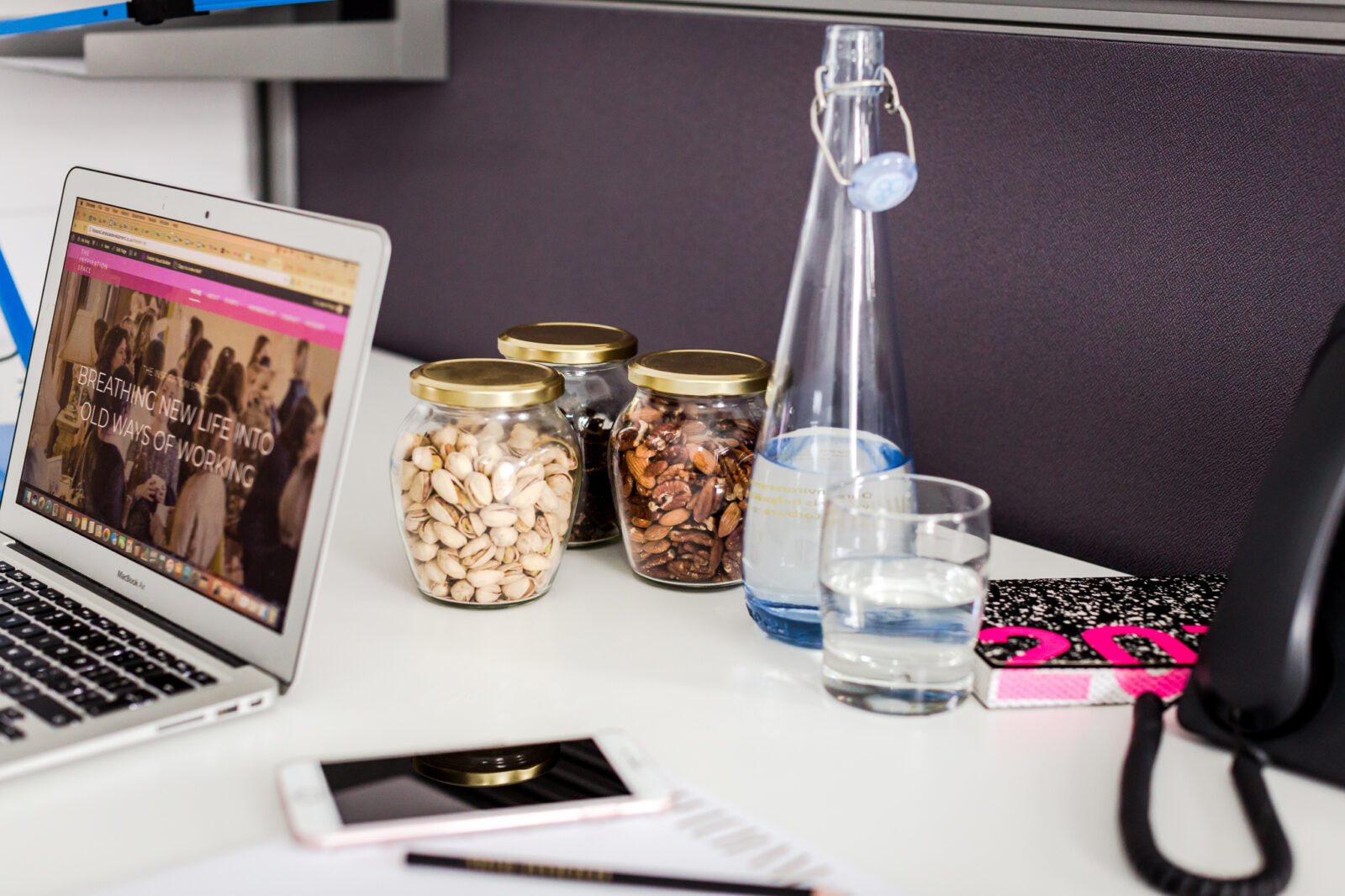 The Problem: Nutrition
As well as running her own business, Liana is mum to two small boys. Her busy schedule means she's constantly juggling; fitting in work between school hours, running events, and of course being a mum. While she regularly attends the gym, there's room for improvement when it comes to her nutrition.
She constantly grabs food on the run, often sugary snacks to keep her alert, and as a result she feels the inevitable afternoon dip in energy levels. To keep her feeling revitalised throughout the day, I recommend:
The Advice
·     Minimising caffeinated drinks, especially after midday
·     Plan ahead and make time to prepare lunch or buy a take-away salad for lunch rather than carb loaded sandwiches
·     Avoid sugary snacks as a quick fix for the afternoon dip. Instead choose unsalted nuts packed with protein for an energy boost
·     Drink plenty of water to keep you hydrated, revitalised and stop the yawning
·     Try not to eat on the run. Make time for lunch, sit at a table, maintain a good posture (no slouching!) and drink water to aid digestion
·     Avoid eating the children's leftovers. When we're hungry it may seem too tempting not to gobble up what's on their plate but it's better to sit down and enjoy a meal at dinnertime without snacking in between which can result in overeating that day and may cause bloating.
Taking my assessment and advice on board, Liana is following an improvement programme over the next 3 months. We'll re-visit her progress and re-assess to see whether she has managed to change her working habits for the better.
Assess Your Health With Peter
Peter and his partner Holly are based in Room 102 at Fetcham Park offering a range of health and wellbeing services including personal training and massage. For more information or to book a consultation email: peter@thehealthquest.co.uk