8th September 2017
Surrey's Dynamic Networking Duo on Why the county is Booming
Surrey, often considered a giant sprawling suburb full of dull uninspiring towns, is bringing sexy back.
With the recent opening of luxury hotel and playground for the well-heeled Beaverbrook, and vibrant brands like Silent Pool Gin choosing Surrey as their home, perhaps it's time to rethink the county's somewhat dreary stereotype.
Two ladies leading the charge for this Surrey revival are Liana Wilson-Fricker and Sorcha Egan, founders of energetic business networking group she.space.
The dynamic duo is single-handedly changing the way local business women meet, learn and share ideas; without a name badge in sight.
After a whirlwind 12 months of inspiring events and making Vogue's Top 5 Networking Groups, she.space celebrates its very special first birthday at Fetcham Park on September 13th with a lively morning of talks, networking and demos from the county's most creative entrepreneurs.
We Are One – Celebrating Women in Business, September 13th, 10am-1pm
Raucous and social as always, expect delicious brunch-time treats and lively conversation from six local leaders from the food and drink scene – Blid and Hatton, Nourish Kitchen, Laura Scott of How to Cook Good Food fame, Waters Edge and Sally Iddles.
Hear first-hand how Fetcham Park's Laura Caudery, Guide 2 Surrey's Fiona Knowlton, Dominique Frazer from The Boiler Room, and Shirlee Posner from Eat Surrey have helped to change the entrepreneurial landscape for women in Surrey while building successful businesses around the things that they love.
Tickets to this event are very limited. £35 for members/£55 for non-members available via Eventbrite.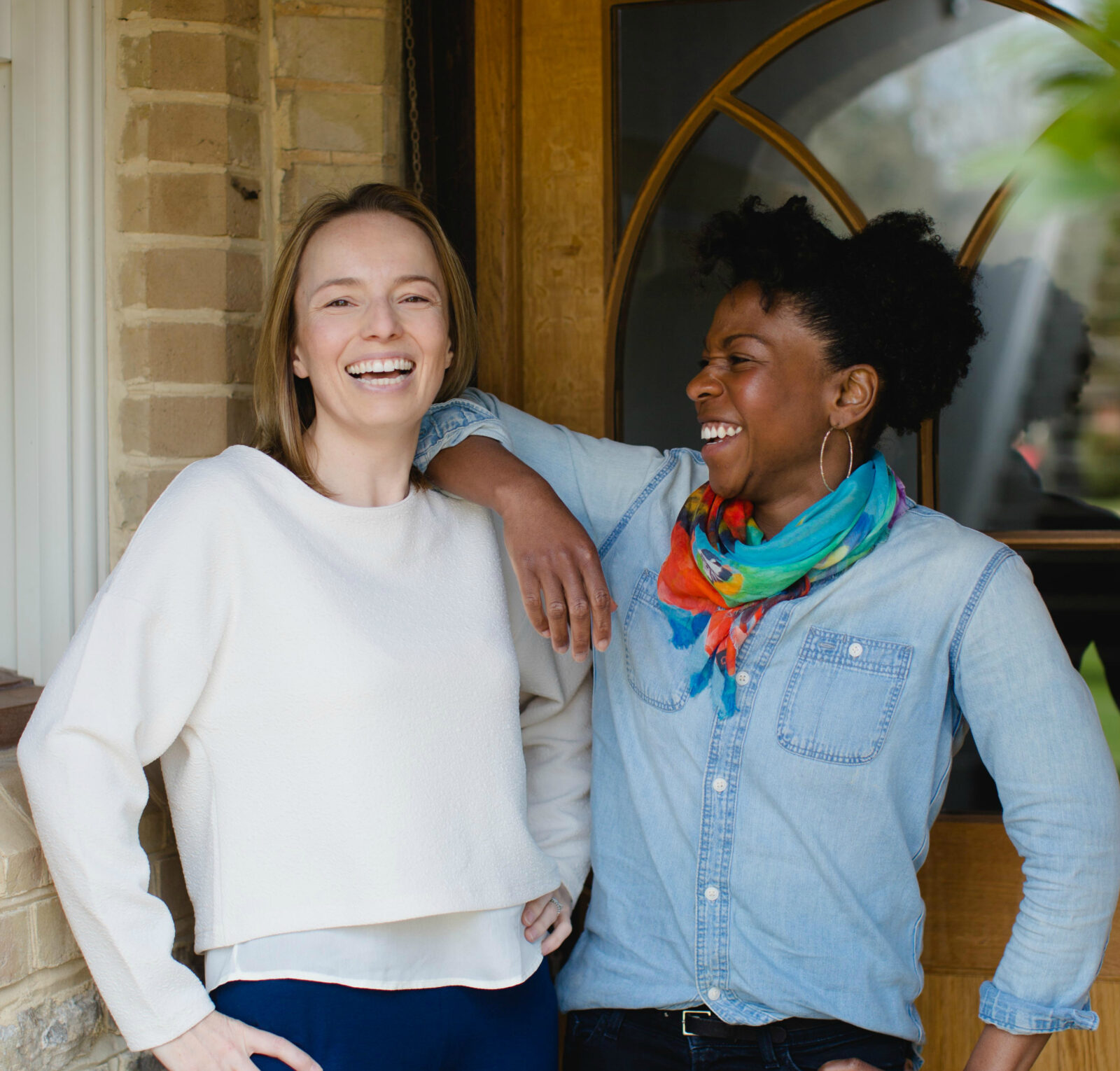 Q&A with she.space founders Liana and Sorcha
In the run-up to the event, we've asked she.space founders Liana and Sorcha who and what is stoking the fire of the flourishing Surrey business scene.
Tell us a bit about who you are.
We both come from digital marketing backgrounds and have over 25 years combined experience working for brands and building relationships with customers on their behalf.
Liana is adventurous and fun-loving, with a natural abundance of energy. In her past life, she created and executed global social media campaigns for brands like Bacardi and RayBan. Always active and on the hunt for new opportunities, she started working with creative start-ups after moving to Surrey to start a family.
Sorcha is a self-assured creative thinker, loves taking risks and gets very excited about new ideas and projects. With an impressive roster of B2B businesses under her belt, Sorcha played a key role in helping the IoD (Institute of Directors) modernise their membership and digital marketing strategies.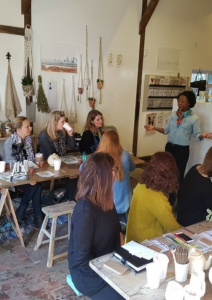 What inspired you to start she.space?
We both moved to Surrey from London and missed the vibrant social scene where you can eat, drink and talk business in fabulous venues, without the whiff of a stale cheese pastry or name badge in sight. We wanted to recreate those hangouts in some of Surrey's hidden gems, which is one of the reasons why we're so excited to partner with Fetcham Park.
When we're here, it feels like we have our own space away from the noise of the family and demands of a job. We can work, connect and learn with our business friends and that feels great.
What can people expect from a she.space event and membership? 
she.space is all about connecting women with ideas and stories that will help them to build better businesses and hopefully live more fulfilling lives. Our members have all had such impressive careers and we share our stories and knowledge to help one another level up skills and accelerate our personal paths to success.
Our events are lively affairs and feature some of the best food, drink and venues in Surrey. We believe that work is play and with the right people in the room, anything is possible.
You have a huge network of Surrey's businesses and entrepreneurs – who are the ones to watch?
Libby Hobbs, owner of &hobbs, an interiors and homewares store in Shere is a phenomenal creative spirit and we love her to bits. She's created a really unique space thanks to her amazing eye. Her energy and enthusiasm for life is infectious and her approach to business is genuine and supportive.
Nourish Kitchen in Farnham have been with us from day 1 and watching them grow has been truly inspiring.  What started as a (literal) kitchen counter business has blossomed into an exciting start-up that are currently stocked in some of the top boutique gyms in London and Surrey. Watch this space…they are about to do truly great things.
Fiona Knowlton from TG Media Group has to be one of the most impressive women we've ever had the pleasure of working with, full stop. Her commercial experience is second to none and as an entrepreneur herself she understands the challenges that all of her clients face. She understands what makes good content for the audience and prioritises that above all. When we need a sounding board or fresh pair of eyes, she's the first person we call.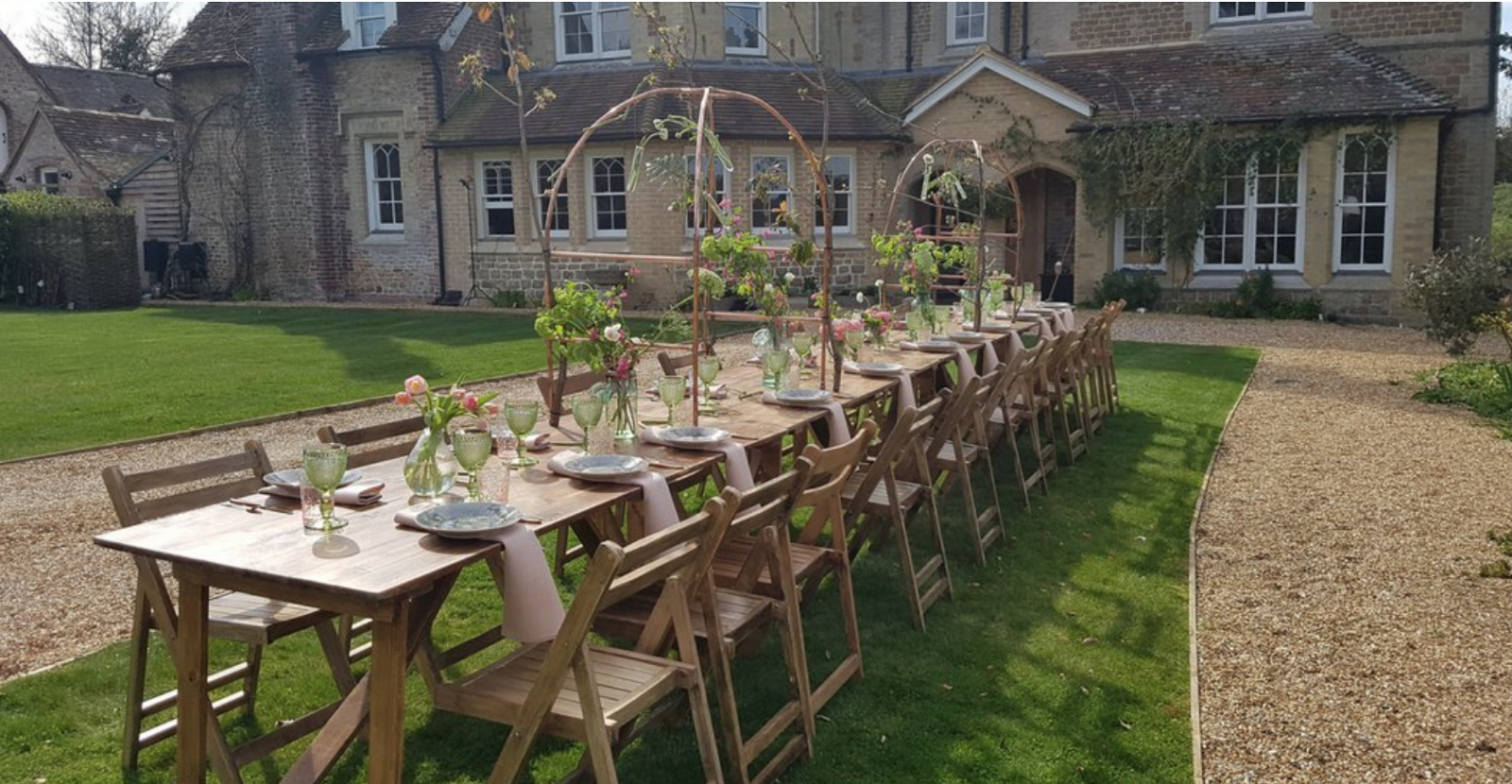 What's your one piece of advice for a start-up/SME looking for success?
Find your tribe and love them hard. It's a bit sentimental, sure, but as women in business it's the truth. The support we offer to one another in she.space is invaluable and something that has been key to any success we've had to date. We see the way it benefits our members as well – opportunities quickly arise when you're working alongside likeminded people who get.
What do you love about living/working in Surrey?
Liana: The ability to travel no more than 15-20 minutes and find yourself in some of the most beautiful countryside in the UK. There's nothing like it and something that I'm so glad I can share with my kids.
Sorcha: The food! It's incredible to see the way the culinary landscape in Surrey is changing. With new restaurants like Sorrel by Steve Drake popping up and the incredible supper clubs from Blid and Hatton and Laura Scott from Epsom Supper Club, foodies in Surrey really are spoilt for choice.
Tickets to she.space We Are One on September 13th (10am-1pm) at Fetcham Park are very limited. Priced at £35 for she.space members and £55 for non-members.
Book now via Eventbrite to avoid disappointment.