7th March 2022
International Women's Day – Celebrating Achievement at Fetcham Park
Tuesday March 8th is International Women's Day, a global celebration of the social, economic, cultural, and political achievements of women. The day also marks a call to action for accelerating women's equality.
To mark the occasion, we shine a light on a few of the female business owners and company directors based at Fetcham Park who are making waves in their industries.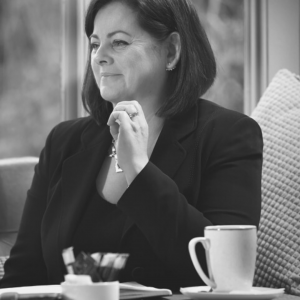 Carey Trevill, CEO BPMA; Co-founder & Director Mission Element; Director TheSPC
Carey Trevill hails from a successful agency background with award-winning campaigns across broadcast and non-broadcast media for global brands. She is co-founder and director of Mission Element, a consultancy providing advice and support to organisations on campaign compliance, marketing, promotion, and change management, and director of TheSPC; a consultancy providing capability, audit and tender services for creative production on behalf of local and global clients.
In 2020, she was appointed CEO of the British Promotional Merchandise Association (BPMA) working closely with members to support their businesses during the unprecedented economic upheaval of the pandemic, improving industry standards and compliance, complying with the CAP Code.
As members of the Advertising Association, Carey also takes the BPMA seat at the AA Council, is part of AdNetZero and UKAEG, partnered with Government teams. Her work includes lobbying Government and Ministers on the wider industry position for creative industries and export; highlighting the needs of the sector and delivering joint initiatives to businesses supported by BEIS and DIT.
Visit: bpma.co.uk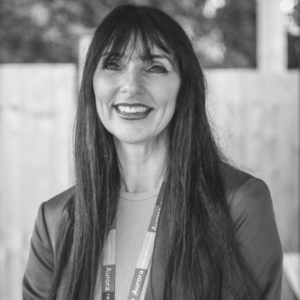 Suzy Everitt (NPQH), Head Teacher, Aurora Poppyfield School
Suzy Everitt has 25 years' experience in mainstream and SEND Education. Her current role is as Head Teacher for Aurora Poppyfield Secondary School, a new, specialist independent day school, based in Effingham, offering academic and therapeutic provision for students aged 11- 16 who experience a range of needs, including autism spectrum conditions and associated behaviours, moderate learning difficulties or specific learning difficulties, such as speech and language, and social, emotional and communication needs.
Suzy has vast experience in supporting babies, children and young people up to 25 years old with a variety of individual needs: including Autism, SEMH, PDA, life limiting, Angelman's, chromosome disorders, Cerebral Palsy, Down Syndrome, Physical Disabilities, Profound and Multiple Learning Difficulties, Severe and Mild learning difficulties, Speech and Language and Communication difficulties and associated behaviours and anxieties.
She is passionate about creating an enabling learning environment for children and young people with special educational needs to fulfil their full potential, live happy and fulfilling lives with a highly differentiated curriculum, leading to greater independence, employment and further education.
Visit: theauroragroup.co.uk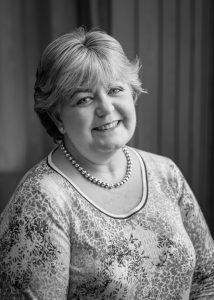 Sally Fish, Property Director, The Wilky Group 
Sally is a qualified Chartered Surveyor who, next year, will reach 40 years working in a profession where, still, only 19% of its members are women. Although this figure has increased from 17% in 2017 and from just 5.8% in 1991, it is still far below other professions.
She is hopeful that some of the positive changes in agile working, that were forced upon all businesses as a result of the COVID-19 Pandemic, will encourage and enable more women to remain in the profession beyond their 30s and reach senior management and Director positions.
Sally provides specialist property support to The Wilky Group's Business Centre management and clients, based at Fetcham Park, Parallel House, Cams Hall and Westmead House, as well as managing the promotion and development of 100 acre key strategic employment site adjacent at Gatwick Airport.
Visit: wilky.co.uk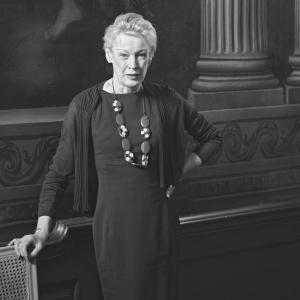 Kate Ainsworth, House Manager at Fetcham Park
Kate Ainsworth has years of experience of managing property, teams, and projects in the IT industry which have taken her all over the world including Korea, Taiwan and Hong Kong. She joined Fetcham Park as House Manager in 2017 and, as well as managing operations and ensuring clients are provided the highest level of service, is responsible for taking care of the Grade II* listed building with all the intricacies that a heritage property dictates. No two days are the ever the same and Kate enjoys the challenges of her role and the interaction with clients.
Visit: fetchampark.co.uk
To find out more about International Women's Day 2022 visit: www.internationalwomensday.com