10th May 2022
Fetcham Park Life – May 2022
Find out what's happening at Fetcham Park and our local community in the May issue of Fetcham Park Life…
IP Lawyers Nick Kounoupias and Iain Russell recently found a suitable base for their individual firms at Fetcham Park; combining the level of security required to work effectively with the cachet of a stunning, historical building that appeals to their clients in the creative industries.
Both leading experts in their particular field, Nick and Iain share their experience of working from Fetcham Park and what makes the House an ideal home for their business.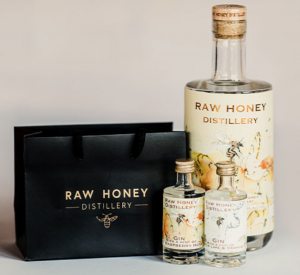 60 SECONDS WITH | Sam Robinson at Raw Honey Distillery
A stone's throw from Fetcham Park is an exciting new gin distillery. Founded in 2021 by Sam Robinson, the Raw Honey Distillery is the UK's first honey distilled spirit line with sustainability at its heart. We chat to Sam about his latest venture…READ MORE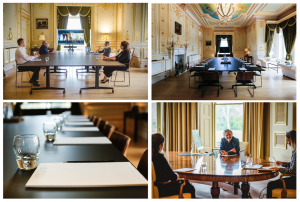 MEETINGS | Host a face-to-face 
New research featured in Harvard Business Review revealed that face-to-face communication is 34 times more effective than any text-based exchange.
If you're looking for a venue for a private, focused get-together, conference, pitch, presentation, workshop or training, Fetcham Park has a choice of rooms to suit your requirements. Use of our intelligent video-conferencing is complimentary and there is plenty of parking for guests and delegates.
For more info contact the team on hello@fetchampark.co.uk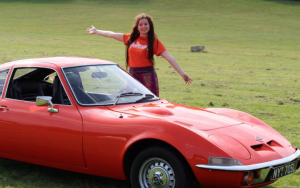 CHARITY | What's new at Challengers
Challengers, based in Guildford, has a new Chief Executive. Gen Dearman joined #TeamOrange in February working with the team to provide even more amazing play and leisure opportunities for disabled young people.
The charity has some brilliant fundraising events coming up: Kelly's Cycle Challenge – Sunday 22nd May and Challengers Motoring Event – Saturday 12th June (a real treat for motoring enthusiasts!).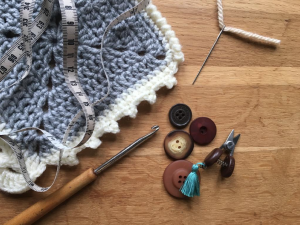 WHAT'S ON | Grace & Cable craft classes at Fetcham Park
Join Grace & Cable for a monthly knit and crochet class. Classes are mixed ability and everyone is welcome – from the absolute beginner to the more advanced crafter in need of a challenge!
Only 4-6 students per session ensures everyone has the attention they need to get the most of the class. Learn the basic stitches, pattern reading and finishing. There will be kits available to make bags, baskets and blankets.
Classes are £25 for a 2 hour session including tea and cake. For more info and the next dates, email Jo info@graceandcable.co.uk