26th June 2019
Fine Art of Conservation Revealed at Heritage Open Day
Conservator and restorer of fine oil paintings, Paul Tsangari, is helping to preserve a slice of our 300-year-old history at Fetcham Park. His recent work on the spectacular Louis Laguerre murals originally painted in the early 1700s will be revealed as part of our Heritage Open Day on 20th September. Following a lecture on the history of the House by historian Vivien White, there will be a guided tour by Paul.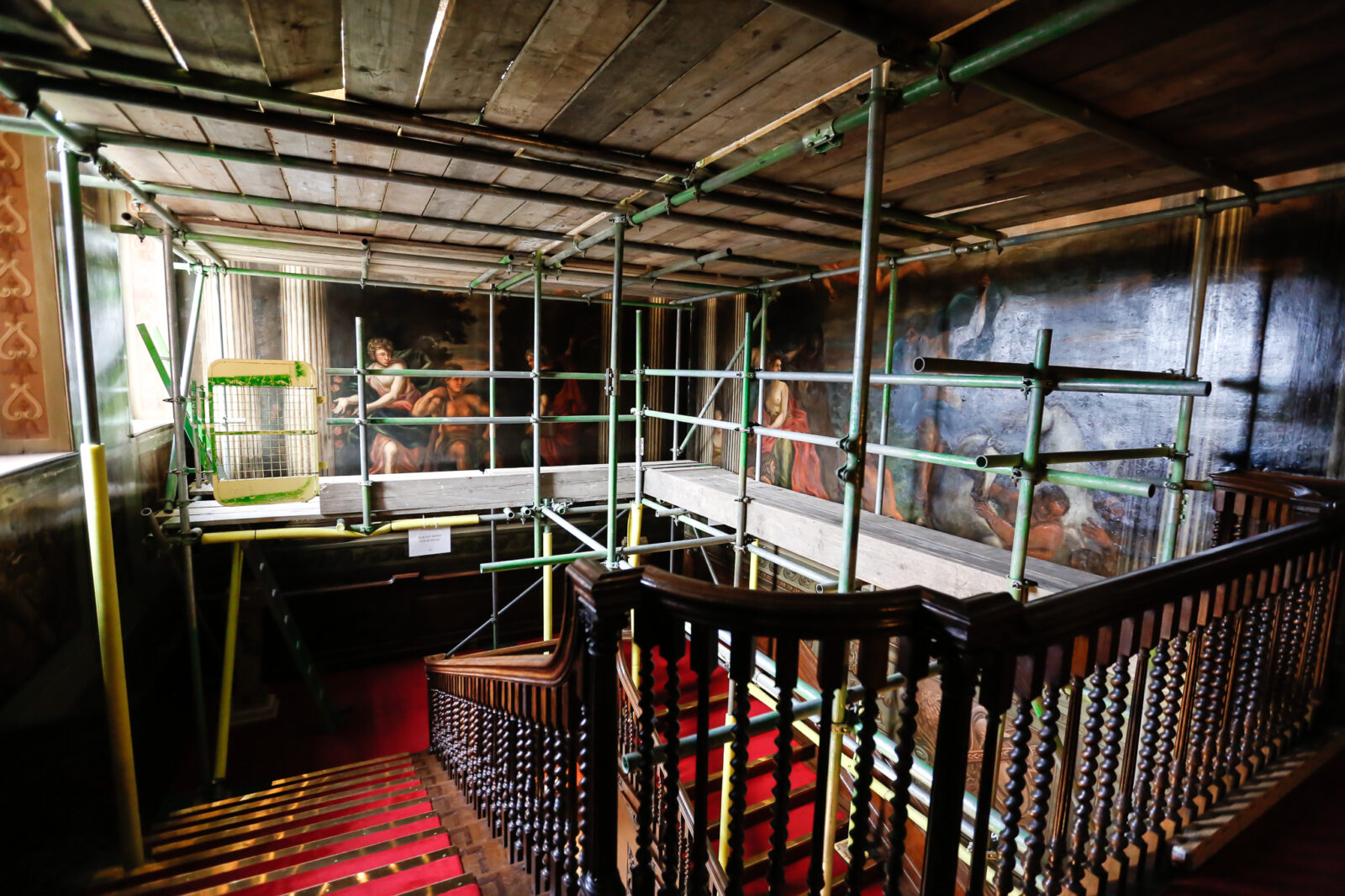 Laguerre, whose work can also be seen at Chatsworth House and Blenheim Palace, grew up in the Royal household of his godfather Louis XIV in Versailles.
He spent his adult life in England painting murals at the grandest houses of the day. At Fetcham Park, he worked alongside the King's architect William Talman and Royal gardener and garden designer George London to create a much-admired country residence which continues to captivate visitors to this day.
With over three decades of experience, Paul Tsangari has a vast knowledge of oil painting restoration and conservation from the 15th to the 20th century. Several paintings he has conserved and restored now hang on permanent display at the Royal Academy, London.
As well as conserving 'marouflage' mural paintings, he has worked with the BBC and major film productions including the Harry Potter and James Bond series. Paul has also worked alongside his father, now retired, for the previous owners of Fetcham Park who saved the building from dereliction in 1979.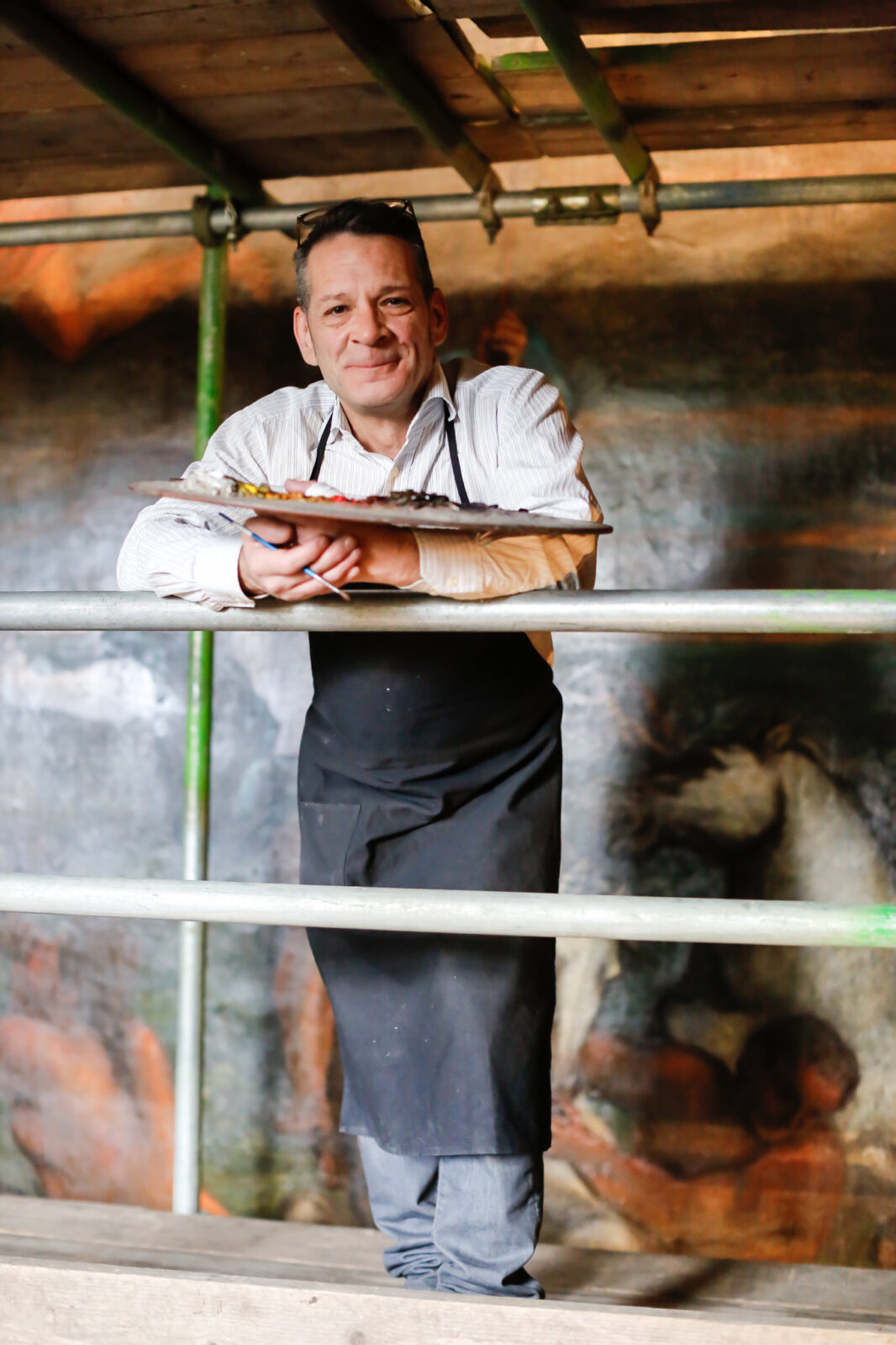 When small amounts of flaking paint were spotted on the main ceiling, Paul was immediately called in and a thorough inspection was carried out, any loose material was saved and secured.
Whilst this was undertaken it was noted that the murals had layers of dust and dirt obscuring the artwork. Following extensive testing, gentle cleansing of the surface was undertaken which revealed stunning original colours which are far closer to the image Louis Laguerre intended us to view.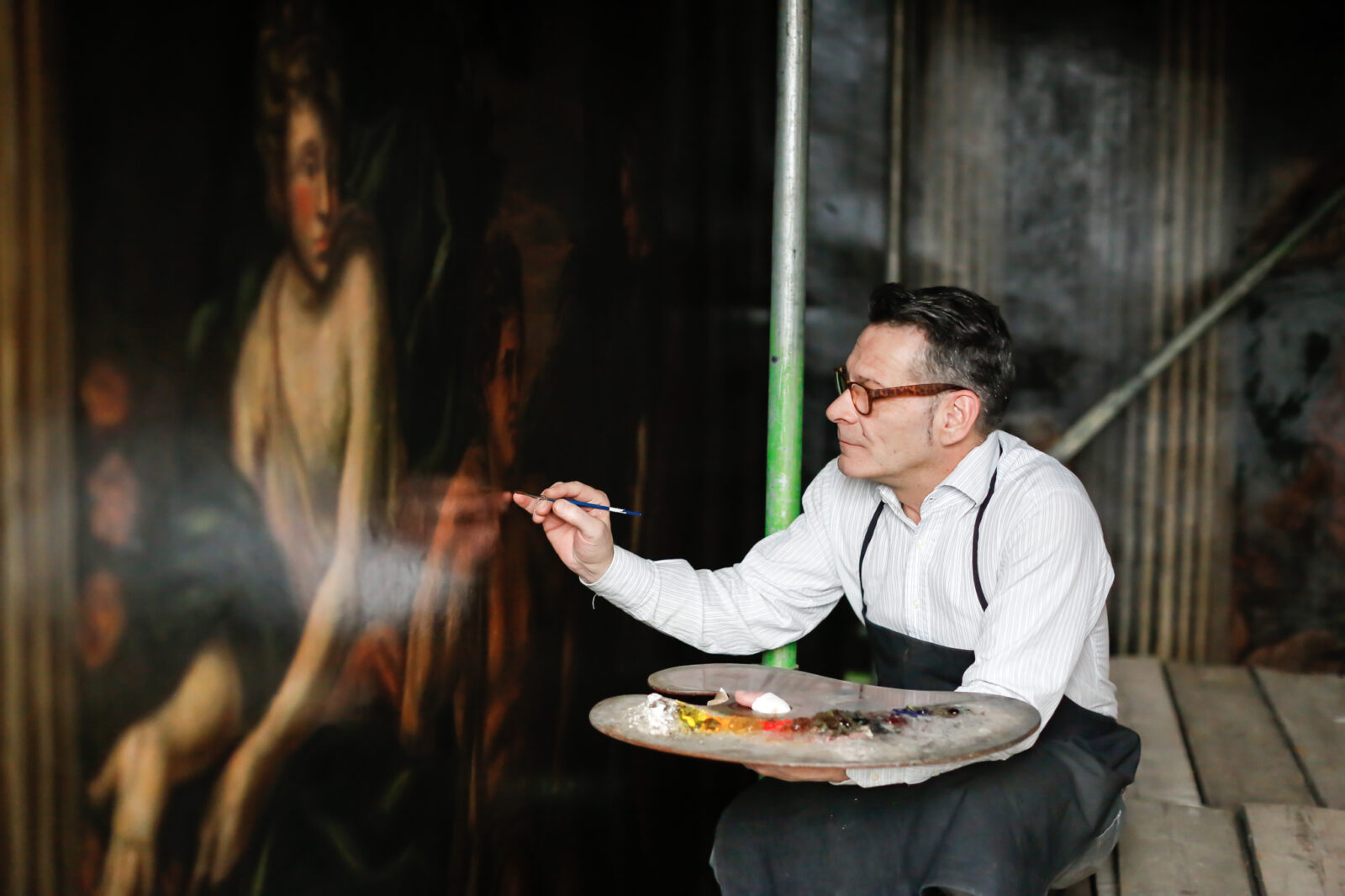 While accustomed to conserving fine oil paintings on a far smaller scale, the conservation at Fetcham Park was an exciting challenge for Paul Tsangari, he says: "It's an honour to work on a unique project like this and to be involved in helping to preserve this work of art for future generations to enjoy."
Kate Ainsworth, house manager at Fetcham Park, comments: "The Laguerre murals are an important part of not only Fetcham Park's history but the history of art in this country. The recent work carried out by Paul required exceptional care and meticulous attention to detail in the midst of a working building. The result is magnificent."
"Fetcham Park – Discover the history and art behind Surrey's 'best-kept' secret" is on Friday 20th September from 6 pm – 9 pm. Tickets to this free event are available on August 5th 2019 at www.dorkinghalls.co.uk