5th September 2019
Fetcham Park Puts Tap on the Map with Refill Initiative
As part of our focus on workplace wellness, we are delighted to have signed up to Refill, a nationwide environmental and health initiative. Fetcham Park is now an official Refill Station which means clients and visitors are welcome to refill their water bottle with chilled, filtered still and sparkling water.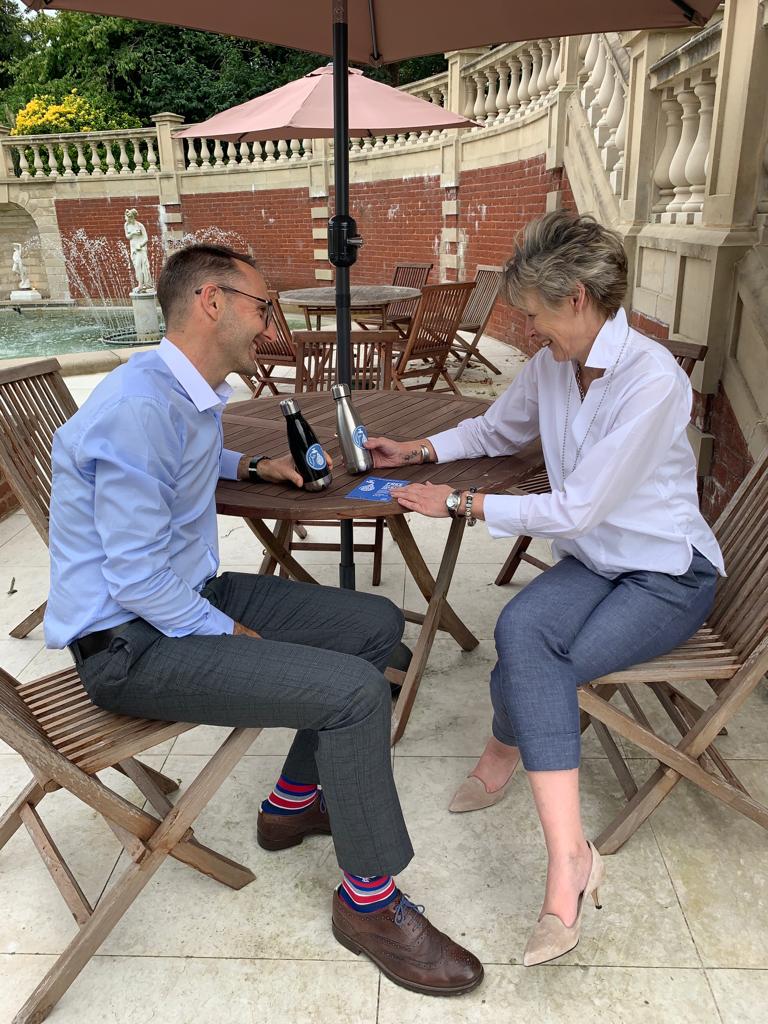 House manager Kate Ainsworth with Mole Valley District Council's Richard Ellis
Here in the UK, we buy a shocking seven billion plastic bottles every single year. The good news is, this is set to change. 64% of Brits already say they would stop buying bottled water if refill stations were more accessible.
The award-winning Refill campaign, recently voted one of Vogue's top 10 apps for living more sustainably, is an easy way to make this switch by eradicating the need to buy plastic bottles repeatedly. With Refill, workers can increase productivity, improve health, save money and reduce plastic pollution.
So how much water should we be drinking? Medical experts recommend we drink eight glasses of water every single day. Read on to find out how meeting this daily target benefits both employees and employers:
Increased productivity: Being just 3-4% dehydrated can lower workers' work performance by up to 50%. With four out of five office workers admitting they don't drink the recommended amount, encouraging hydration at work will boost productivity hugely.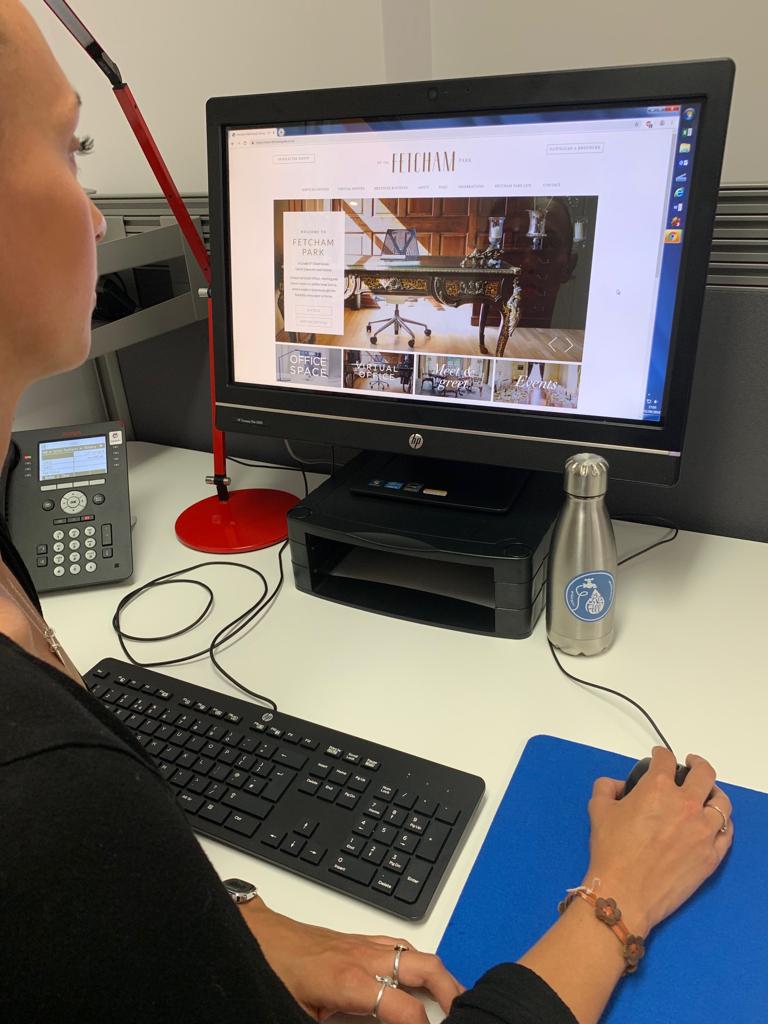 Improved health: Failing to drink enough water causes a wide range of physical problems including headaches, lethargy and susceptibility to illnesses which can force staff to take sick days. Staying well hydrated optimises eye, joint and skin health while also improving concentration, digestion and eliminating toxins.
Saving money: With bottled water costing 500 – 1,000 times more than tap water, refilling a reusable bottle offers a chance to save money. Businesses will also save money by boosting productivity and reducing sick days taken by staff.
Going green: Every minute one million plastic bottles are bought across the world, with devastating consequences for the environment. 100,000 marine mammals are killed by plastic pollution annually. Switching to a reusable bottle is a simple way for people to protect the environment.
Serviced office space in Surrey
All office spaces at Fetcham Park are designed to maximise productivity in every way. Conveniently located with plentiful car parking, the latest technology and a dedicated client service steam, Fetcham Park's serviced office offer unrivalled business facilities in leafy Surrey.
To get in touch email hello@fetchampark.co.ukor call 01372 371000