18th July 2023
Fetcham Park Provides Meeting Space for Sensory Services by Sight for Surrey for Over Two Decades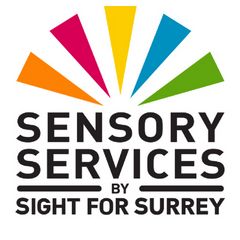 Sensory Services by Sight for Surrey is a Fetcham-based charity supporting people in Surrey who are blind, vision impaired, Deaf, deafblind, and hard of hearing since 1922. They aim to help people to overcome their day-to-day challenges and lead an independent life, providing individuals and their families with specialist hands-on practical support, tailored to their needs.
People with sight and hearing loss can feel incredibly isolated; their team of qualified and skilled professionals support each individual by arming them with the knowledge, equipment and confidence to live and work fulfilling independent lives. And one of the ways to achieve this is to use situations that are part of everyday life.
Sensory Services by Sight for Surrey has used the facilities at nearby Fetcham Park since 2002. The Grade II* listed property built in 1705 provides a private and serene space to meet and work, with a spacious entrance hall furnished to receive guests. Visitors from the charity are confident and relaxed navigating the building and grounds, making it a suitable location for the quarterly Board & Service Committee meetings with the volunteer Trustee board, who use their mixture of skills and experiences to support Sensory Services by Sight for Surrey and shape their future.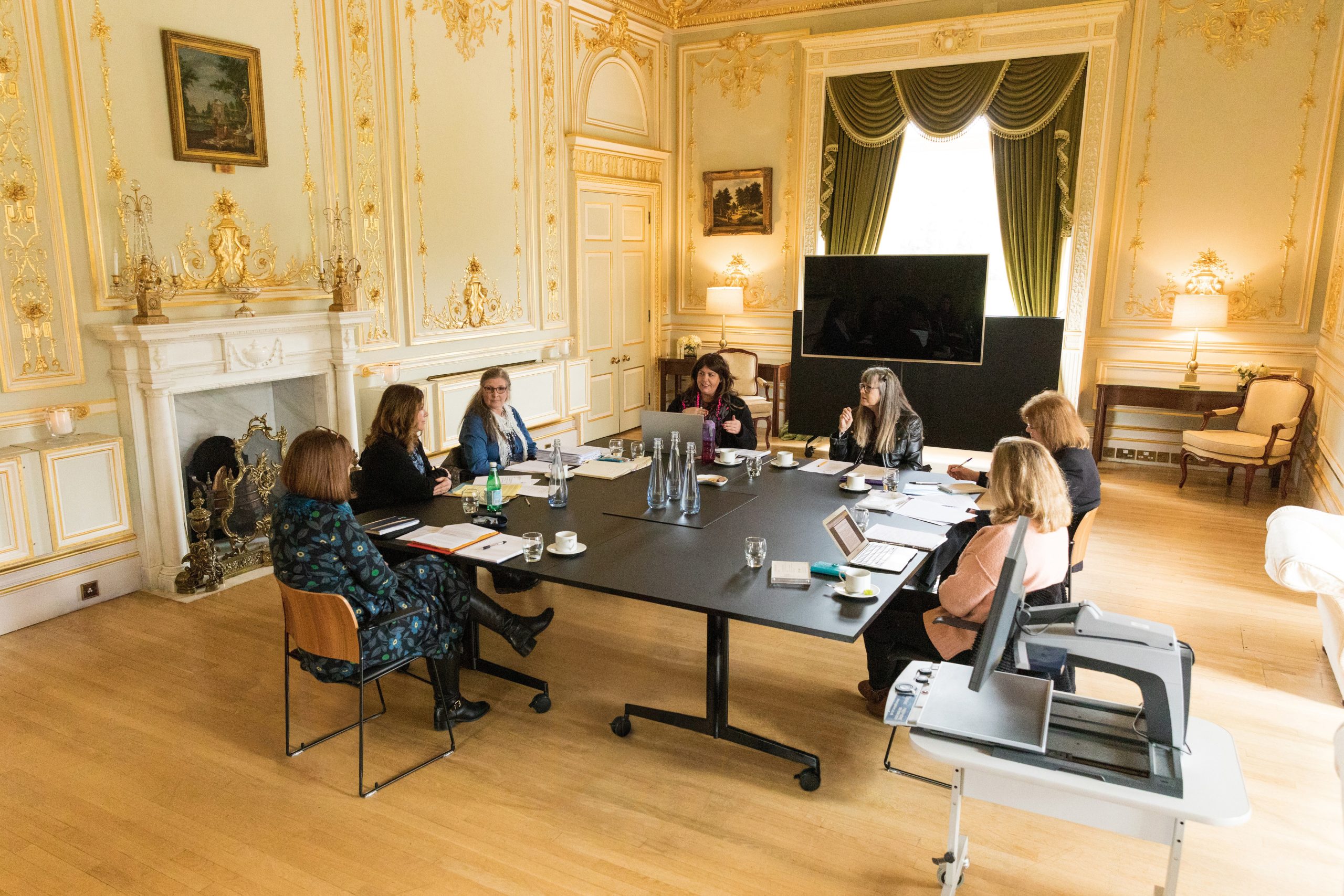 A recent Sight for Surrey meeting at Fetcham Park. The spaciousness of the Salon allowed local photographer Rachel Thornhill freedom of movement to unobtrusively capture the engagement of sensory impaired delegates, making her presence virtually unknown.
Fetcham Park's convenient location, less than seven minutes by car to Leatherhead town centre and the train station with direct links to London, made travelling straightforward for delegates from the capital. The extensive car park and easy access to the building was a huge advantage for family and friends dropping off and picking up.
Clare Burgess, CEO of the charity, said, "Stepping into the stunning grounds and beautiful rooms of Fetcham Park is always a delight, and we are grateful for their ongoing support to hold some of our quarterly meetings and events in such a tranquil environment."
Kate Ainsworth, house manager at Fetcham Park, added, "We're delighted to be able to continue to facilitate these important meetings for Sensory Services by Sight for Surrey, and we look forward to their visits."
Support Sensory Services by Sight for Surrey
The charity's  Fundraising and Community Engagement teams work across Surrey to raise awareness of their services and raise money to enable and assist events and activities.
They have many volunteers including volunteer drivers, telephone befrienders, home visitors and fundraisers but always need more. If you are interested in becoming a volunteer please email: volunteering@sightforsurrey.org.uk.
The charity also holds a series of local family friendly events through-out the year to raise funds to support more people with sight and hearing loss.
To find out more, sign-up for their e-newsletter via www.sightforsurrey.org.uk
Or, if you fancy taking on a challenge event, like a half marathon, skydive, or cycling Ride London-Essex, please get in touch with them at fundraising@sightforsurrey.org.uk.
If you, or someone you know, needs help and support, please contact Sensory Services by Sight for Surrey on:
Phone: 01372 377701 / SMS: 07860 026 269
Email: info@sensoryservices.org.uk / Skype: sensory.services
FaceTime: dutysw@sensoryservices.org.uk