8th September 2022
Accident survivor abseils for charity that saved his life
Twelve years ago, at the age of 23, Matt Massom fell over 20ft in Camden and suffered a severe head injury. Back then, his future was unsure. Now, he is rarely found without skis attached to him, and on Saturday 10th September 2022 he'll descend 17 floors from the top of The Royal London Hospital in Whitechapel to raise money for London's Air Ambulance whose service saved his life.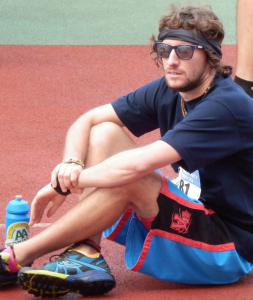 On 27 November 2010, London's Air Ambulance attended to Matt by rapid response car and administered him an anesthetic on scene, alongside other protective head injury measures. He was then taken to The Royal London Hospital for further treatment.
After six weeks in a coma, he awoke to find he couldn't talk or even sit up in bed unsupported. It was clear that he wouldn't be able to resume his career as a water sports instructor, nor did it look very likely that he would be able to pursue his passion for skiing. But Matt had other ideas.
After several months of neuro rehabilitation, occupational therapy and speech and language therapy, Matt re-learnt how to talk, walk and complete daily tasks independently.
When he regained the ability to speak he declared that his first post-injury goal was to be skiing by the end of the year. The fact that he couldn't actually walk was but an obstacle to be overcome in due course. This turned out to be the first of many more challenging goals yet to come.
"I got back on my skis exactly a year and a day after my accident, even before I could comfortably walk unsupported. People didn't believe I would be able to do it so soon but I knew I could. I've been skiing regularly since."
Not only did he get back on his skis by November 2011, but in 2018 he went on to graduate with a degree in Sports Journalism and embarked on a new career as the Wobbly Journo, specialising in writing about free-skiing.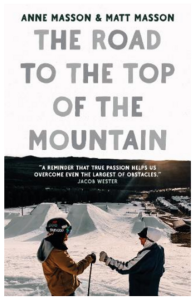 Matt's extraordinary road to recovery has been beset with challenges, notwithstanding the impact on the family and friends who have supported him. His inspiring story of great hope and determination has been told by his mother, Anne, with contributions from Matt, in the book The Road to the Top of the Mountain.
"I realise that London's Air Ambulance played a huge part in saving my life. I am 100 % sure that without its help, I would at the very least not have made it back on the ski slopes."
You can read more information on Matt's recovery journey here.
London's Air Ambulance Charity delivers an advanced trauma team to  the 10 million people that live work and travel within the M25, treating an average of five patients every day. The most common incidents include road traffic collisions, stabbings and shootings, falls from height and incidents on the rail network.
By providing intervention as quickly as possible after injury, we aim to give patients the best chance of survival, and best quality of life, after trauma. Find out more.
To sponsor Matt's abseil and raise money for London's Air Ambulance visit: fundraising.londonsairambulance.org.uk/fundraisers/mattmasson
The Road to the Top of the Mountain by Anne and Matt Massom is available to order from Waterstones.
For more info about Matt visit thewobblyjourno.com/