18th May 2017
A Culinary 'Best of British' Away Day for eBay
Fetcham Park is a House designed for entertaining. For over 300 hundred years, it has played host to an incredible variety of events, from intimate gatherings to large dinner dances and, of course, weddings.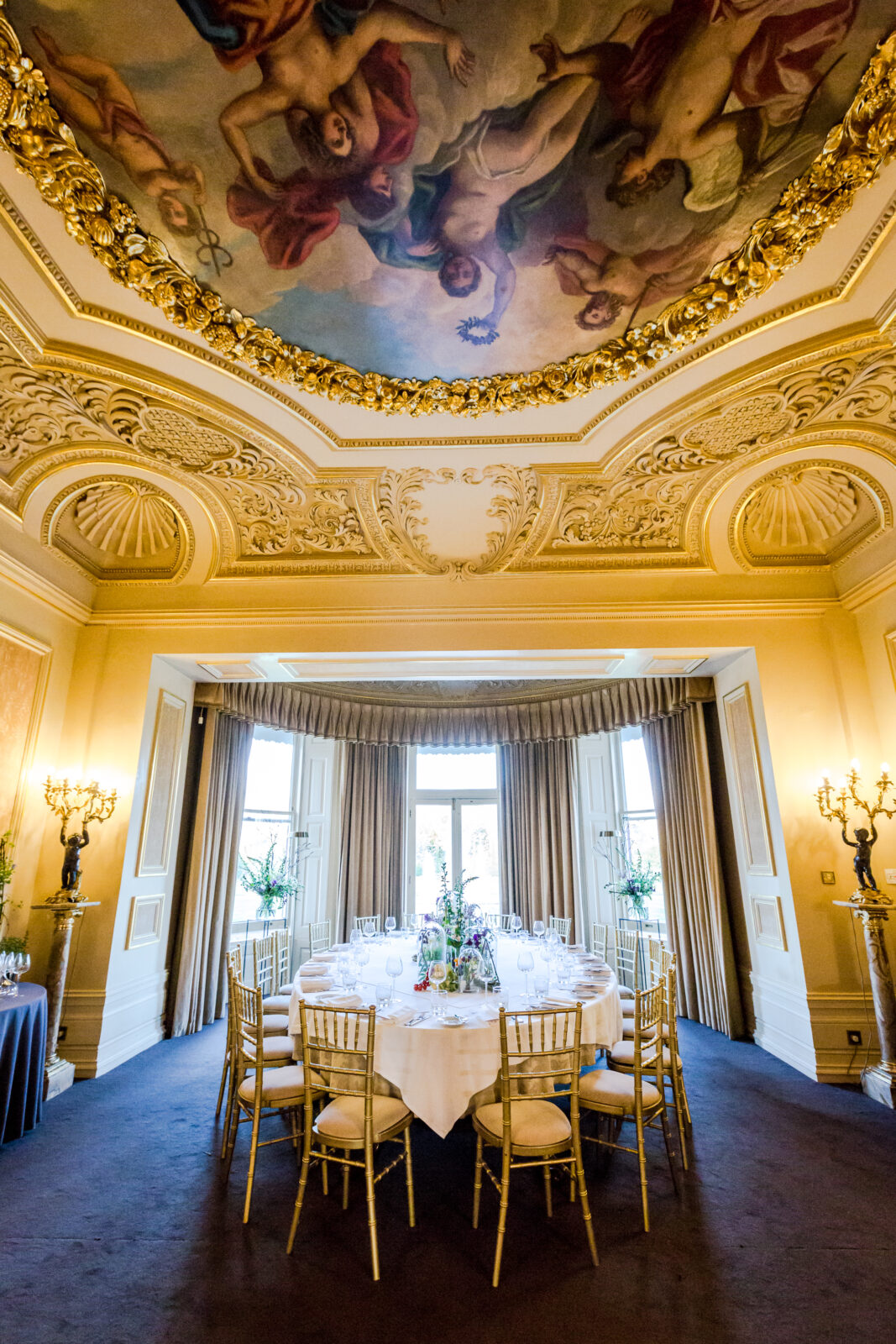 In recent years, Fetcham Park has attracted international business leaders, including Facebook and Graze, looking for a quintessentially British experience and setting; the perfect antidote to the hustle and bustle of city life.
"Spending an afternoon at Fetcham Park was an absolute treat. The beautiful house and grounds are completely breath-taking and the team there couldn't have done more to make our afternoon unforgettable." Facebook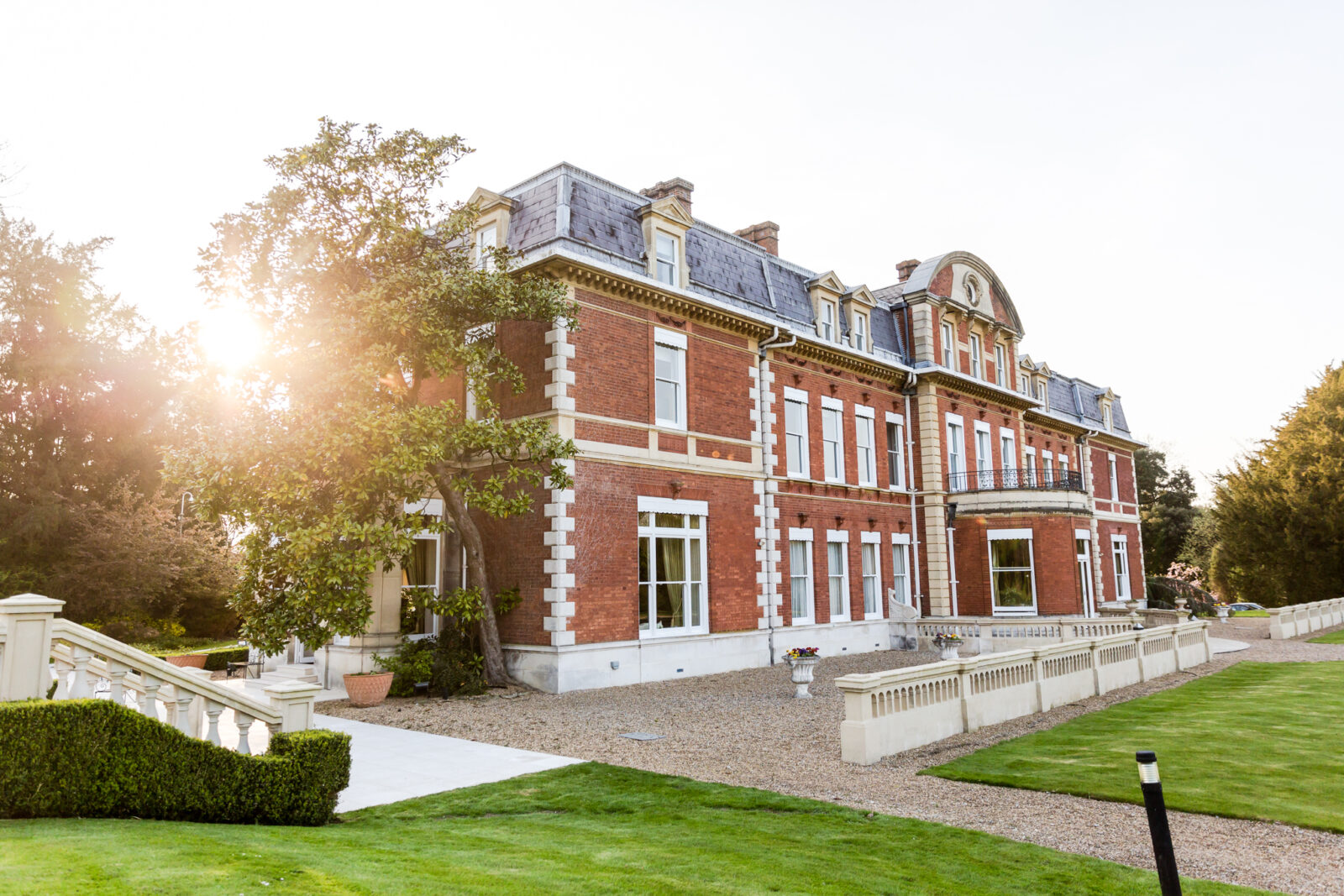 Peace and tranquillity a stone's throw from London
Set in the beautiful surroundings of the Surrey Hills, an area of outstanding natural beauty, but conveniently less than an hour from London, it's easy to see why so many organisations choose to meet and host at Fetcham Park.
But there's more to Fetcham Park than a beautiful 18th century building and glorious landscaped gardens (although we're pretty proud of those too). What really sets us apart is a creative events team with a can-do attitude and enthusiasm for outstanding customer service.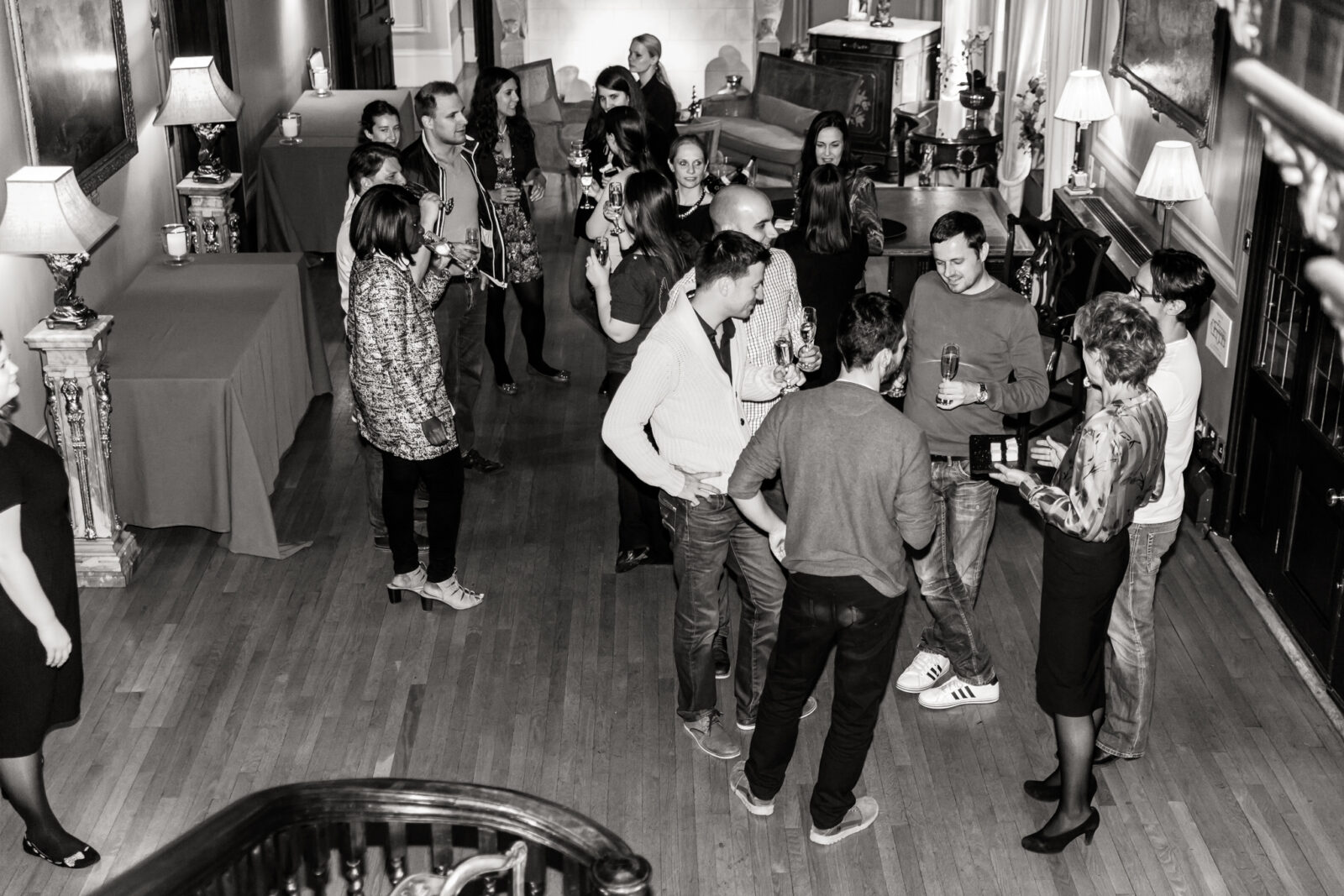 This killer combination recently attracted multi-national ecommerce giant eBay for a two-day European sales meeting. To complement the surroundings, the events team, led by House Manager Kate Ainsworth, brought together the very best of British for a show-stopping first night dinner.
A Taste of Sorrel
Hosted by award-winning chef patron Steve Drake, 'A Taste of Sorrel' provided guests with an exclusive culinary preview of the internationally acclaimed chef's new restaurant, Sorrel.
Steve, who previously held a Michelin star for 14 consecutive years, will open his eagerly anticipated third solo restaurant later this year.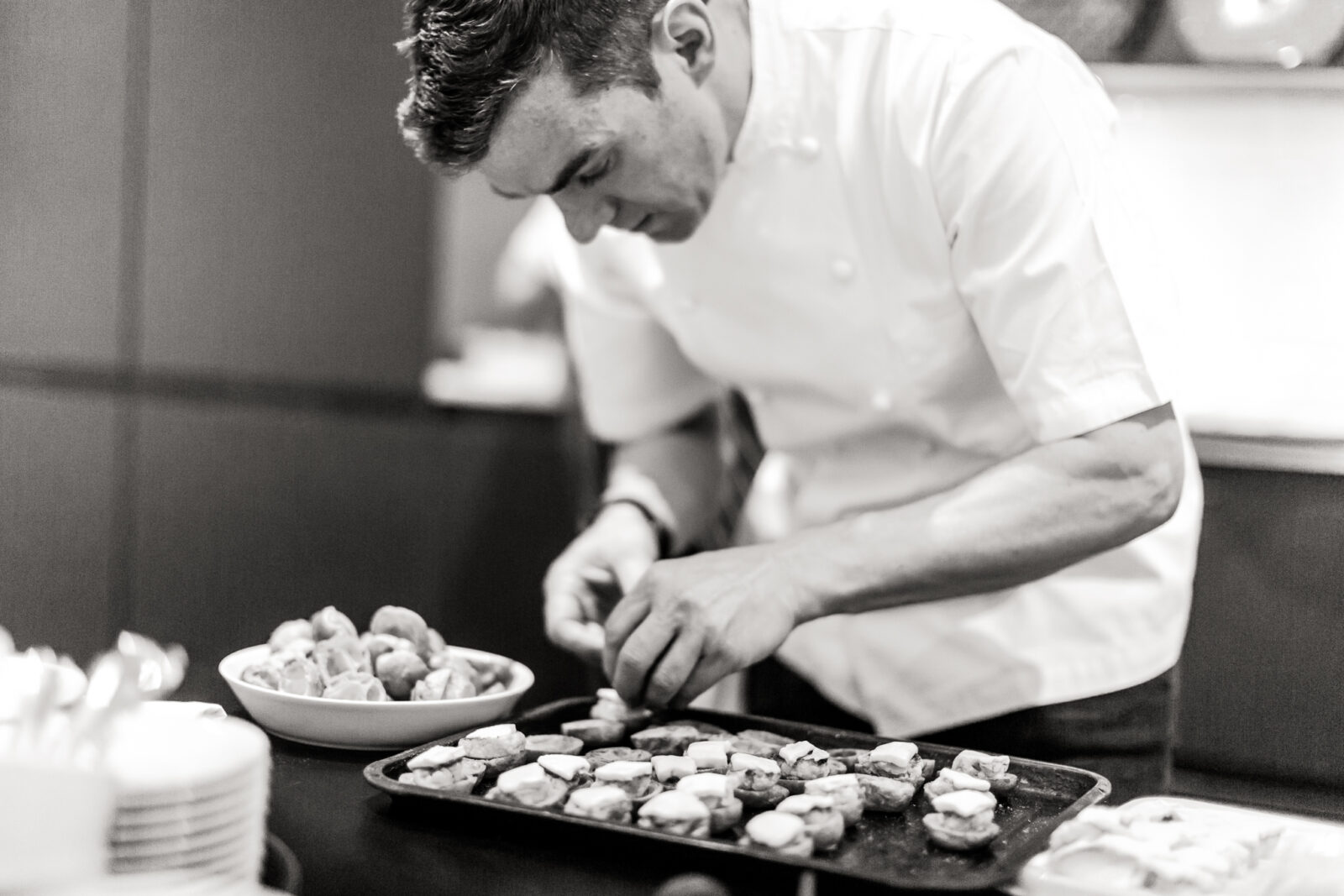 Inspired by simplicity and discovery, the modern four-course menu featured seasonal British produce: grilled white asparagus, Ross-shire scallop, Cornish lamb, strawberries, pea and mint ice cream, expertly prepared by the chef and his team from Sorrel.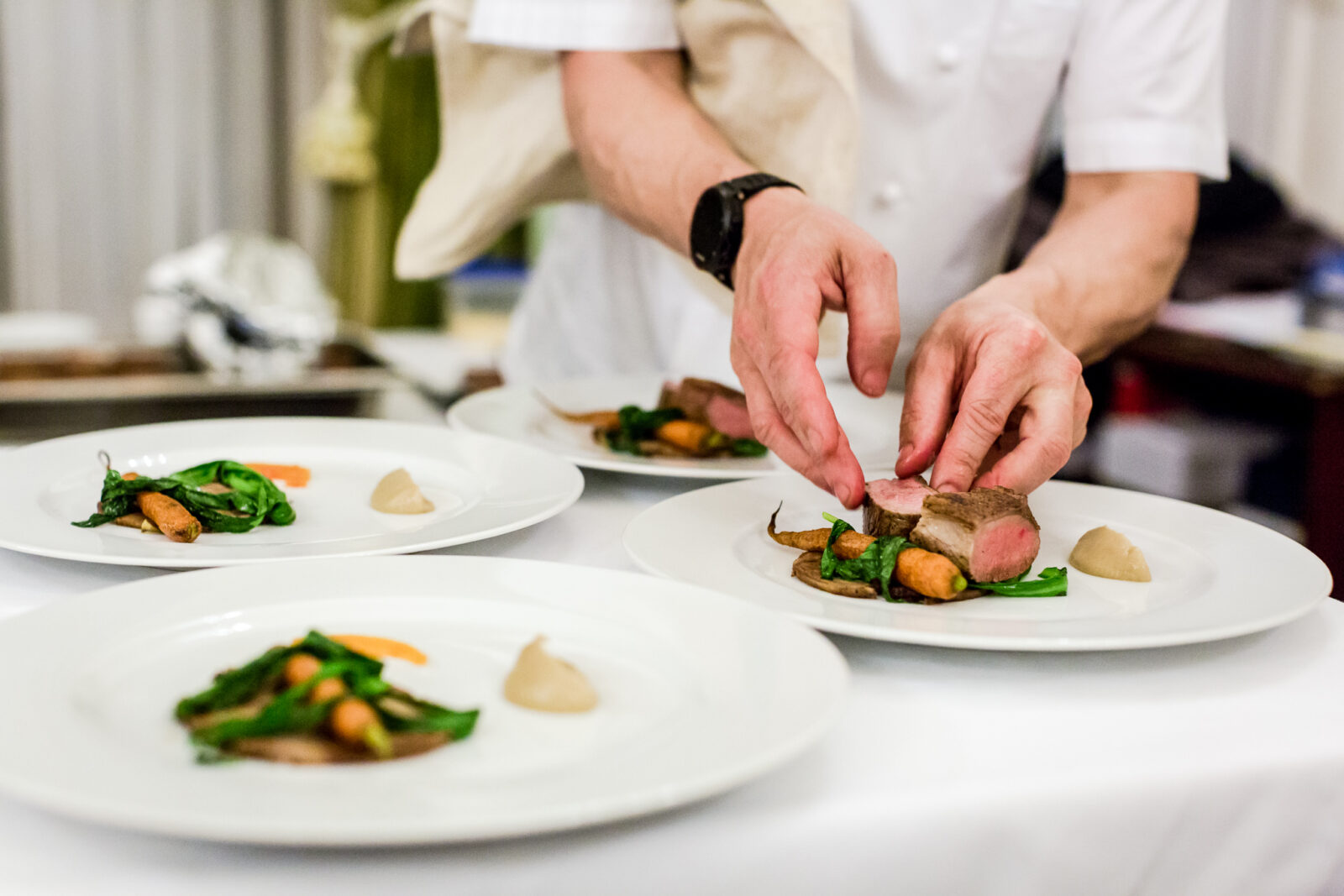 The Best of British
The evening's celebration of the country's finest food and drink began with Nyetimber Classic Cuvee from West Sussex served at the pre-dinner reception. In true British style, after dinner drinks came courtesy of Scottish Whisky Glenrothes Speyside 1997.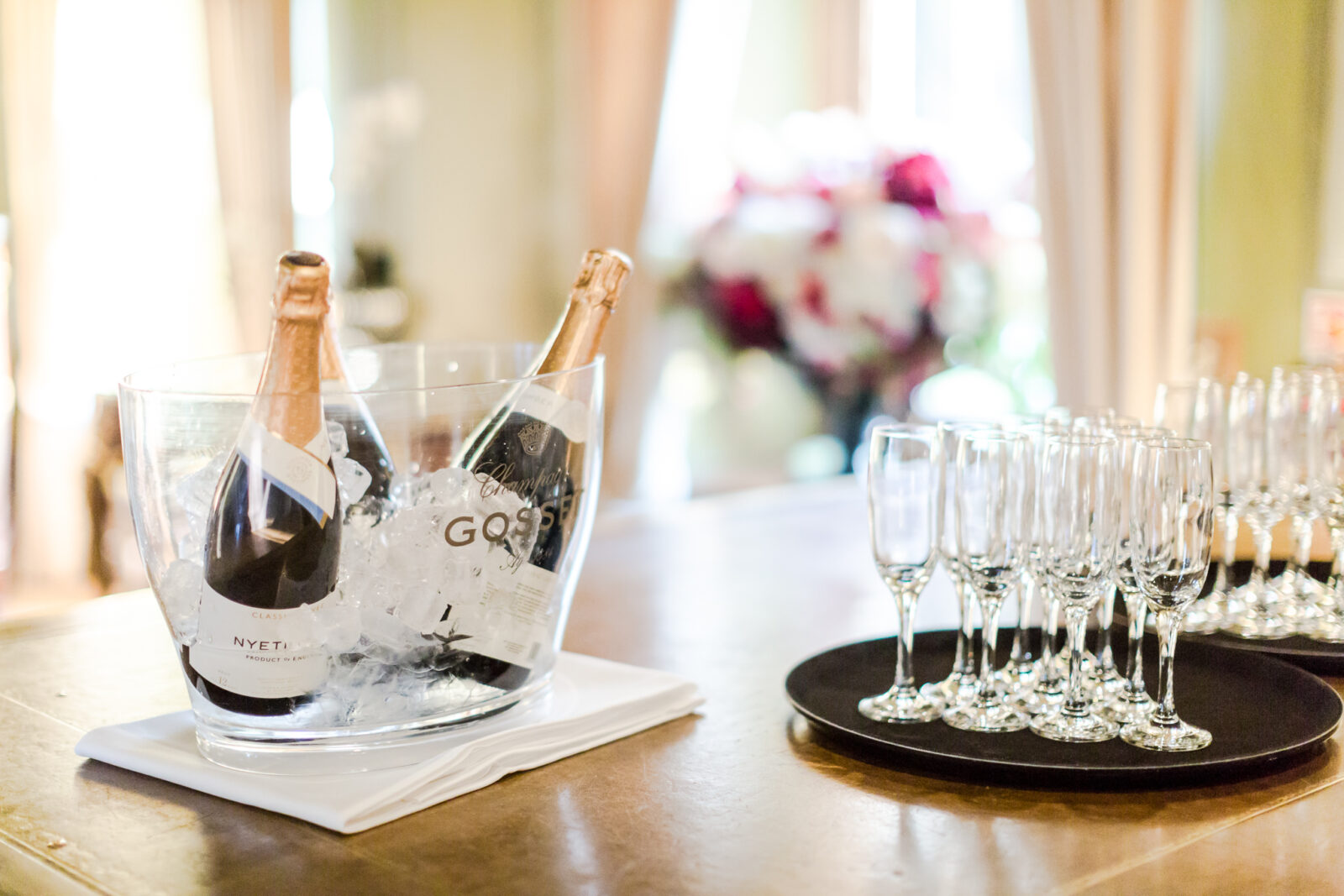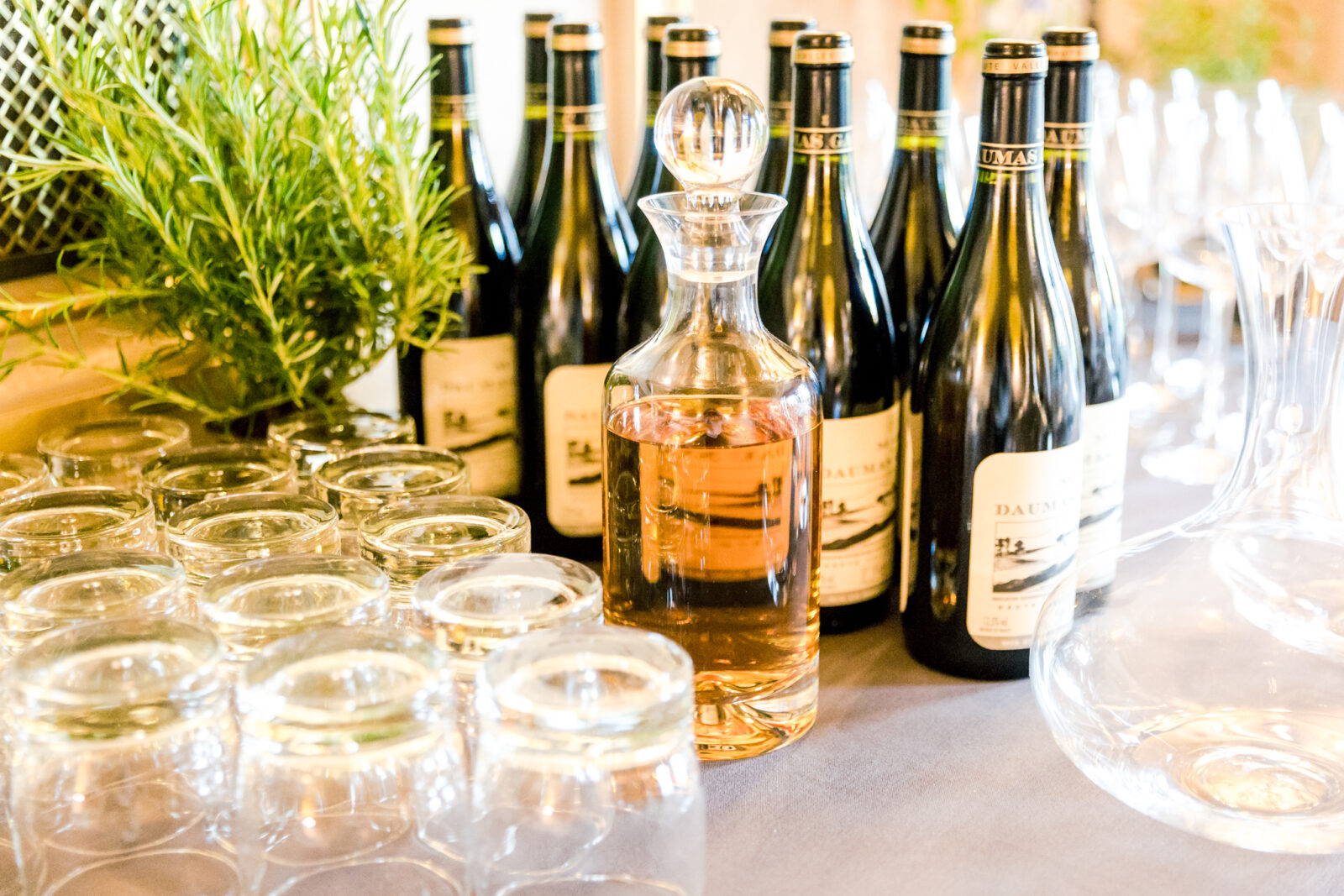 An Inspiring Spring Table
To enhance the guests' experience, British springtime was brought to life with an organic, minimalist tablescape by artistic floral designer Bloomingales in collaboration with Steve Drake.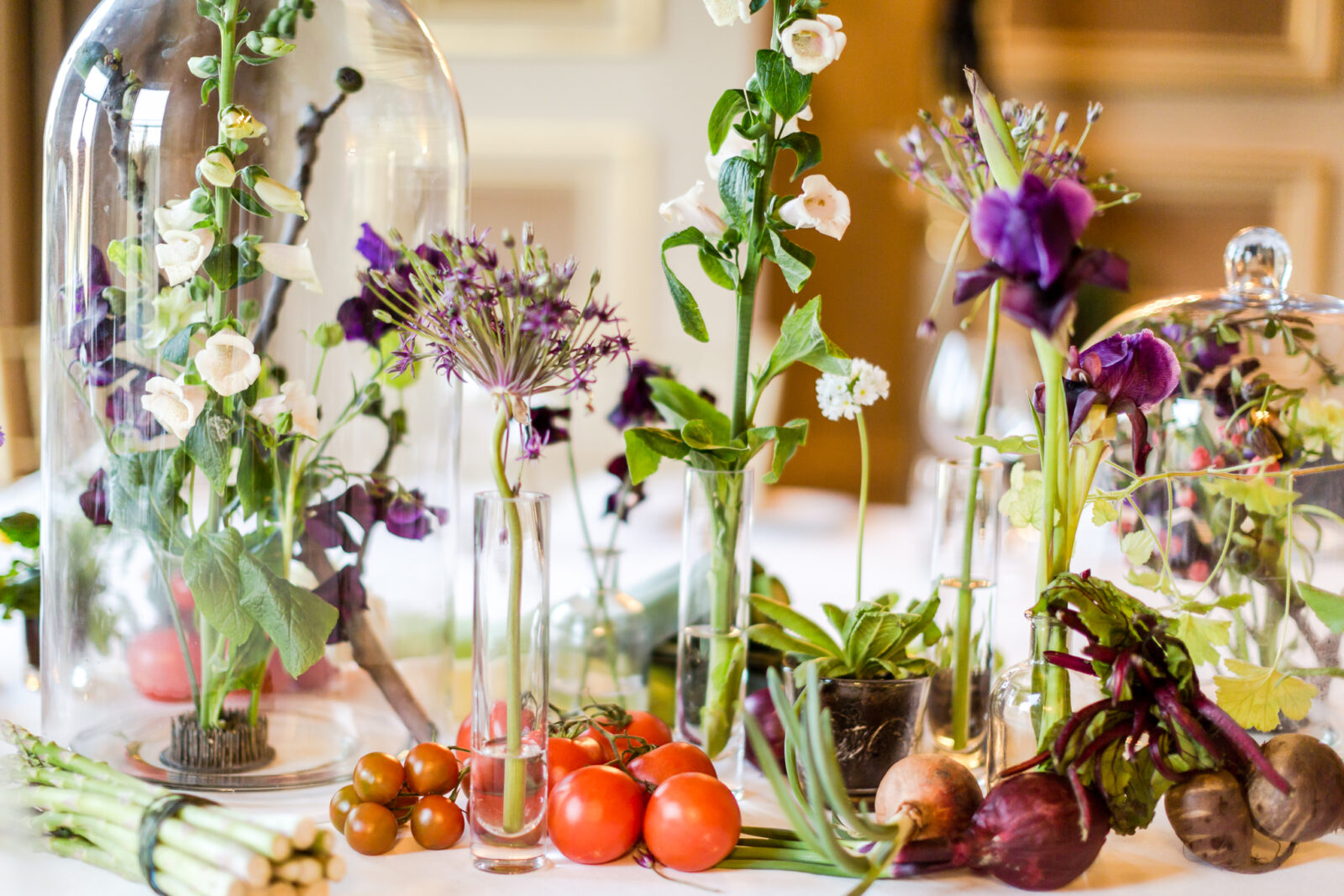 Inspired by Steve's menu of seasonal produce, Bloomingales' modern twist on a British allotment combined dome cloches with spring flowers and fruiting fig branches in an ikebana style, root-revealing herbs in clear glass pots and fresh vegetables.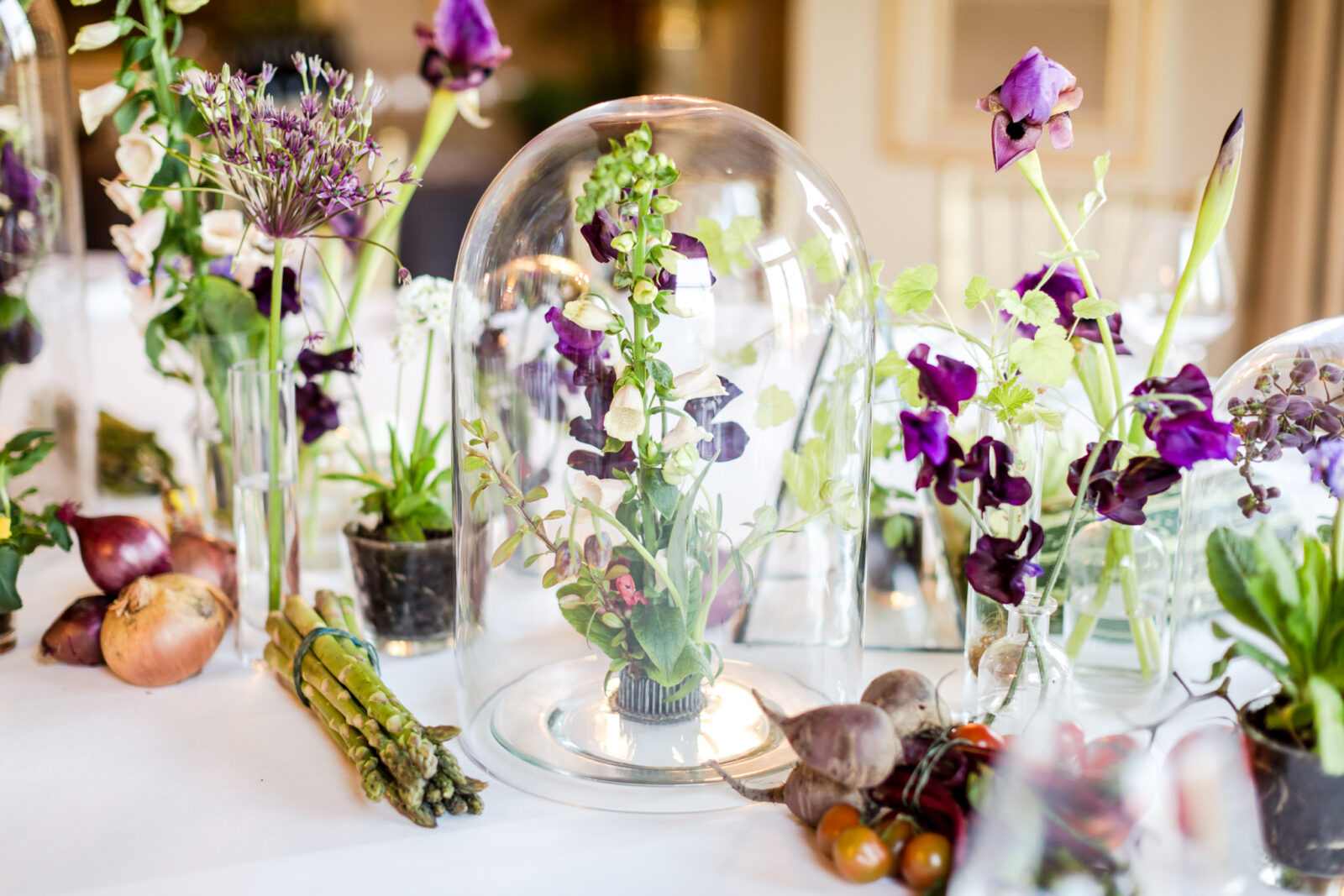 Happy Clients
Thanks to the team at eBay for their kinds words.
"The meeting was a total success due in part to the great work of the Fetcham team. The exceptional beauty of the location and building definitely lifted the mood of the group during our 2 days of work. Highly recommended for a business meeting." Yoann Jeqoux, eBay 
"Fetcham Park gave our guests a quintessentially British experience. The team helped to organise accommodation, team building and a truly memorable dining experience. Thank you for hosting us and going above and beyond to ensure all our needs were met."  Sally-Anne Amakye, eBay.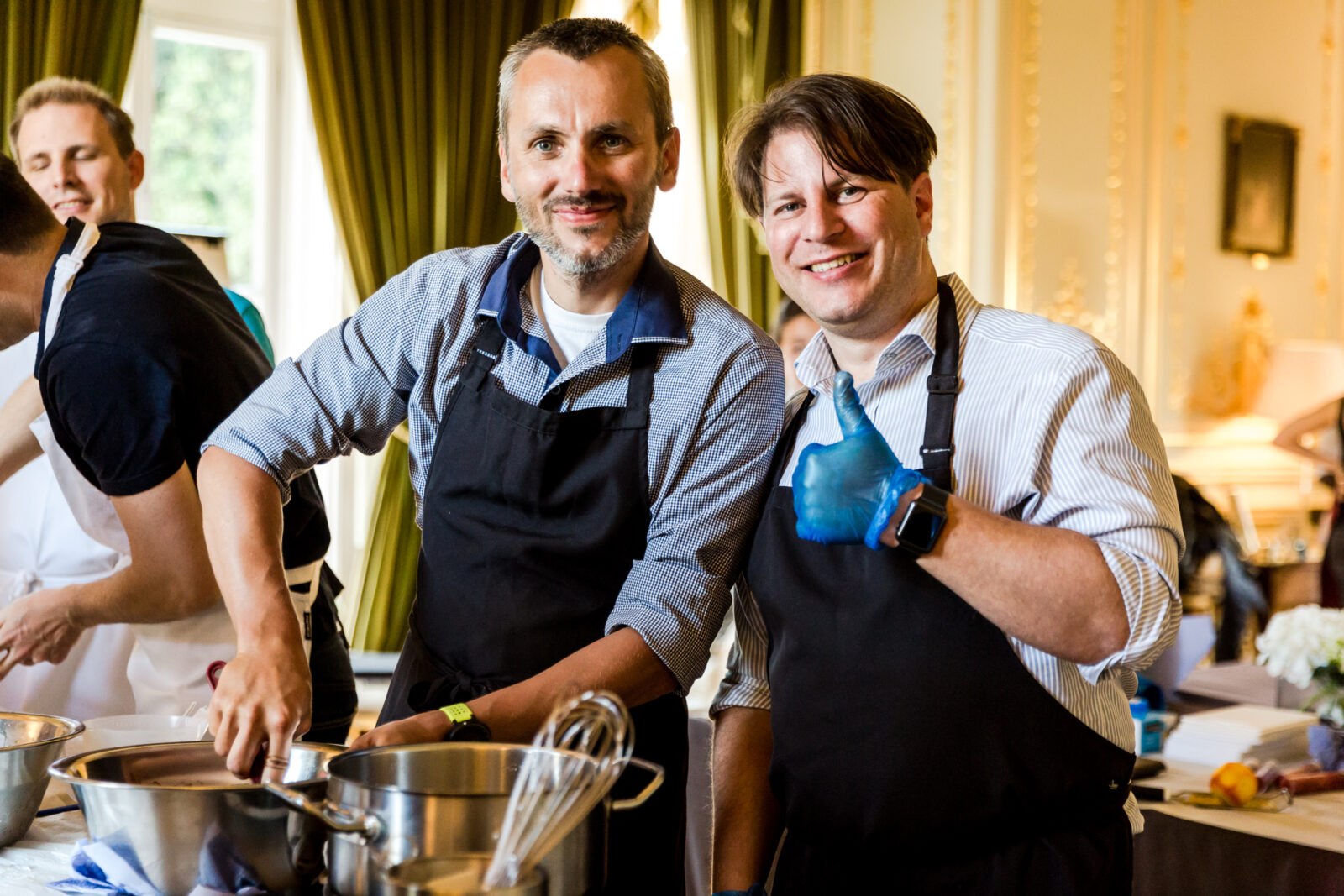 Private events and away days at Fetcham Park
Sophisticated private dinners, luxurious Afternoon Tea, away days, teambuilding, or a relaxed space and exceptional service for a meeting – Fetcham Park has it all.
Speak to us about your event: hello@fetchampark.co.uk
We'll be delighted to help.
Photography credit: Paul Judd Food