5th September 2023
Take A Walk Around Fetcham Village | Discover Fetcham Park & St Mary's Historic Coat of Arms
Explore Fetcham Village on foot and you will discover a wonderful mix of architectural heritage and the natural beauty of the River Mole.
Visit St Mary's Church which dates to the 11th-century and the adjacent Fetcham Park built in 1705 by architect William Talman. Ballands Hall, aka The Old Rectory, was built around 1690 and was probably the biggest rectory in Surrey at that time. Other interesting buildings include The Salt Box built in 1700 and Dower Cottage, one of many properties owned by the Hankey family who lived at Fetcham Park until the early 20th-century.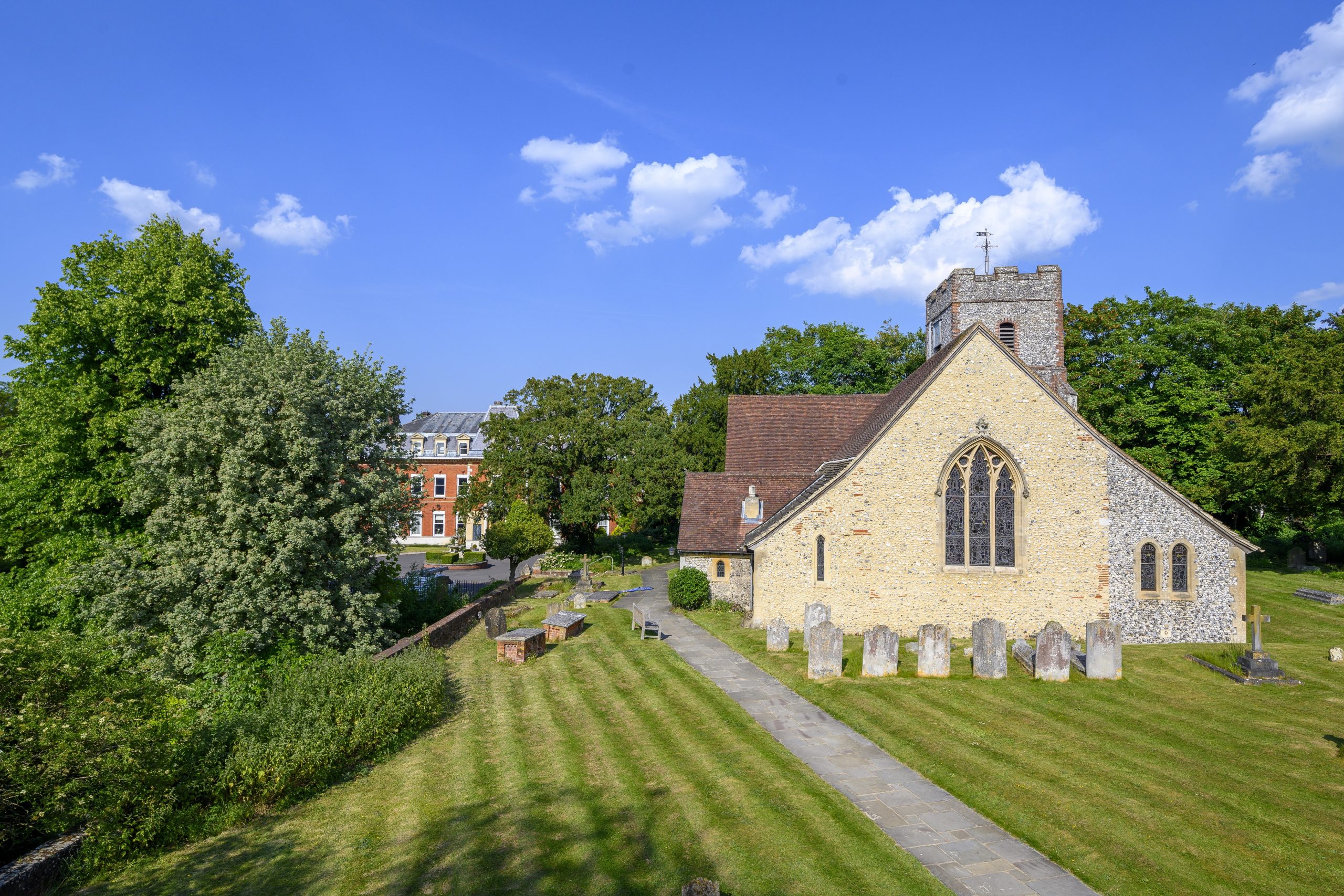 St Mary's Church, Fetcham – Photography credit: Simon Winson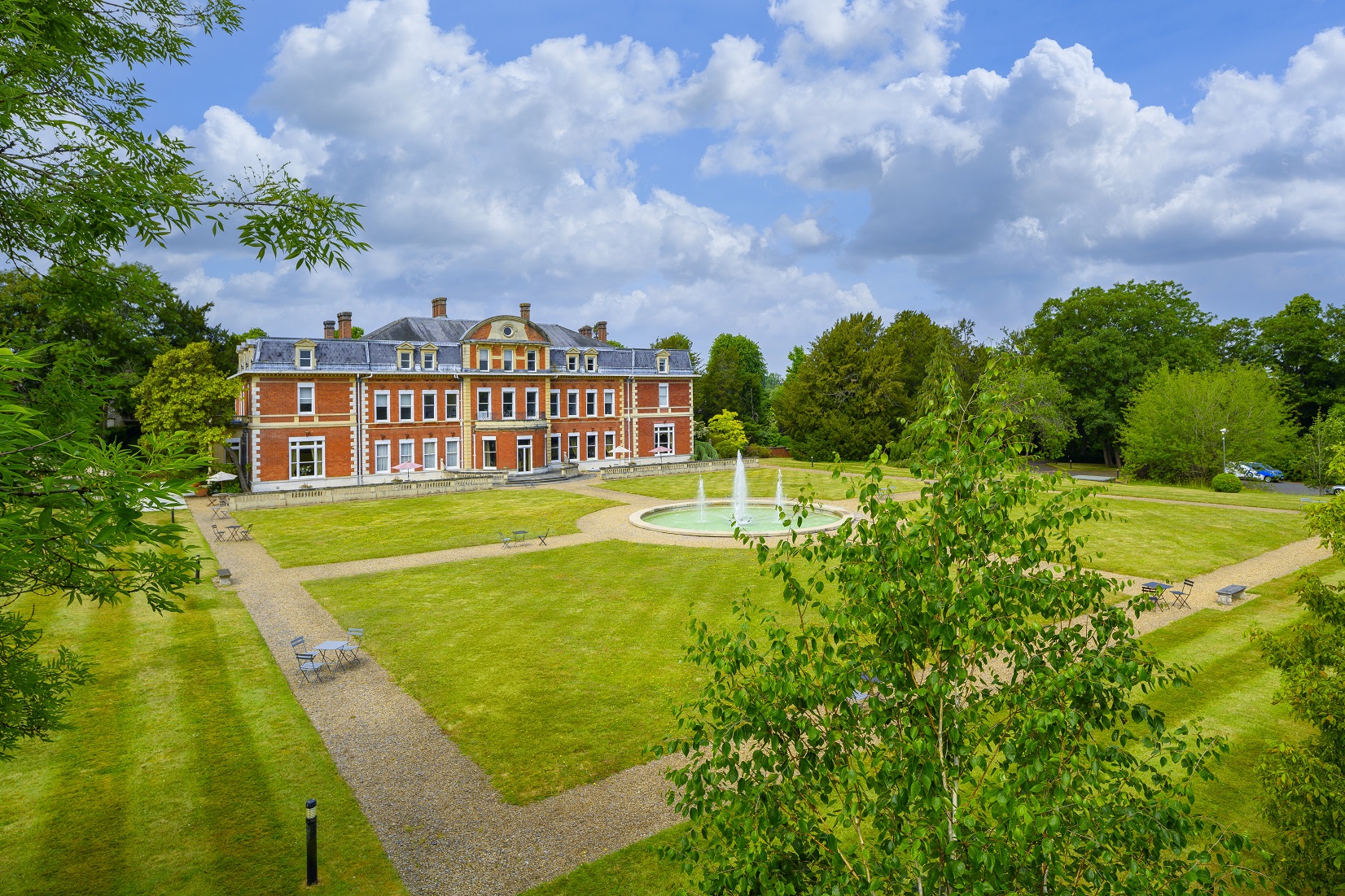 Fetcham Park – Photography credit: Simon Winson
New Entries in the Pevsner Architectural Guide to Surrey
The world-renowned Pevsner Architectural Guide recently added Fetcham Park and St. Mary's Church to the updated Surrey: Buildings of England edition.
Series editor Charles O'Brien visited the House and Church during Heritage Open Day in 2021 as part of his extensive research across the county. When the current Surrey edition was published, O'Brien spoke to an audience at Fetcham Park about the importance of the book series, their evolvement, and his early years spent working with the previous authors Nikolaus Pevsner, Ian Nairn and Bridget Cherry.
The new edition refers to the St Mary's 'coat of arms', a painting on oak boards inside the Church of the Stuart Coat of Arms dated to 1660, the year of the Restoration of the Monarchy. Few such paintings have survived, making this of real historical significance. O'Brien highlights the dark appearance in his entry, and now the Church is launching an appeal to raise money to conserve this wooden panel before it becomes darker.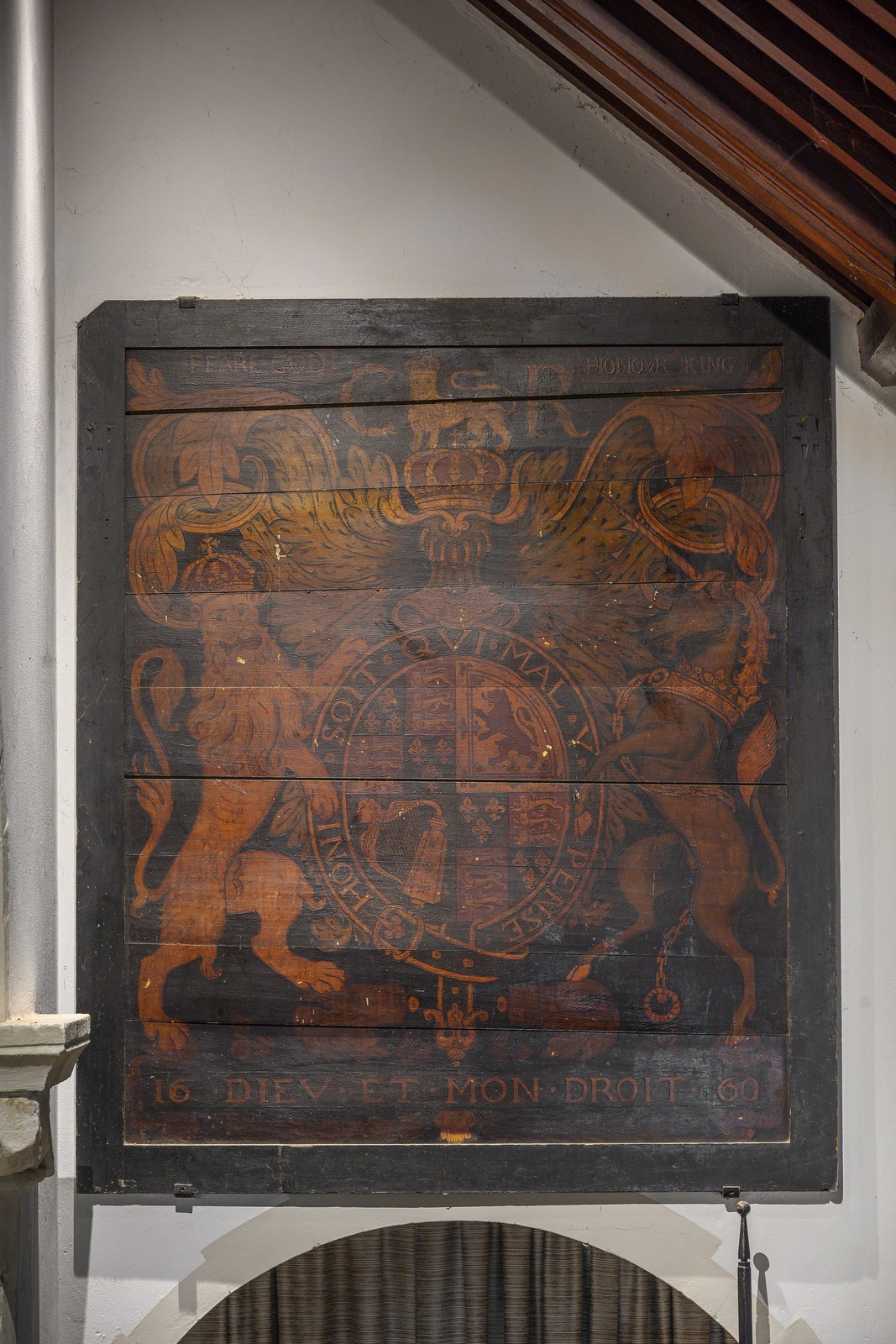 St Mary's 'Coat of Arms' – Photography credit: Simon Winson
Help Preserve The Coat Of Arms
Be a part of St. Mary's journey to raise funds to conserve their historic Coat of Arms and stay in touch with their social fundraising by registering your interest at office@stmarysfetcham.org.uk or follow on Instagram and Facebook.
Heritage Open Day Saturday, September 16th 2023
Visit both properties when they will be open for Heritage Open Day. Explore the Church, enjoy the floral display and view the panel. You can also meet the team and find out more about their many community activities, both social and spiritual.
Next door, you can explore Fetcham Park's ground floor rooms, completed in 1706, with exquisite murals by Louis Laguerre in the Great Hall and the elaborately decorative Salon and Shell Room. Outside, relax and enjoy the tranquillity of the fountains and landscaped grounds originally designed by George London.
Free parking is available at Fetcham Park (access off Badingham Drive first entrance on the left) or St Mary's church access off the Ridgeway (KT22 9AZ).
For more information, visit: https://www.fetchampark.co.uk/discover-historic-fetcham-at-heritage-open-day/