24th February 2021
Support The Greenhouse – a welcoming, accessible & caring environment for Fetcham
A community partnership in the heart of Fetcham has plans to develop a new mixed-use activity centre for the whole area to enjoy. The Greenhouse will replace the current Scout Hut at the Cock Lane recreation ground and aims to provide services and activities to support young people, families and older residents in leading active, fulfilled lives.
But they need your help!
Support The Greenhouse with a Thumbs Up
The not-for-profit partnership between 1st Fetcham Scout Group, St Mary's Church, Mole Valley District Council and the broader Fetcham community has so far raised over £900,000 towards its target of £1.4m, with additional grant applications being considered.
However, they need to target a major grant from Your Fund Surrey (a £100m fund for community projects established by Surrey County Council).
This is where you can help.
You can support the project with a 'Thumbs Up' on Surrey County Council's 'Your Fund Surrey' portalaccessed via: www.greenhousefetcham.org/thumbs-up-for-the-greenhouse/
Simply press the 'Give Thumbs Up' button.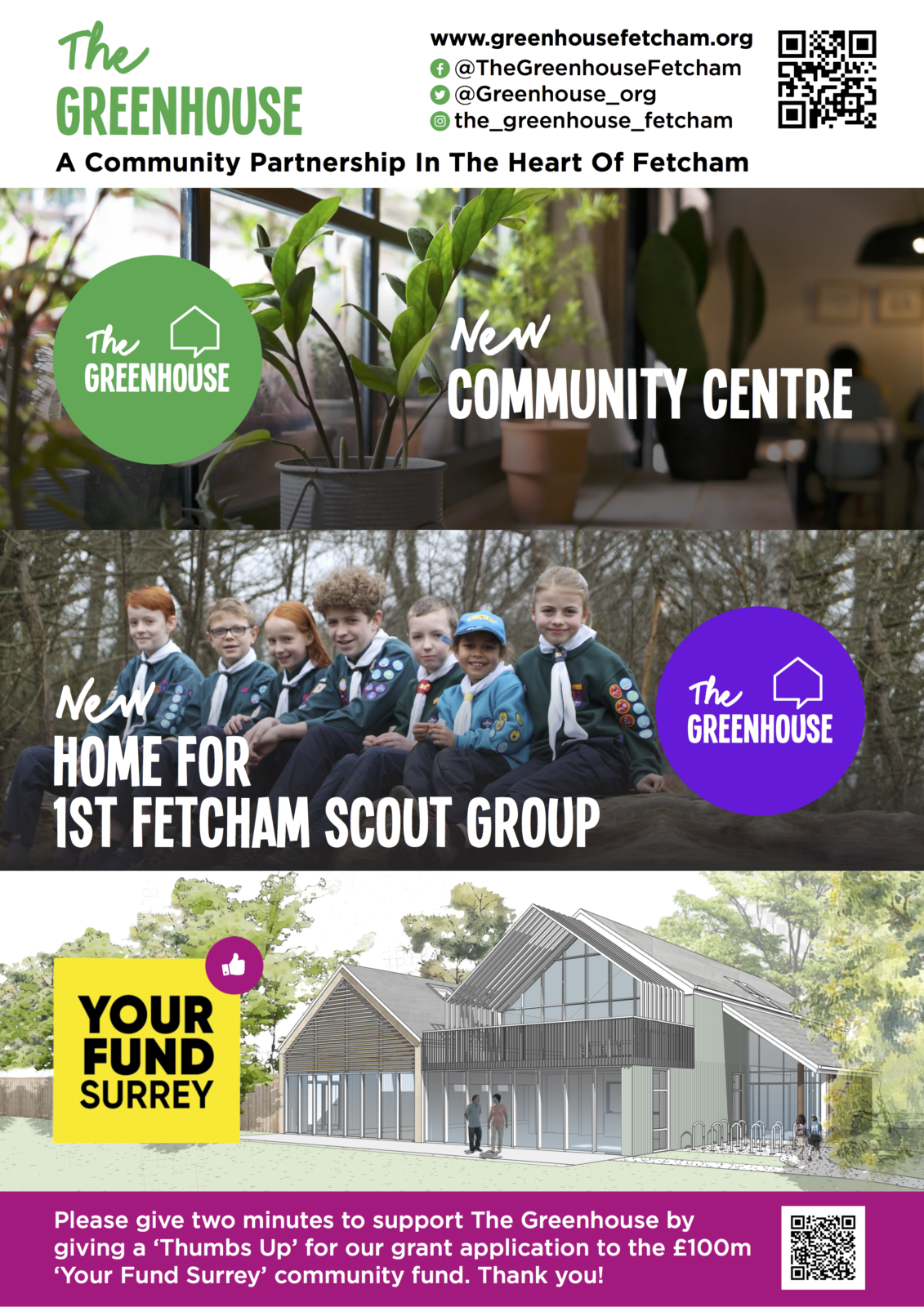 What will the Greenhouse offer?
The Greenhouse will be a welcoming, accessible and caring environment open to everyone.
The attractive, modern and eco-friendly, landmark building will be designed to be flexible for a range of community uses. A variety of services will evolve in line with the community's needs and the new facilities will be available to any local person who needs them.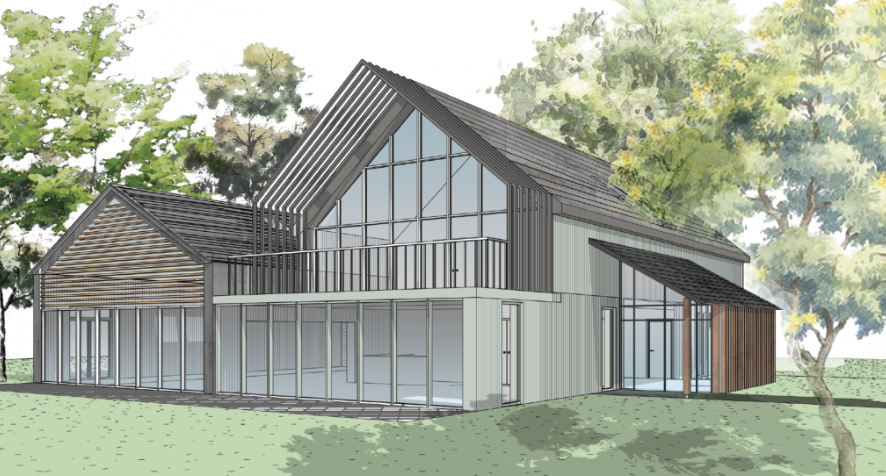 Light, warm and airy rooms will create a relaxed atmosphere throughout. As well as a main hall (suitable for up to a maximum of 150 people), there will be a café opening out onto a terrace overlooking the recreation ground with snack bar, serving fresh coffee and light meals. Meeting rooms, suitable for a variety of formal and informal uses, will be available as well as a professional kitchen, WCs, extensive storage and a 15-space car park.

Andy Black, chairman of the community interest company set up to lead The Greenhouse project, says, "We're delighted to have received so much support from members of the community, and we welcome everyone who wishes to get involved. Giving a Thumbs Up is a great first step to do so. Please do check out our website for more information and to get in touch."
For more information visit: greenhousefetcham.org