9th March 2020
60 Seconds With Louise Rea, Creative Director at Matthews Rea
Matthews Rea is an award-winning interior design studio with offices at Fetcham Park and Gunwharf Quays in Hampshire. With residential and commercial clients in the UK and overseas, the company has established a reputation for contemporary and elegant design. More recently, one of their high-end residential projects has been shortlisted in the 'Interior Design Scheme UK' category at the Design & Architecture Awards 2020.
Originally founded by Lauren Matthews in 2014, Louise Rea recently joined to form a partnership in her role as Creative Director. Project support includes computer design drawings and rendered visuals, procurement, and project co-ordination. For commercial clients, they work closely with in-house branding and website designers where required.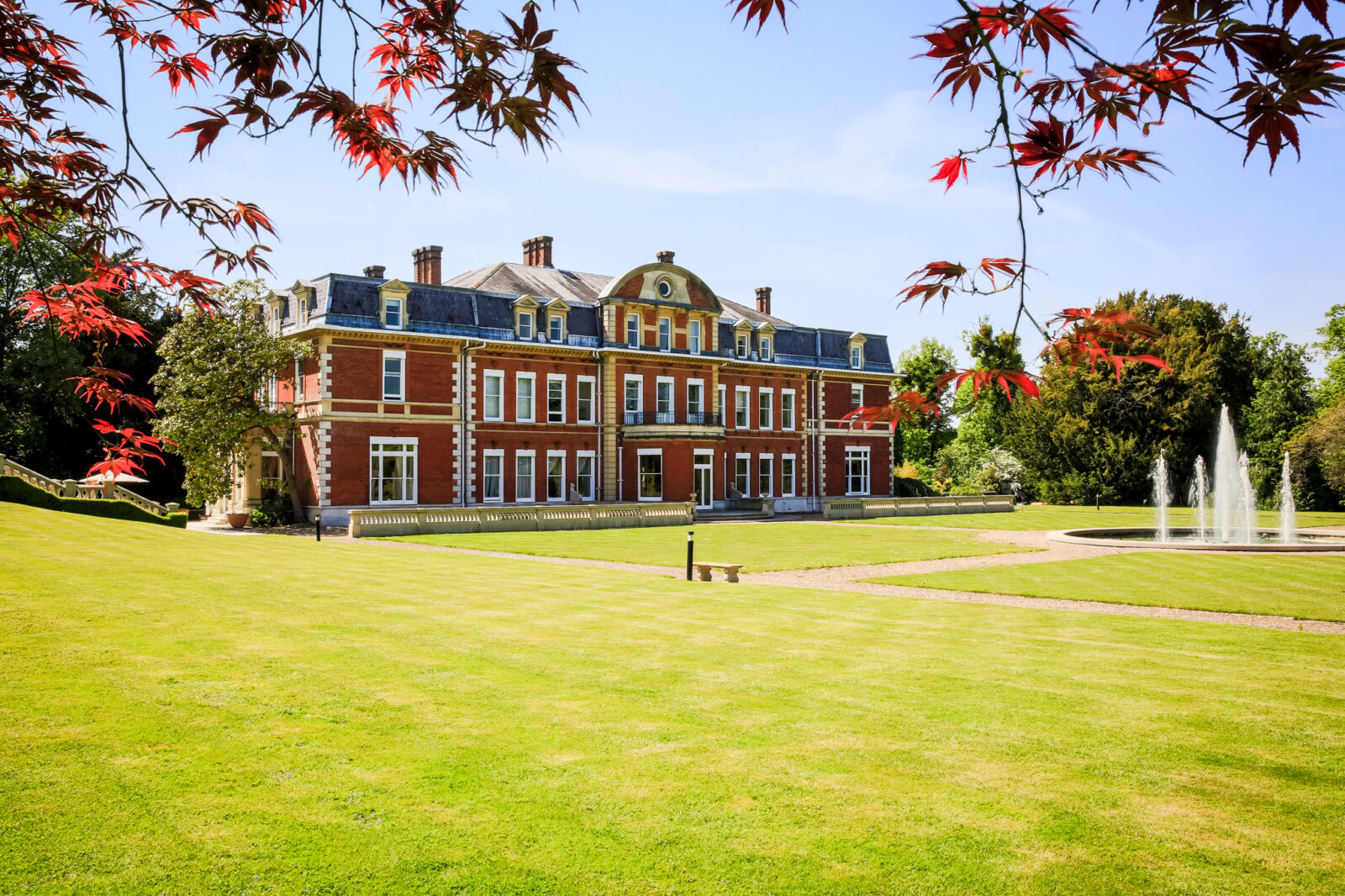 "Fetcham Park is such a lovely environment to work in. As creative people we don't take the surroundings for granted and are thankful every day that we get to work in such a beautiful place with such a lovely team of people."
Louise Rea, Creative Director, Matthews Rea
Architecture and design are not static professions. The industry is constantly evolving as styles and trends change, technology advances, and new challenges provide exciting opportunities for growth and development. 
In this month's 60 Seconds With…interview, we speak to Louise Rea (pictured left with Lauren Matthews at Fetcham Park) about what inspires and challenges her.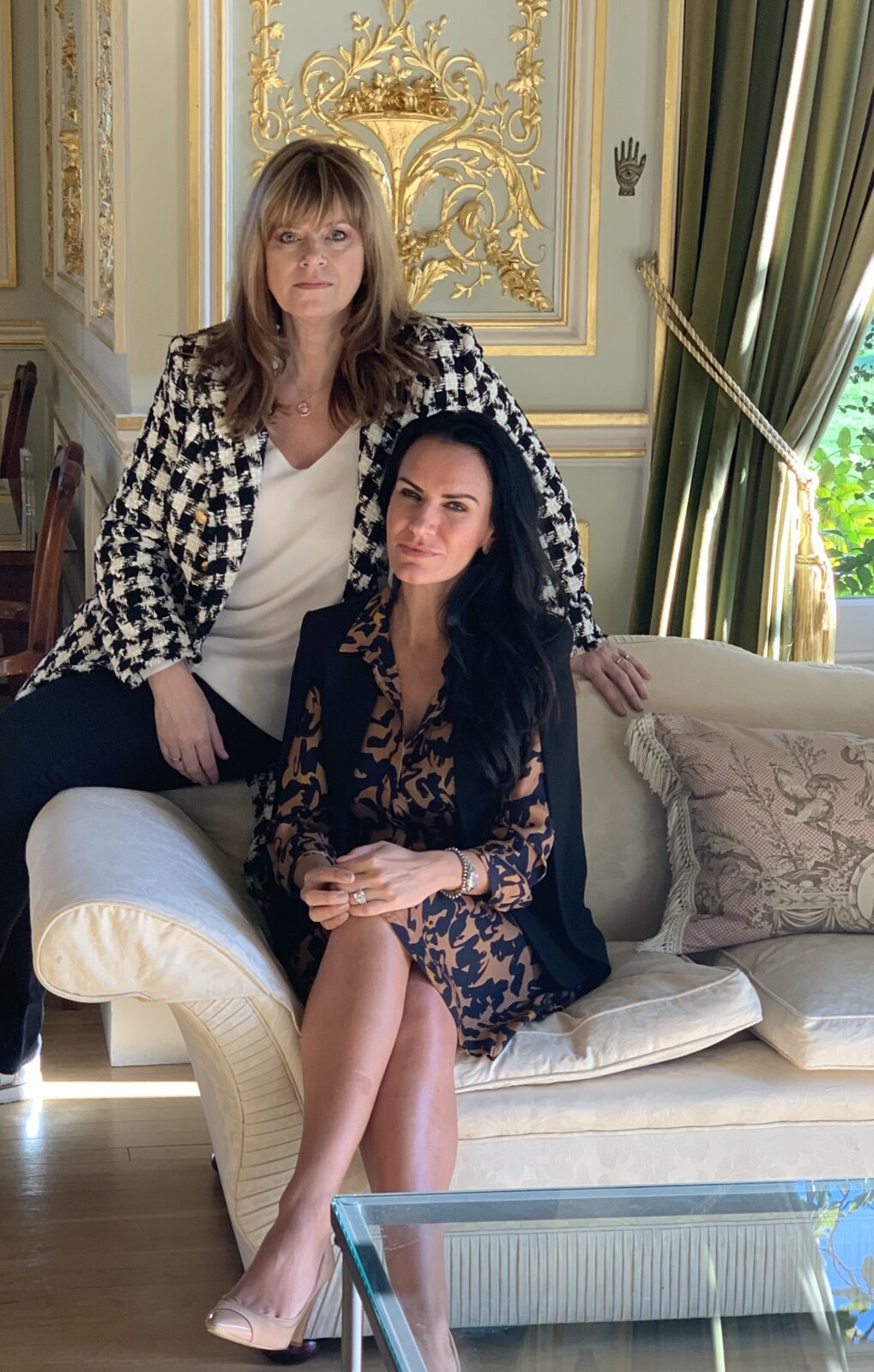 FP: Hi Louise, how did you get into interior design? 
LR: I studied interior design many years ago, however I believe I really honed my skills once I was out in the workplace learning on the job and being with experts in their field. I've been doing this for over twenty years now and still love learning something new.
FP: Who or what inspires you?
LR: Nature, travel, art, fashion, sitting in a great restaurant, looking around constantly. Inspiration comes from everywhere.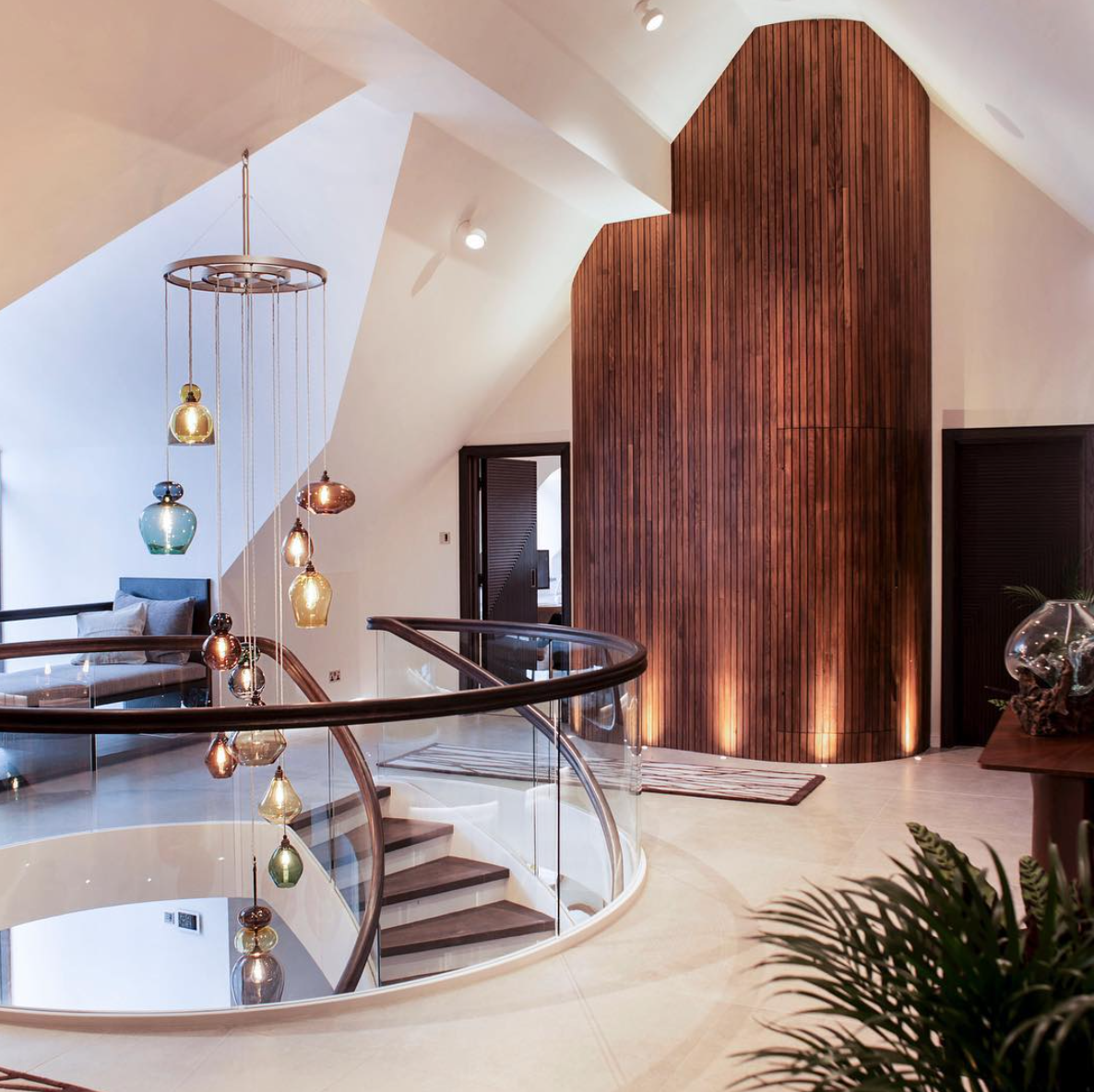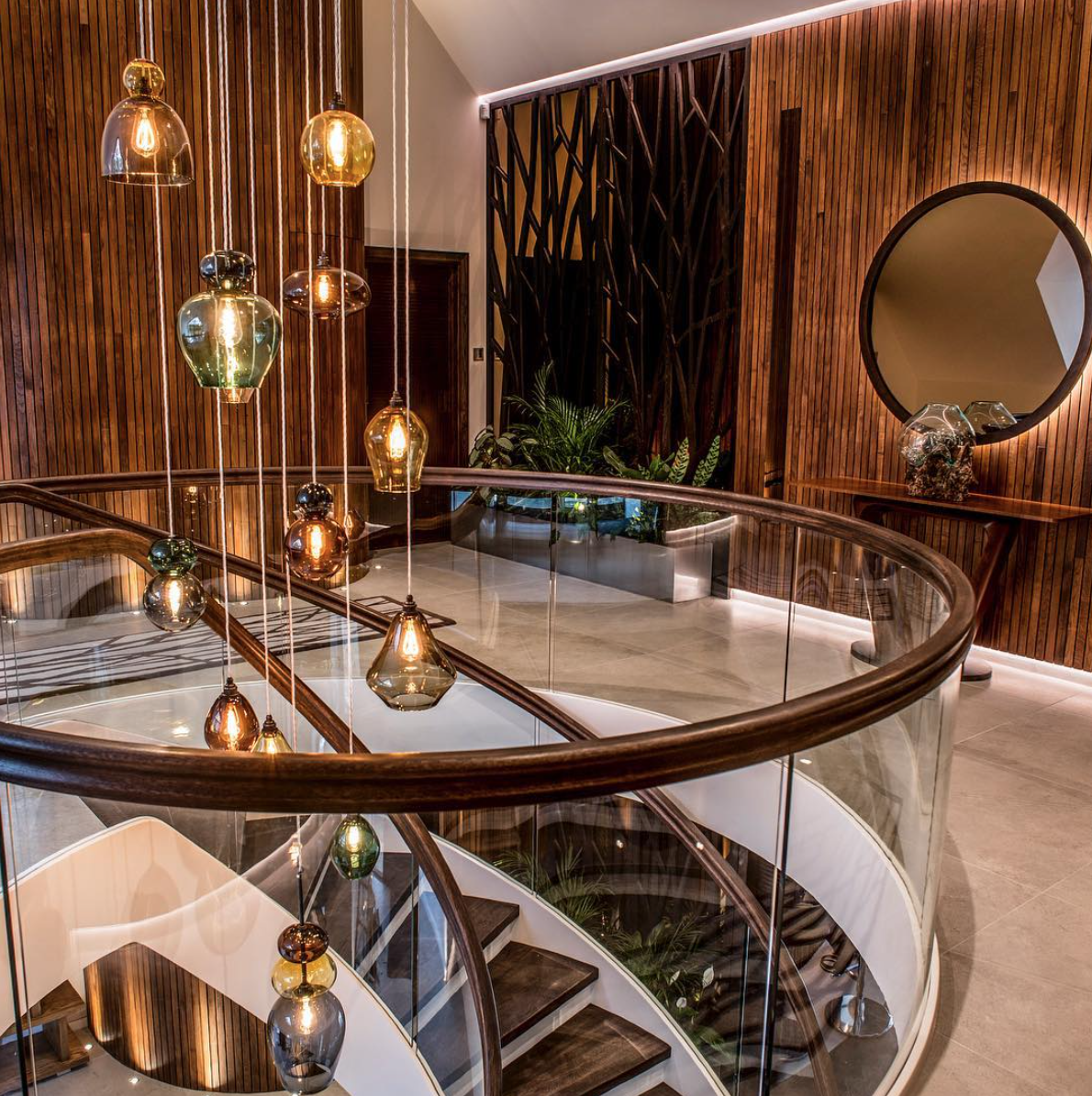 FP: Who's your design icon? 
LR: So many designers inspire me it's hard to narrow it down, but I admire a designer that doesn't run after trends and has clients that completely trust them. Some designers really think outside the box and collaborate with furniture and lighting companies for example. I find that very exciting.
FP: What are the 2020 interiors trends you're loving?
LR: We are moving away from taupe and grey and seeing more colour in our homes, earth tones – shades of chocolate, wine, olive green, and yellow ochre are all taking over, with soft gold and bronze details, and real plants are back rather than faux flowers. With furniture, we are seeing a big surge of rattan and wicker, layering of old and new and generally more personality on show. And no more karate chopped cushions!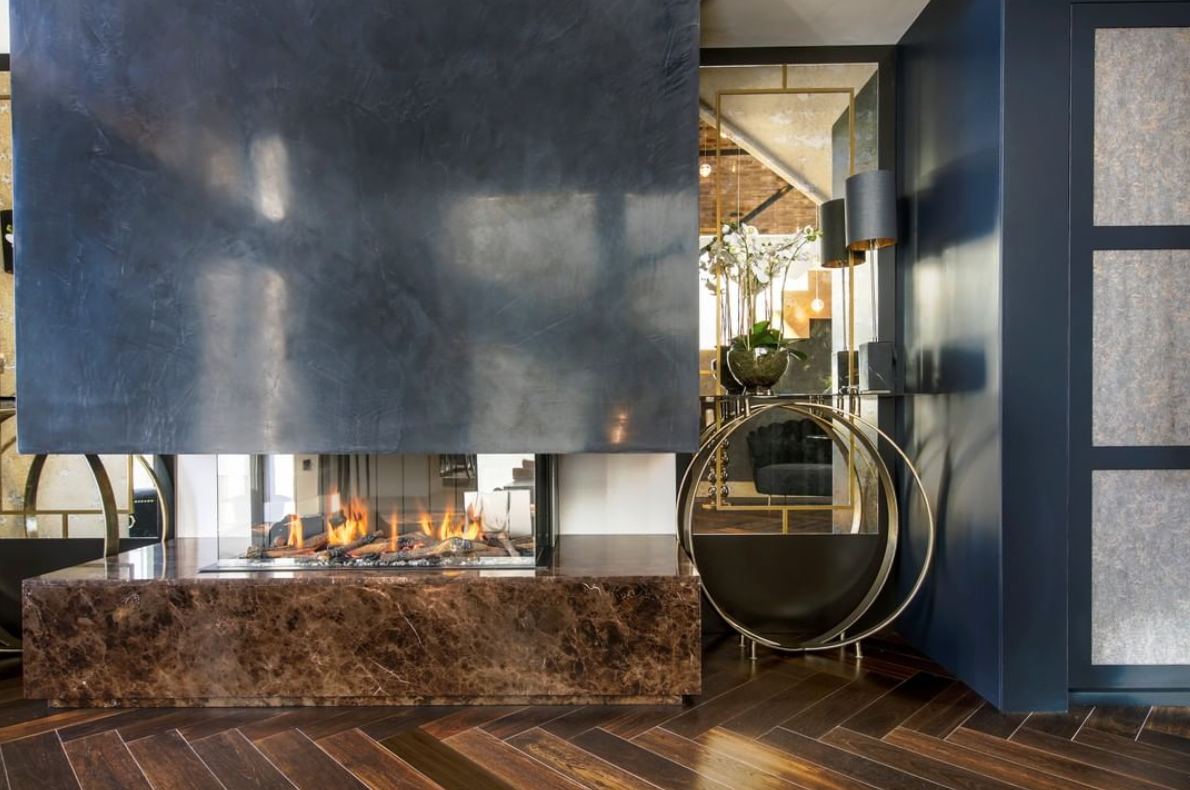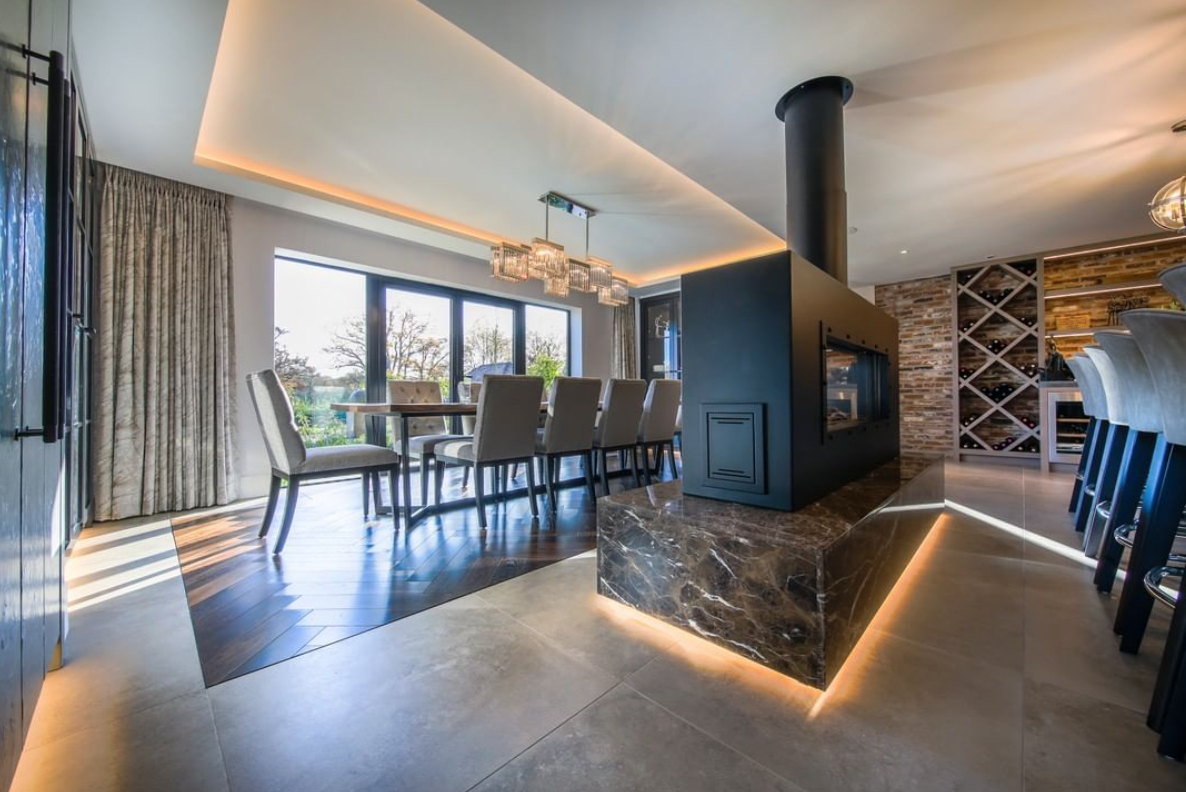 FP: If you could redesign the house of anyone in the world who would it be and why?
LR: I've been lucky to work on a variety of projects, but I have to say I would love to work on a classic Georgian or Queen Anne house here in the UK with owners that wanted to bring in a touch of modernity, rather than just the quintessential English country look. I don't mind who I work for as long as they share a passion for good design and want to have an enjoyable time working with us!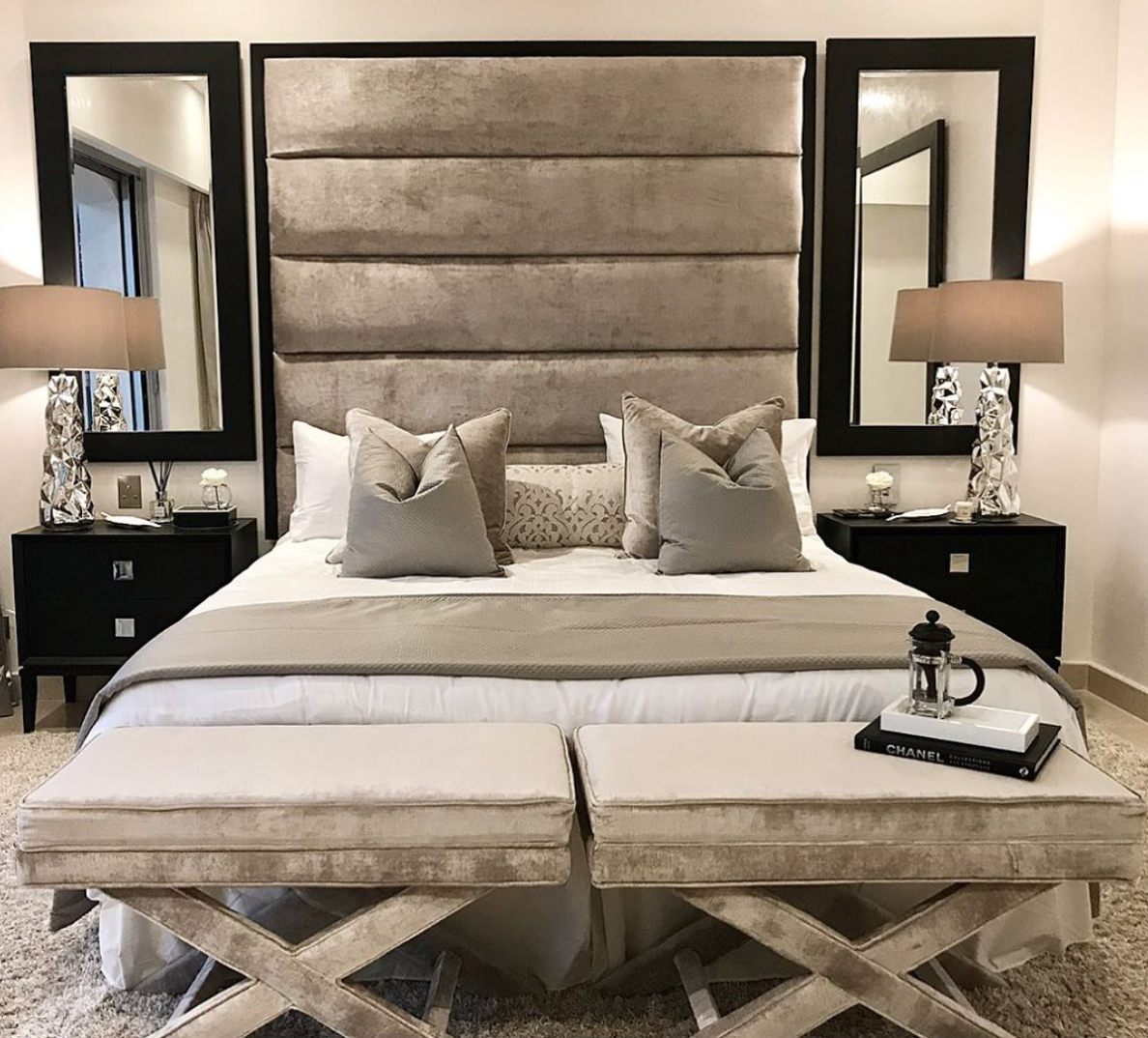 FP: What's been the most satisfying/challenging project you've worked on?
LR: I would have to say it's a commercial project whilst at my last company, I worked on a series of projects for a client and the Four Seasons Hotel which spanned over about three years, with serviced apartments and a large events and entertainment space. We had to adhere to very strict rules and regulations and still come up with schemes that were inspiring and exciting. To have both parties say I had done a great job and be immensely happy was very satisfying. I have also have a soft spot for a villa we completed in Spain a couple of years ago, the clients were so lovely and absolutely blown away with our end result, we all cried with their joy! I'm very excited to now be working on some wonderful projects here at Matthews Rea.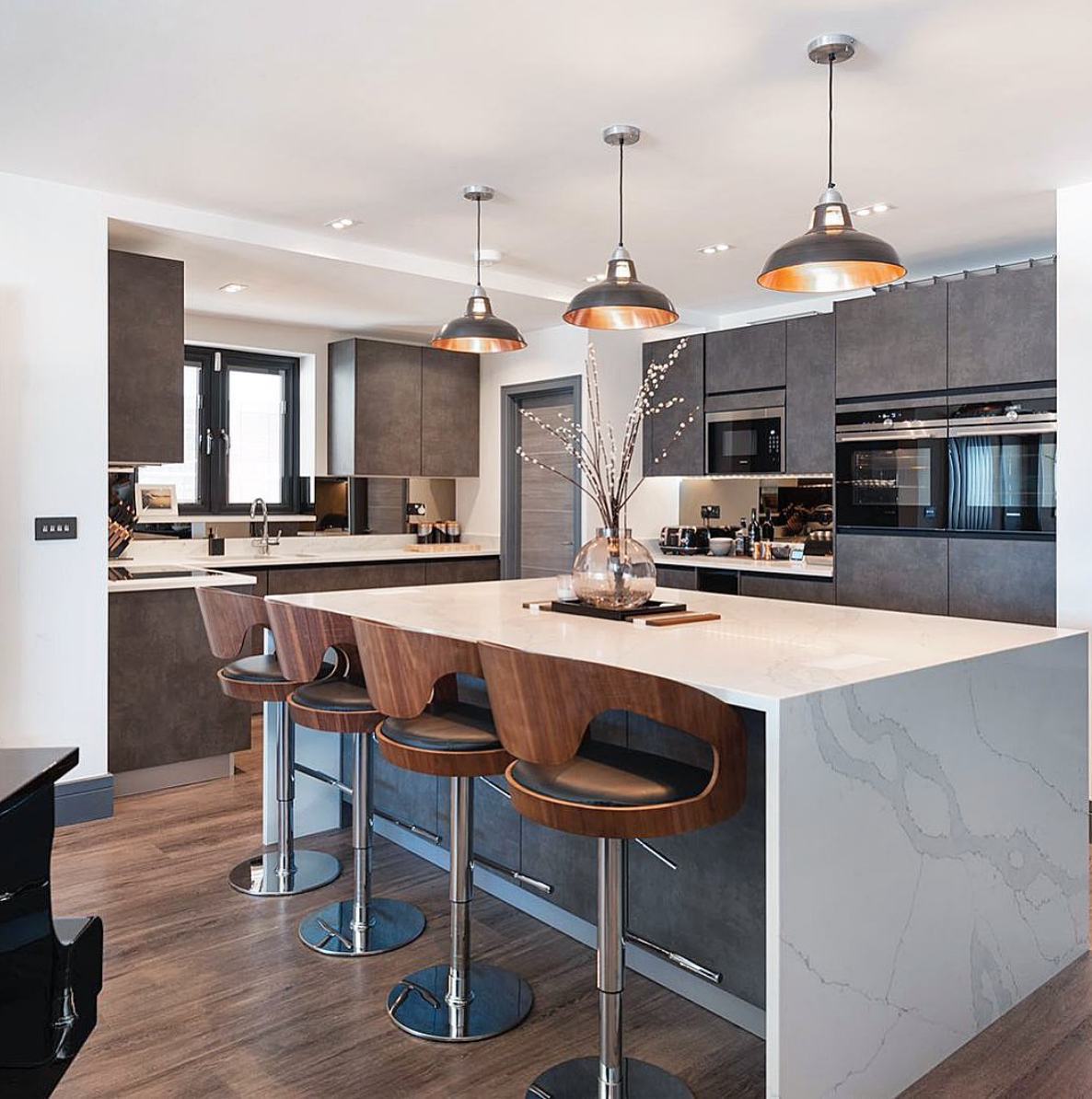 FP: What are you currently working on?
LR: We have residential projects here in Surrey and also in London. They are all completely different, from a large family games room in a converted barn, to an exclusive house on a private estate and a brand-new luxury apartment near Chelsea. We are always amazed at the diversity of our enquiries and love any challenge, however small or large.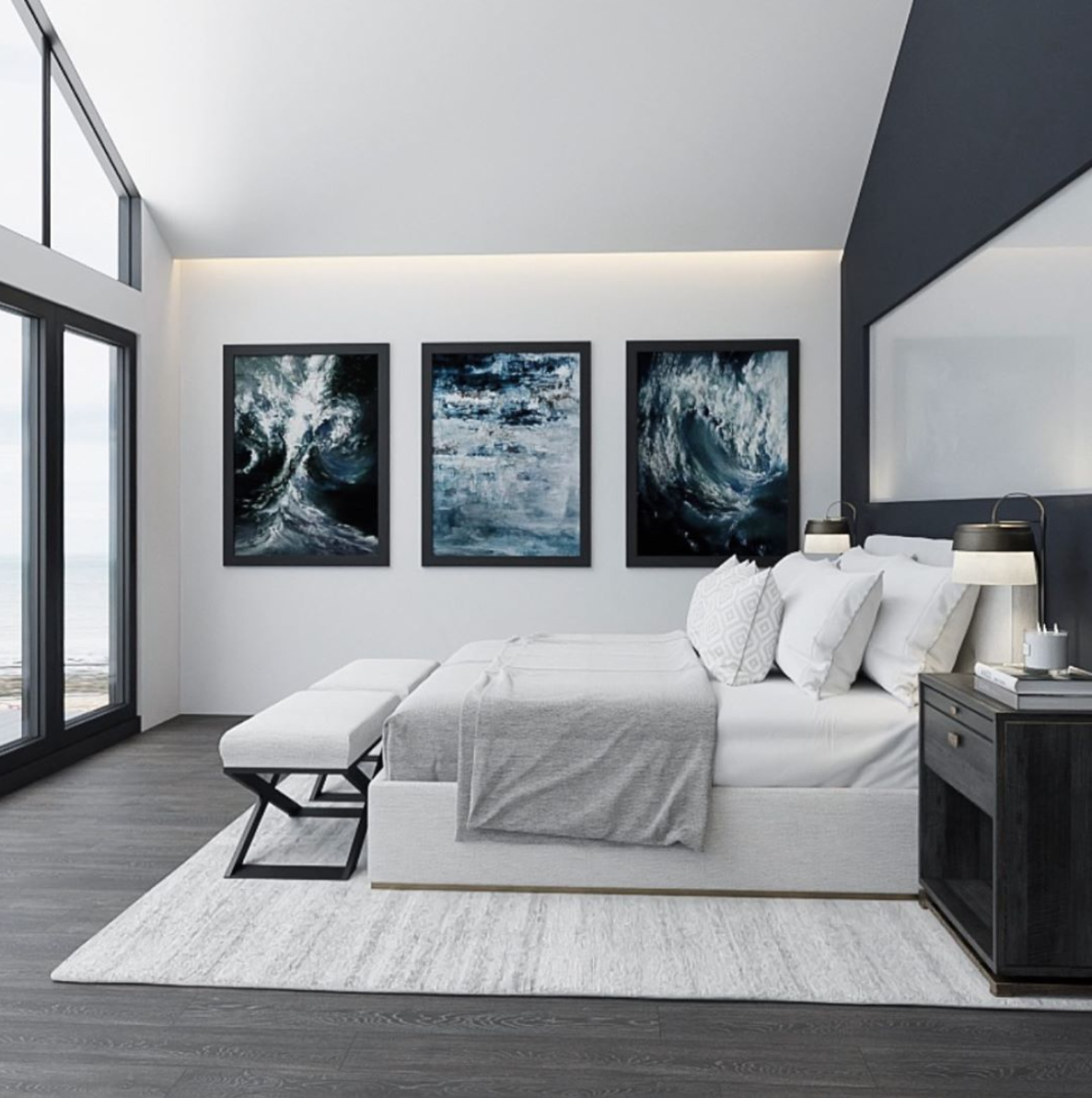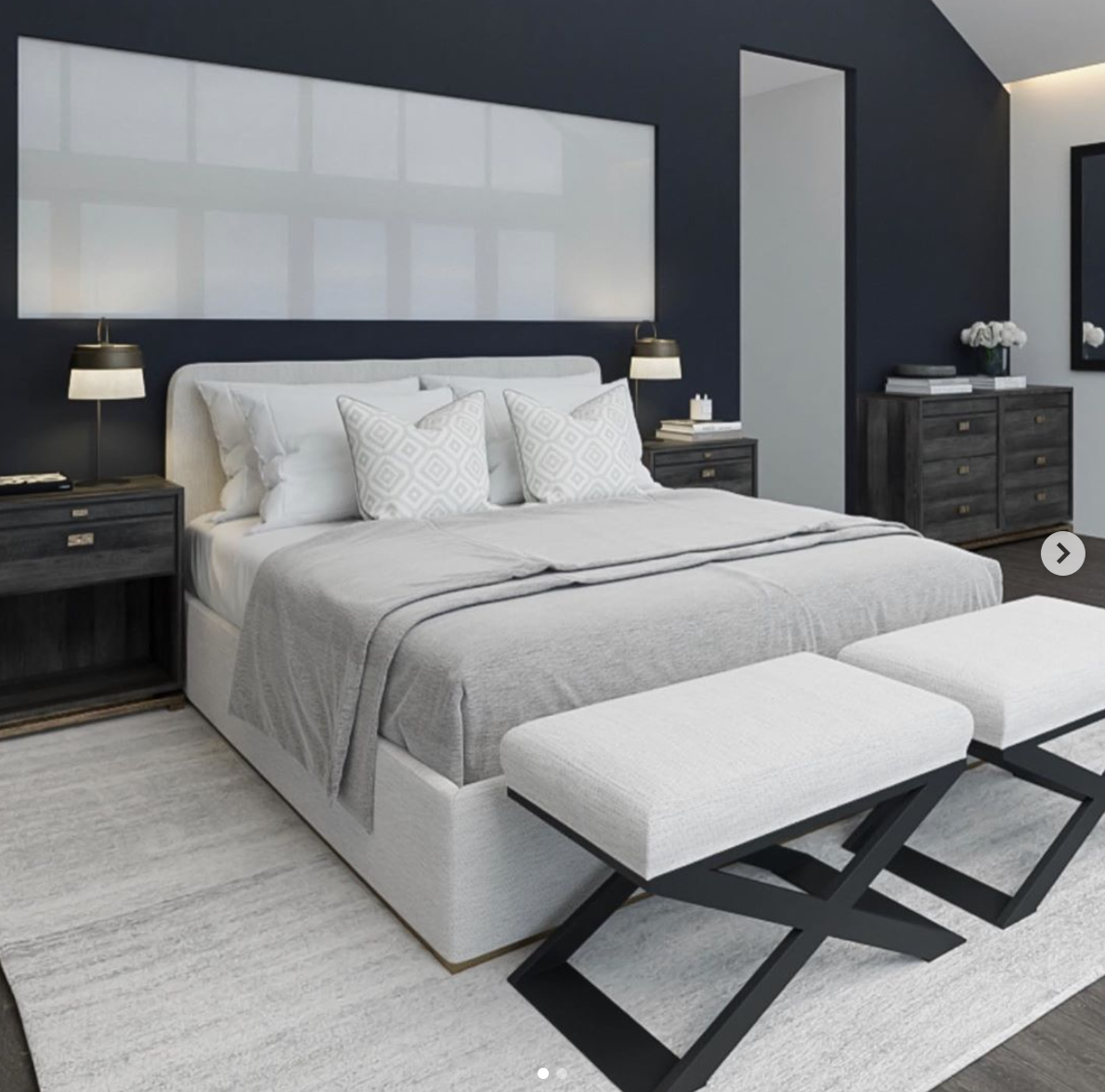 FP: What key skills do you need to make it in the world of interior design?
LR: Patience and a willingness to listen to the client and guide them through the process. A good design eye for course, with a passion for colour, texture and finding new and interesting products. You have to know a lot about many things – lighting, power, plumbing, space planning etc. But fundamentally you need to be really organised and good at all the admin that comes with the job, we can spend a lot of time working at the computer dealing with procurement and project management. It's not always as glamourous as people think!
FP: What's the best piece of business advice you've ever received?
It's only a failure if you don't learn from it.
I was told by my deputy head at school to never be afraid to hang out with people who are clearly smarter than you. If you're going to go anywhere, hang out with people who are brighter or smarter than you – just choose them.
To find out more about Matthews Rea and view their portfolio visit: matthewsrea.co.uk
If you're looking for Serviced Offices and Meeting Rooms in Surrey, visit www.fetchampark.co.uk or contact the team on hello@fetchampark.co.uk