15th November 2023
Supporting Workplace Wellbeing at Fetcham Park
Healthy work habits begin at the office. Fetcham Park offers a range of features and benefits to support our clients workplace wellbeing.
The Times recently reported that just 22 minutes per day of brisk walking, housework or jogging can off-set the negative health effects of spending most of your day sitting down.
People who spend at least 12 hours a day sitting down, in an office job or watching TV, are more likely to die earlier, but experts found that extra risk can be eliminated through exercise.
The study, originally published online in the British Journal of Sports Medicine, backs up NHS recommendations that people aim for 150 minutes of moderate-to-vigorous physical activity (MVPA) per week.
Research also shows short breaks can boost engagement at work, and a quick break in natural light will deliver a shot of vitamin D.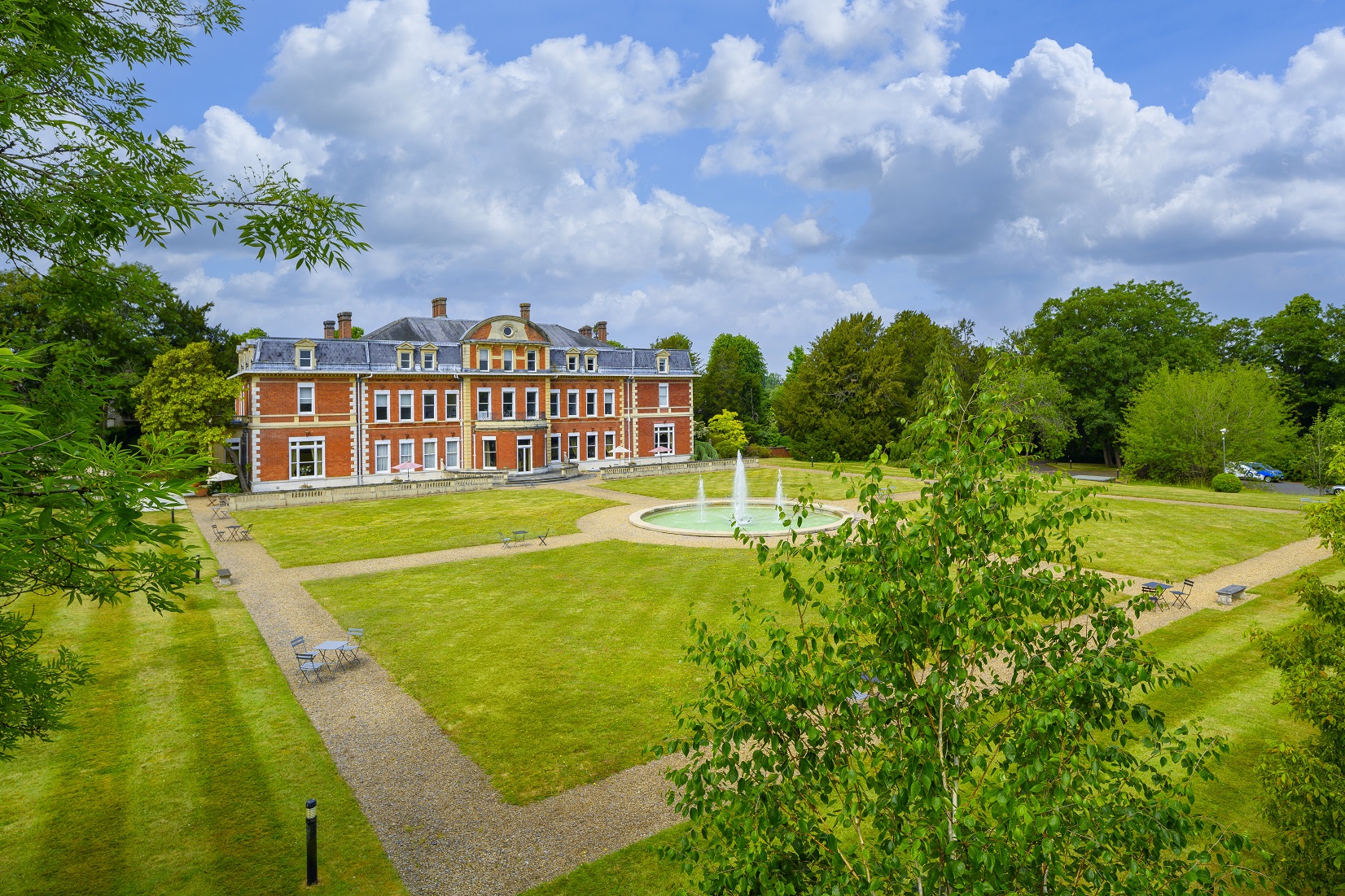 Make Your Working Day Work For You At Fetcham Park
Fetcham Park is designed to help our clients' working day runs as smoothly and as effectively as possible. We offer a range of features and benefits to support their general wellbeing, be it purpose-researched walks, on-site bike racks, and plentiful car parking to avoid the stress of the commute, and modern well-maintained personal shower rooms in the client areas.
Acres of landscaped grounds at your disposal
Clients have exclusive use of our private, spacious grounds with lawns, terraces, patios and pathways. Available at their disposal to roam, have a walking meeting, take a coffee break, or make a call. Superfast gigabit wi-fi is available throughout the grounds for your convenience.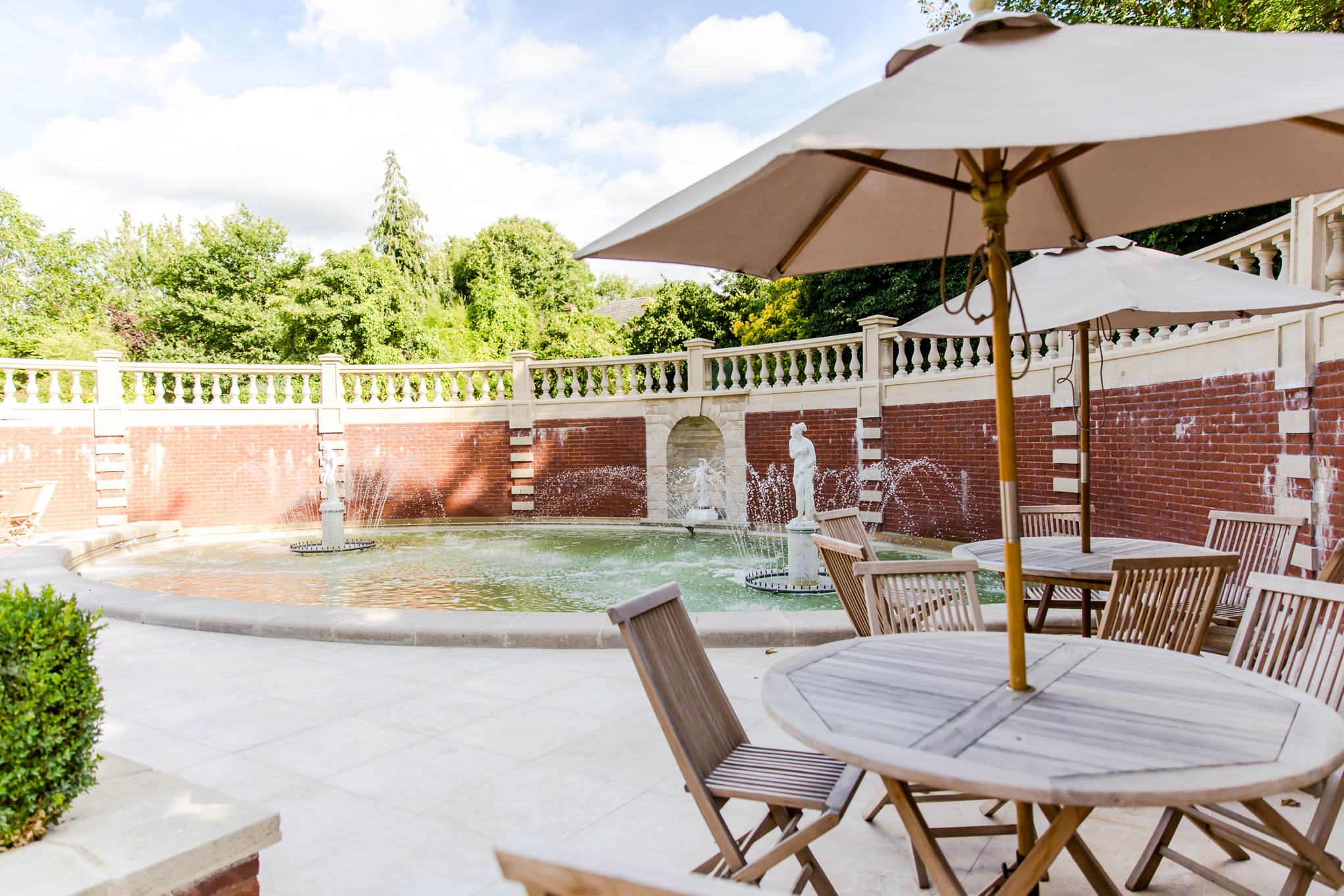 Walking route maps available
For many years our clients have enjoyed two specially designed walks by one of our favourite PT trainers. The routes include a short 10-15-minute loop and a longer one of 40-minutes. Both are immediately accessible from Fetcham Park and a map is available to take away with you from Reception or take a snap on your phone.
Bike racks and on-site showers
There are plenty of bike racks and well-maintained modern individual showers available for your use.
Fitness class on-site
Start the week as you mean to go on with a weekly Pilates class with Berna at Regained Movement, every Monday evening in the Salon.
Award-winning ergonomic furniture
All clients have their own Herman Miller multi-functional fully adjustable Sayl desk chair, specifically designed for all-day working at a computer screen.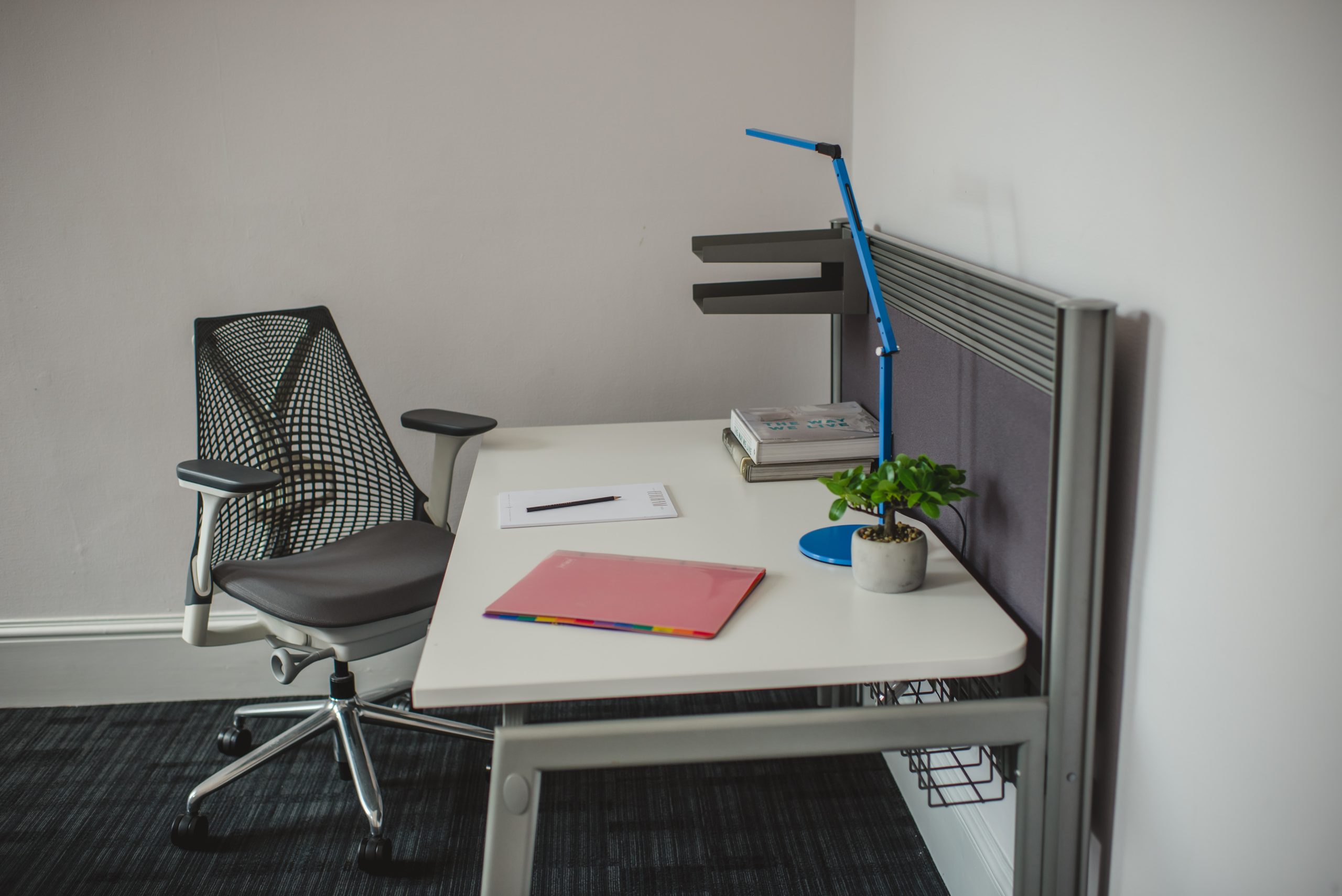 Large, opening windows
Every office and meeting room has functioning opening windows for fresh air and lots of natural light.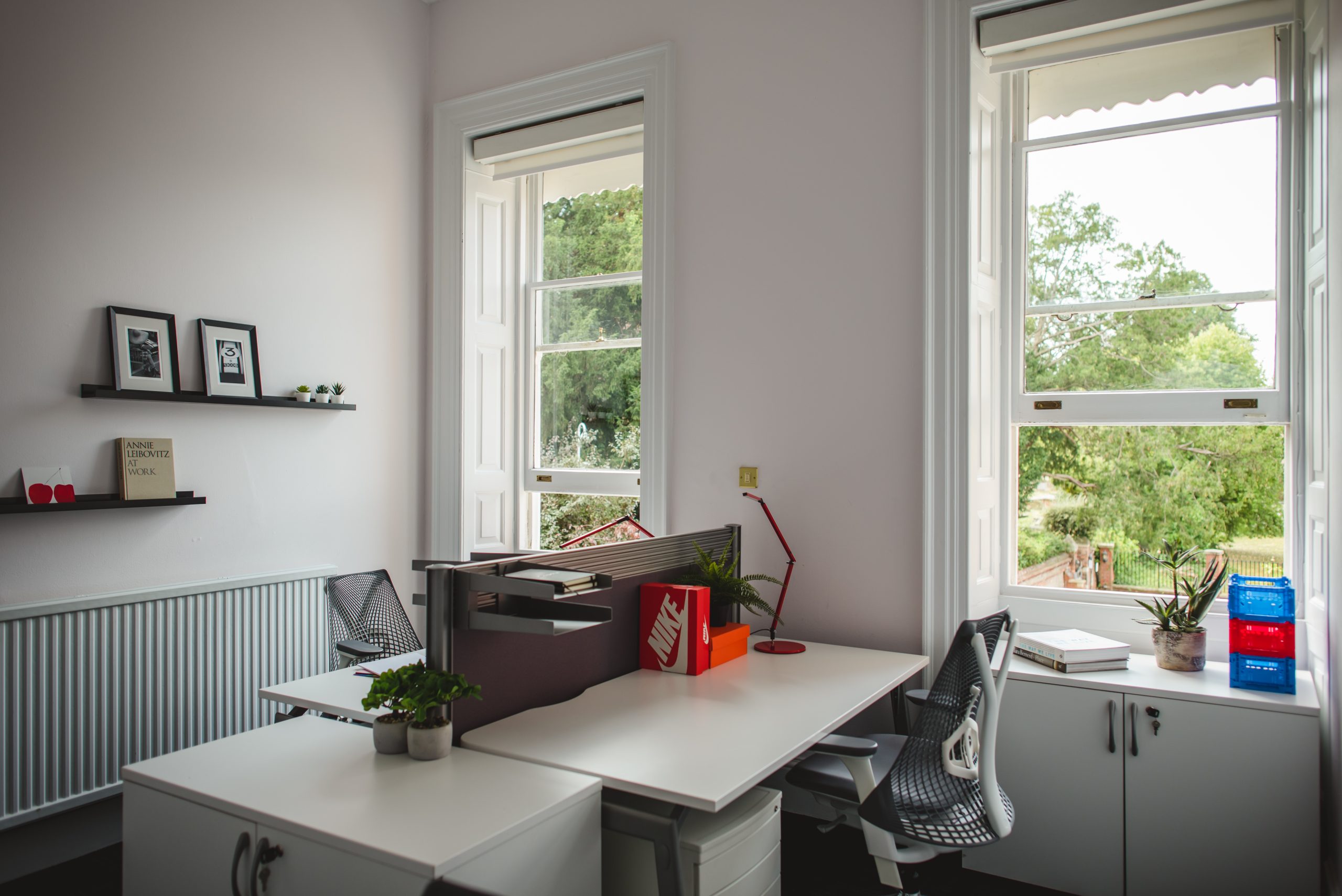 Daily lunch delivery
We have a daily visit from a local bakery offering various savouries, salads, sandwiches and a few naughty sweet treats too – all freshly prepared that morning. And if you contact our supplier by email or phone you can place next day orders for your favourite salad or sandwich for delivery to the office around midday.
Established Business Contacts
Fetcham Park has a well-established presence in the Surrey business community spanning over 30 years. We are serious about business support and consider an important part of this is sharing our many local contacts. Ask one of our managers and, when necessary, they can access the extensive experience of our business owners and directors.
Fetcham Park Helps You Focus On Your Business
If your business needs to function at a high level in an inspiring location, we can help. A Serviced Office at Fetcham Park allows you to focus on your business without day-to-day distractions.
Come and talk to us!
Contact the team on 01372 371 000
Find out more about the many features and benefits of our Flexible Serviced Offices near Leatherhead including our Meeting Rooms and Event Spaces.